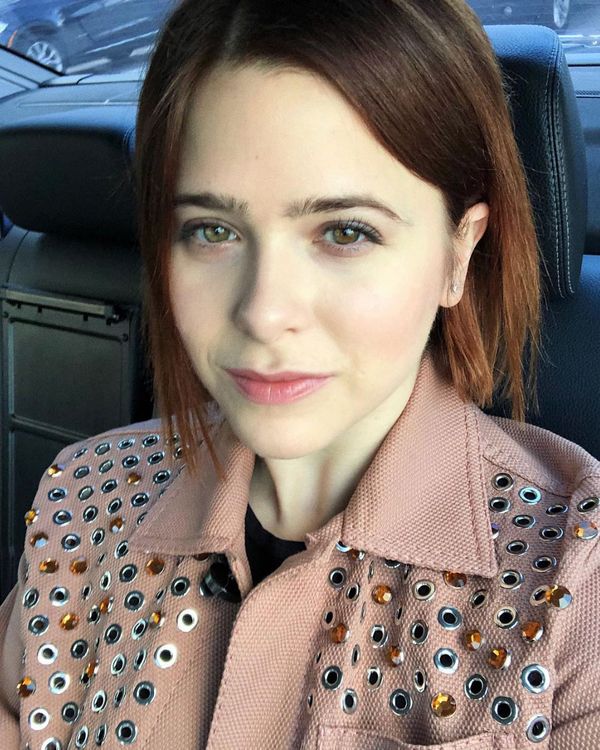 Photo: Courtesy of Kristie Dash
Want more skin care? Join our Facebook Group, the Beauty of It All.
"I'm not one of those women who feels great with a 'skin care as makeup' strategy," says Kristie Dash. "I love makeup and give thanks to makeup every morning, but nobody looks cute with dry, overly matte foundation. Prepping the skin is key, and so is proper removal at the end of the day." Luckily, as Instagram's beauty partnerships manager, Dash's job exposes her to plenty of new products. As she says, "I don't feel like I look for products anymore — they find me!"
Dash has written about beauty for Allure, Vogue, and Elle, among other publications, and she's used her discerning eye and wealth of knowledge to create a six-product routine that simultaneously fights acne and deeply hydrates. It's a far cry from her days using nothing but Lubriderm. She remembers, "Once I moved to New York for college, the grime of the city made me realize I should be better about having a real routine." Read on for the derm-approved product she uses to combat acne, the moisturizer she found on Instagram, and the one habit she can't break.
"I feel a little guilty professing my love for a face wipe. It would be more eco-friendly to go with a micellar water or oil cleanser. Plus, multiple aestheticians have told me to stop using them because they might push makeup into your pores rather than remove it. But I can't seem to break my habit. This specific variety is my favorite because it doesn't leave residue like other brands and it effectively removes your mascara."
"It's pricey for a cleanser, but it's my favorite one out there. Usually when I wash my face, my pores are begging for moisture as soon as I towel off, but this cleanser is so gentle and non-stripping that my face feels softer even before moving onto serums."
"I started seeing the legendary New York City dermatologist Dr. Wexler a few months ago when I was researching laser treatments, and she recommended six sessions of Aerolase to target mild cystic acne and redness. I originally thought I'd do Fraxel for something a bit more hardcore, but she said I didn't need it and could use Aerolase as gentler option that's not painful and has zero recovery time. It worked wonders, and using this acne repair lotion to complement the treatment has extended the effect and kept my acne at bay thanks to the healthy dose of salicylic acid. Just be extra careful now that it's summer, because salicylic acid can amplify the effects of the sun. SPF is your best friend!"
"I pretty much love any Skinceuticals product because every ingredient is legit and the results speak for themselves. I recently discovered this serum, which makes your skin baby soft and even has a plumping effect. I'm 27 and trying not to be tempted to get Botox by the beauty gods, and this product reminds me it's not totally necessary. Yet … "
"One day after I ran out of my longtime favorite moisturizer (Renée Rouleau's Hydroboost Rescue Cream, which I still love), I asked my Instagram followers to send suggestions for what to try next. A lot of Dr. Jart and Drunk Elephant recommendations came through, and I love all of their stuff, but I had a ton of people recommend Tula, a brand I had never tried. Fast-forward 48 hours, and I'm diving head first into their entire line and instantly obsessed. They only use clean ingredients, the textures are all divine, and they also just smell amazing. I use the oil-free version in the summer."
"My friends make fun of me because I can't go anywhere without this lip balm. I've tried every fancy lip product out there, and I always go back to this reliable drugstore favorite. There's one at my desk, on my bedside table, in my bag — I even apply it to my cuticles sometimes. My mom used it on me as a kid in the winters, so I'm sure the nostalgia makes me biased, but I swear it's the best."
If you buy something through our links, New York may earn an affiliate commission.