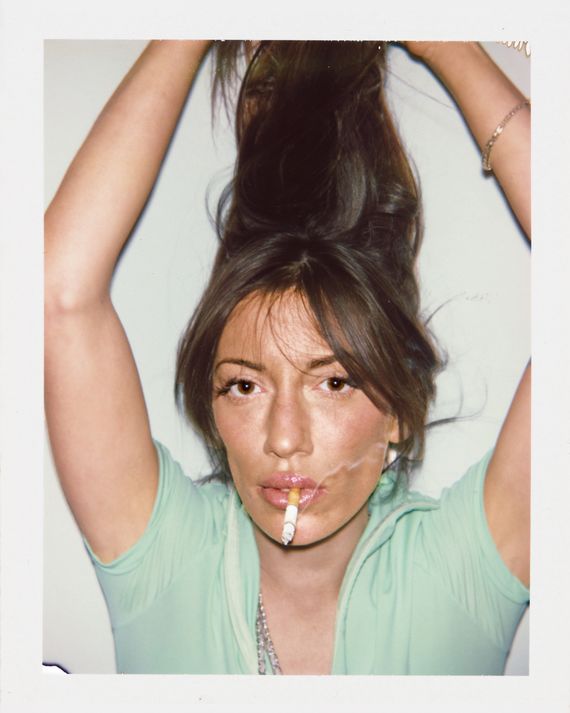 This article was featured in One Great Story, New York's reading recommendation newsletter. Sign up here to get it nightly.
On a recent Wednesday night, O'Flaherty's, a new art gallery named for an imaginary Irish pub, had an opening. The storefront space, which has a neon sign in the window reading WHAT'S WRONG?, shares its block on Avenue C with a community garden, a dentist's office, and a Jehovah's Witnesses Kingdom Hall, far from the decorous, museumlike megagalleries of West Chelsea. In the most overheated, self-serious, and asset-hungry contemporary-art market the world has likely ever known, O'Flaherty's has so far sold nothing; it's hard to say if that's on purpose. By a little after 7 p.m., the gallery had filled with casually tattered, unmasked young people, and everything was bathed in a radioactive glow. "Black light is very important," said Jamian Juliano-Villani, a rising-star artist herself who is one of the gallery's three founders. "Taste is out the door."
Tastelessness, or anti-tastefulness, might be the mission statement of O'Flaherty's, which is as much a piece of rude or refreshing performance art as it is a business. Juliano-Villani has already found success for her paintings, which are mash-up pile-ons of Rockwellian advertising graphics, digital flotsam, and gross-out weirdness (her most recent New York show featured a painting, roughly eight feet tall, of a goblin crawling out of a shit-smeared toilet). Her work sells well and is in the collections of the Guggenheim and the Whitney. But, bored with the mainstream gallery scene and its kowtowing to what she sees as a kind of woke propriety, Juliano-Villani decided to put her painting on pause to have a bit of scene-making fun, since nobody else was. "Fuck it for now," she said of her own work. "That's why I started this thing. I'm, like, so sick of it, you know? This is the thing. Art sucks. No one's doing anything cool."
Small and wiry and irrepressibly profane, in bejeweled sandals and a deep ersatz tan, Juliano-Villani, 34, is something of a punk throwback in a world of careerist M.F.A.'s. She founded O'Flaherty's with two longtime friends: her studio manager, Billy Grant, who has worked for her for eight years, and her childhood friend from Basking Ridge, New Jersey, Ruby Zarsky, a transgender musician. Grant, 37, a painter who achieved some success in the early aughts as part of the Dearraindrop collective, has some of Juliano-Villani's scattered unworldliness. Zarsky, 37, plays the role of resident adult; she had to show the others how to lock the gallery's gate after realizing they had been leaving it open for weeks.
Juliano-Villani funds the gallery mostly on her own and is, by her own shifting admissions, broke and not broke. She played me multiple florid voicemail messages from her landlord in Bed-Stuy complaining about late rent ("Nine families, and only one has to give me grief. Why? Good lord. Why, why?" went one; "Happy Fourth of July, pay me the rent," another) and pulled up a bank app on her phone to show that she had $0.39 in her account. But she also said she was getting $30,000 the following day: "I just had a big show in Shanghai, so I'm owed a shitload of money." Last month, one of her paintings sailed above its high estimate at the Phillips auction house's contemporary day sale, though even that was dwarfed by the performance of a 2013 painting of hers at Sotheby's in Hong Kong in June, which sold for about $400,000 — around ten times its estimate.
Juliano-Villani grew up in Basking Ridge (notable for "Volvos, lacrosse players, people doing heroin," she said), where she was, she recalled, discouraged by her family from making art: "Fuck that," was her father's advice. (He owns a promotional-products screen-printing business, Robbi Promotional, for which her mother and brother work.) But Zarksy encouraged her friend, even supplying some of her own drawings for Juliano-Villani to use in her art-school applications. Juliano-Villani got her B.F.A. at Rutgers and afterward went to work assisting Erik Parker and Dana Schutz. She never got an M.F.A. Within four years of graduating, she was showing in New York to some acclaim. The Observer deemed her work "hilarious, but terrifying" and "undoubtedly a must-see."
O'Flaherty's opened in September with a show of works by the L.A.-based artist Kim Dingle. Dingle took to Juliano-Villani instantly: "She introduced herself as 'a real asshole.' She was brutally honest, so I knew she wasn't an art dealer." But between that show's end and a planned winter show by Anthea Hamilton, the gallery was scrambling. "It was like, This is the only shit we could get," Juliano-Villani said of the "emergency show" that recently opened, titled "Getting Chippy With It."
The show centers on sculptures by the Norwegian provocateur Bjarne Melgaard. Owned by a private collector, they have been displayed, for some reason, in a gonzo, custom-built snack shop featuring junk food from other countries. The gallery trio sourced the snacks from immigrant neighborhoods in the city and New Jersey, where they presumably provide a taste of home. They bought a used refrigerator case for the Korean cola and neon-orange La Cascada Naranja, the sabor de El Salvador. They painted the walls purple and commissioned artist friends — paid at least partly in ketamine in a transaction that occurred about three feet from my face — to decorate them with glowing lightning bolts, tags, and a cartoon bestiary (a bucktoothed chipmunk, the pierced-beak Bubble Yum duck). It's in part a comment on the commodification of the art market, Ruby said: "You might as well buy chips if you're buying paintings."
Melgaard's sculptures, from his series "Allen Jones Remakes" (2013), are tables and chairs built out of mannequins of women. They mostly depart from their inspiration, Jones's infamous "Hatstand, Chair, and Table" series from the late '60s, in that his mannequins are Black. Jones's sculptures riled feminists, and one was defaced when it was exhibited at the Tate in 1986. Melgaard's have also been controversial; in 2014, art patron Dasha Zhukova was photographed seated on one of them, causing a stink. (Making matters worse, the picture was published on Martin Luther King Jr. Day.) On their potential for offense, Juliano-Villani deflected. "We don't have an opinion," she said. "We're just presenting an idea."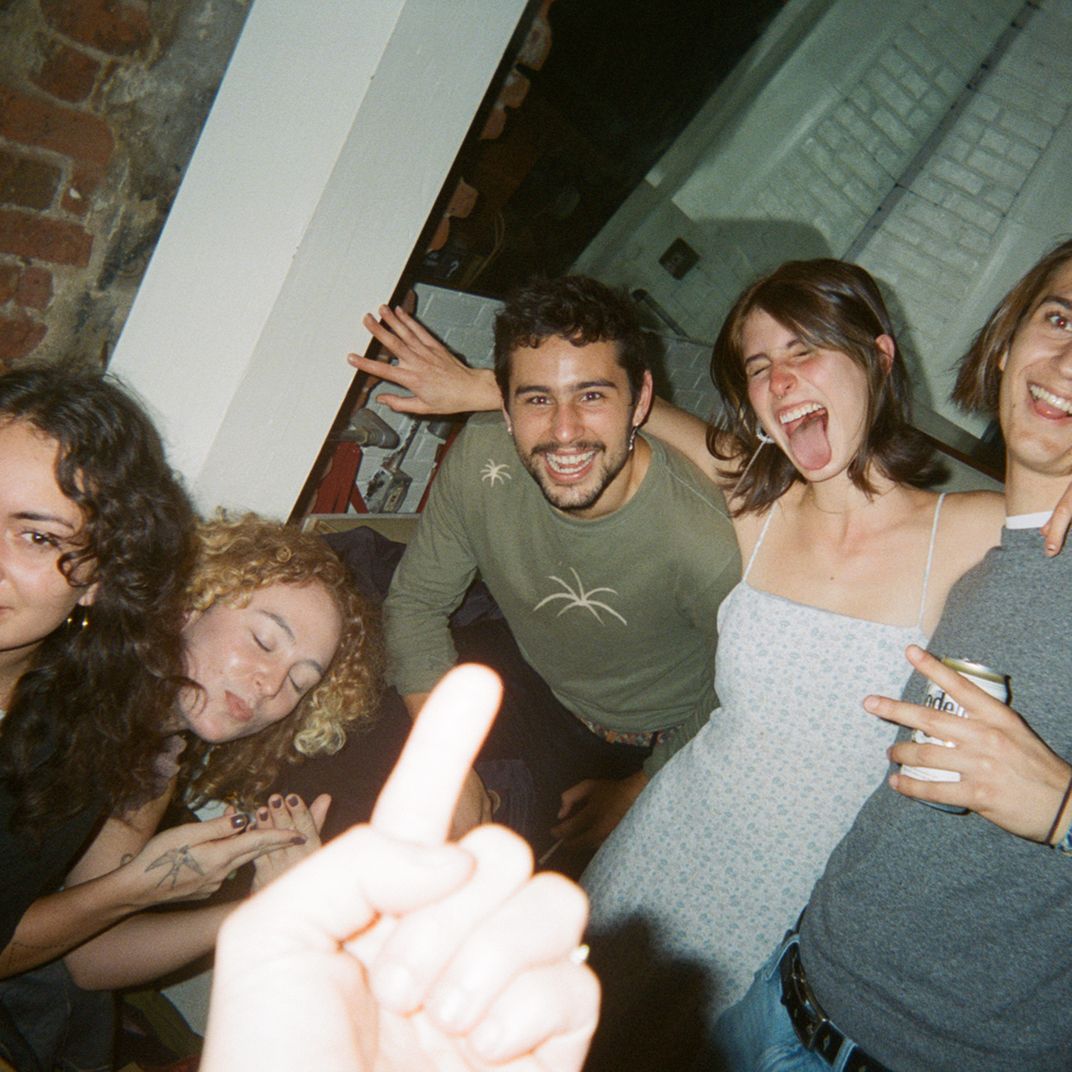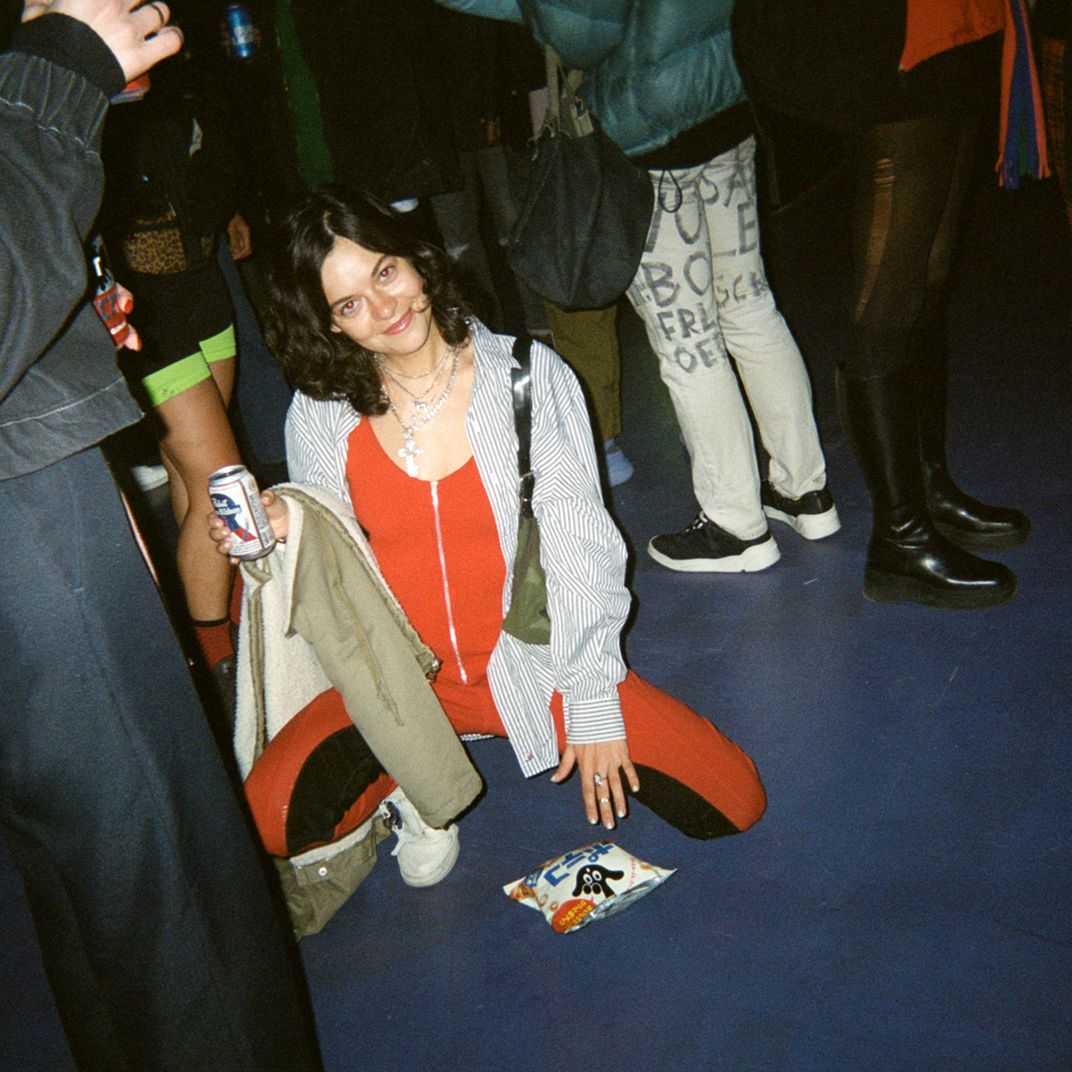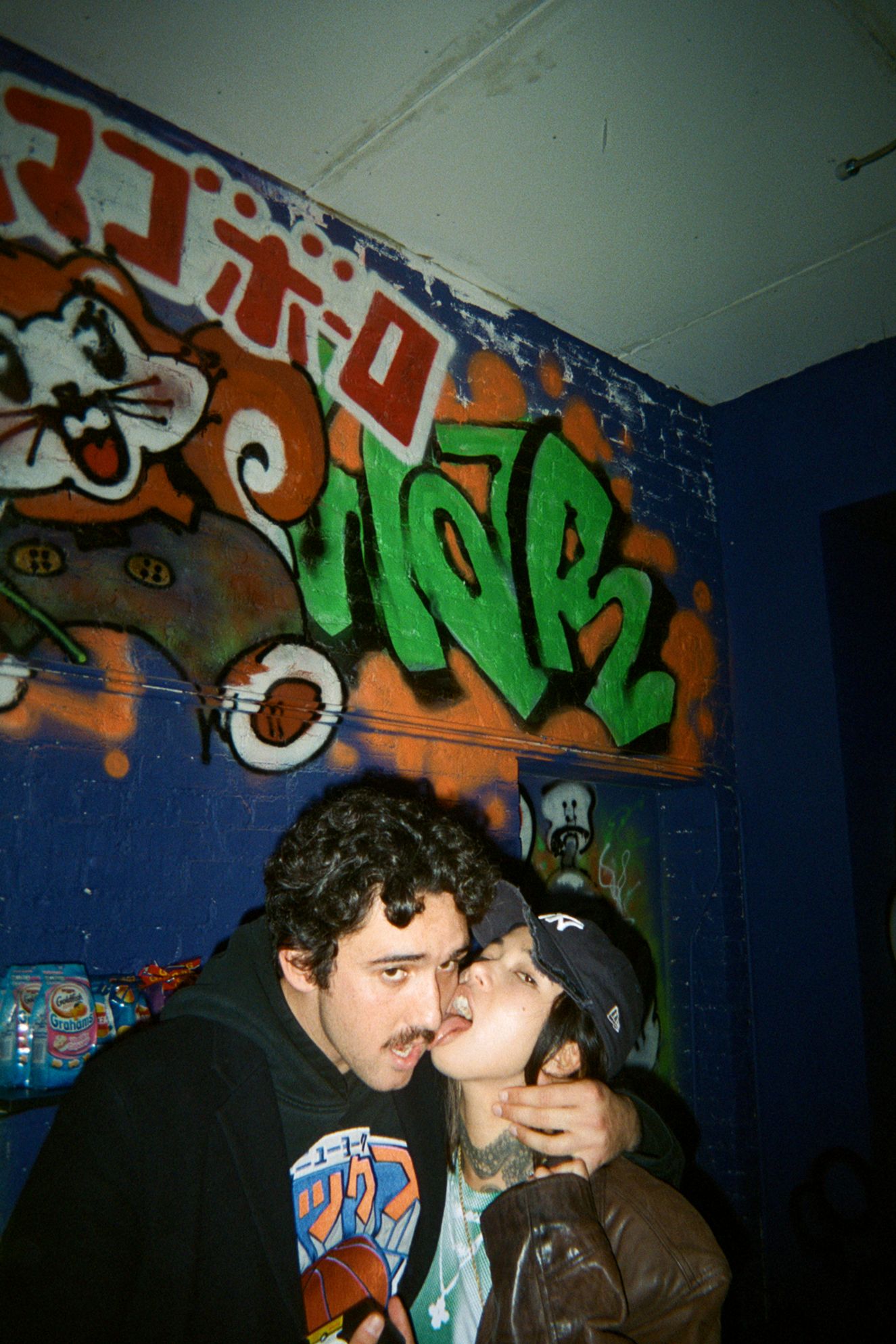 And there is an audience for it: Already, Hans Ulrich Obrist, the influential curator of the Serpentine Galleries in London, had stopped by. (Juliano-Villani posted on Instagram, "HUO loves soda!!!") So has Maurizio Cattelan, the irreverent Italian artist. "Nothing about it is normal, and that's why it's interesting and refreshing," Dingle said of O'Flaherty's. Juliano-Villani booked strippers for her show's after-party, which Dingle did not attend, and after the show's opening, the gallery didn't open again for days. "She's not a gallerist, and I think maybe we all learned that during my stint there," Dingle told me. "She's more of an ideas person." Even so, Dingle's show got a good review in The New Yorker. But this didn't stop her from panning the Melgaards to me later: "I despise the shit show at O'Flaherty's. It is racist and misogynistic and embarrassing."
But back to that opening. The chips constituted an installation, but a few guests ate them anyway. On the ground, chip bags animated by battery-powered dog toys worried everyone's steps. Meanwhile, Juliano-Villani and Grant joked about hosting an off-site symposium about the show and its thorny implications. "You want to talk about race? You want to talk about politics and identity and blah-blah-blah?" Juliano-Villani said. "No! We're going to Herr's chip factory, and everyone's, like, held hostage there. You know?"