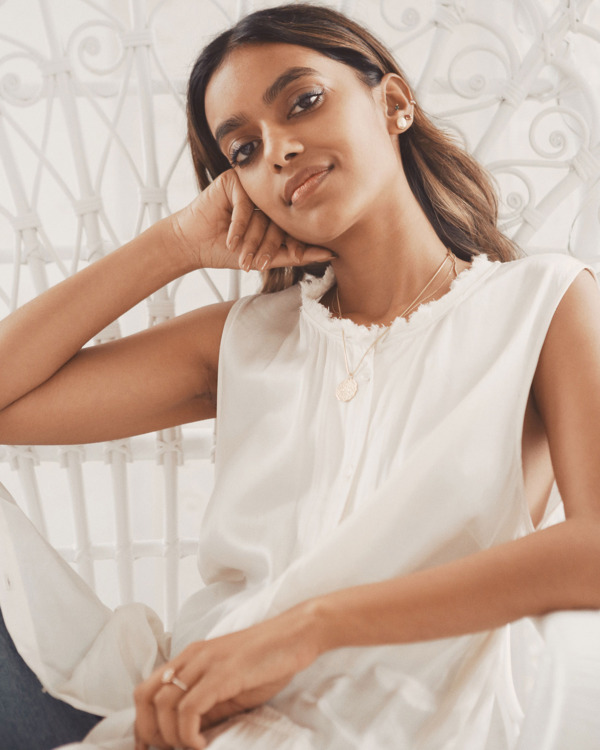 Photo: Courtesy of Stella Simona
Do you ever see someone on Instagram and think, Why is your skin so good? We do, so we started asking. Welcome to Why Is Your Skin So Good. Want more skin care? Join our Facebook Group, the Beauty of It All.
"I've been obsessed with skin care since I was a young teen," says Stella Simona. "In my early years as a beauty enthusiast, I emphasized natural treatments." While the co-owner and designer behind Amarilo and Haati Chai used to indulge in at-home natural recipes, she now focuses her attention on products that deliver a glow while maintaining hydration — especially after years of issues with eczema and hyperpigmentation.
Simona shares, "During the day, I keep it simple as my days are hectic and I need to quickly be out the house. Once I am home in the evening, I go all out." Below, a look into the jewelry designer's nighttime skin-care routine, which aims for "skin that looks so good that makeup is only an option and not a must."
If you buy something through our links, New York may earn an affiliate commission.