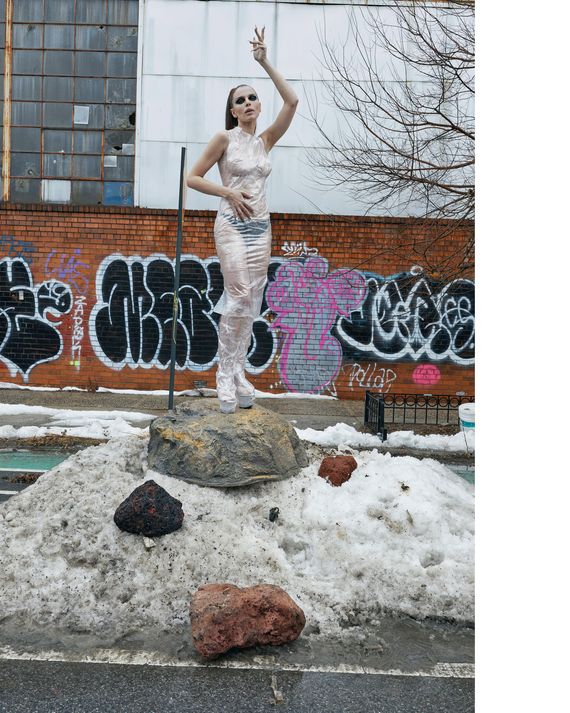 Briana Andalore and Peri Rosenzweig
Film Dress and Shoes,
custom by Factory New York
.
Photo: Juergen Teller
Note: A week after our interview, Julia Fox posted a statement to her Instagram: She and Ye had parted ways. The announcement fell on Valentine's Day, amid Ye's public pleas to get back together with Kim Kardashian West. Fox waved away the suggestion that she was heartbroken. "Why not see me for what I am which is a #1 hustler," she wrote. Here, she tells us all about her so-called hustle.
Julia Fox is telling me about the past four weeks of her life. Her slender index finger, adorned with French-tipped acrylics and delicate tattoos, points out everything she's wearing: Hoodie? "Yeezy Gap." The shirt underneath? "Yeezy Gap." Pants? "Yeezy Gap … or they're actually Tom Ford." Online and in Fox's Instagram comments, observers are calling her new look a "transformation" and a "metamorphosis." A little over a month ago, Fox, the onetime Uncut Gems pinup and recent Tiffany & Co. holiday-campaign bombshell, started seeing Ye, the rapper formerly known as Kanye West. Now she's a fixture on "Page Six." Last week, he was her plus-one at the couture shows in Paris, where they walked hand in hand in Canadian tuxedos. All her old clothes have been discarded; she's wearing a wardrobe that is almost exclusively black, leather, and low-rise.
Fox is calling it a prom-queen moment. "I don't know what being one is like," she says over lunch at Gemma, "but I would assume it kind of feels like this." (She went to downtown's City-As-School High School in the aughts, an institution that at least in theory seems too cool to crown one — who cares about a prom queen when Basquiat is an alum?) Something about the designation sounds like an undersell: pedestrian, routine, so suburban. If prom queens wore Schiaparelli and Balenciaga, if they gained a half-million Instagram followers in a month, if going to Slave Play landed them in tabloids, if they smoked cigs inside Lucien, if they bounced from a date with Drake to a relationship with Ye, and if they had multiple calls with Interview magazine to dish about it all — they'd be in the back of a party bus between afters calling it a Julia Fox moment.
Fox and the four best friends she has enlisted to help fashion her new life — stylists Peri Rosenzweig and Briana Andalore, model Richie Shazam, and Fox's Forbidden Fruits podcast co-host, Niki Takesh — insist this isn't a story of a man dating a woman and making her dress differently. "She was having dinner with Madonna before she met Kanye," Takesh says. "She was invited to the Schiaparelli show." All the attention this relationship has elicited, they promise, well — she was bound to get it one way or another. "I'm always in a time of transition," Fox tells me. Still, the timing does happen to work out rather neatly: The new closet coincides with the new man.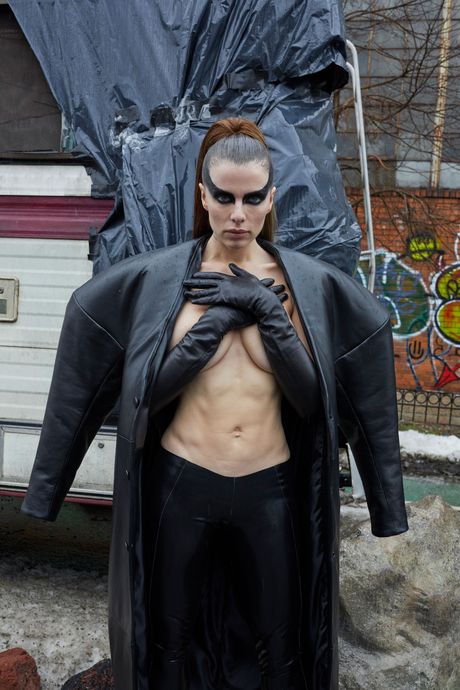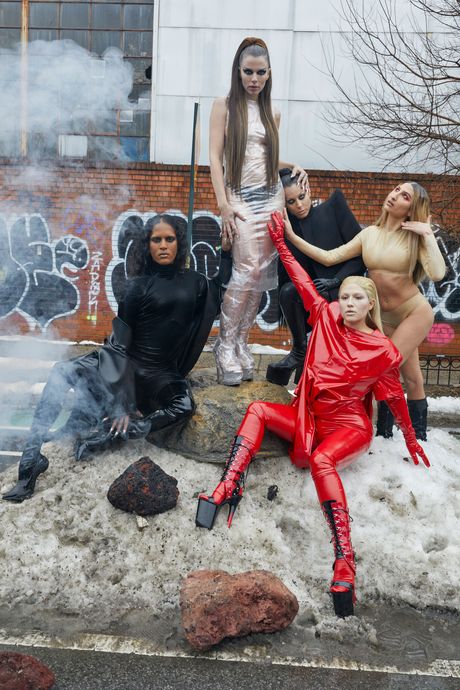 Fox has been New York famous for about a decade. She jumped around downtown, self-publishing art books and showing her work in tiny galleries. When she became the breakout star of Uncut Gems, it was less an introduction than a well-deserved promotion — downtown girl makes good. Dating Ye, a man more famous than the entire Lower East Side, has catapulted her to a new level of fame and the closer scrutiny that comes with it. Fox and Ye met in Miami on New Year's Eve; they were spotted in NYC leaving the Jeremy O. Harris play days later, just a couple weeks after Fox blasted her ex-husband and child's father on Instagram, calling him a deadbeat and an alcoholic. The internet applauded the seeming randomness of the pairing. Here was Fox, the LES "It" girl, with West on the most New York date ever: a buzzy Broadway show followed by dinner at Carbone.
Fox reflects matter-of-factly on it all at lunch. She's a little distracted but polite — she does not pay any attention to her phone, which seems to illuminate with a new notification every few minutes. After this, she's back to a quiet afternoon with her 1-year-old son, Valentino. She seems relaxed for someone in the eye of a pop-culture hurricane. "I've never been operating at the level that Ye is," she says. "Everything is much more amplified, and everything feels much more serious." Serious how? "Just because of how many people are watching." She says she loved being niche famous: "I never wanted to be super-megafamous. It's a life-ender for some celebrities. They become reclusive and paranoid and hide. I refuse to not live authentically."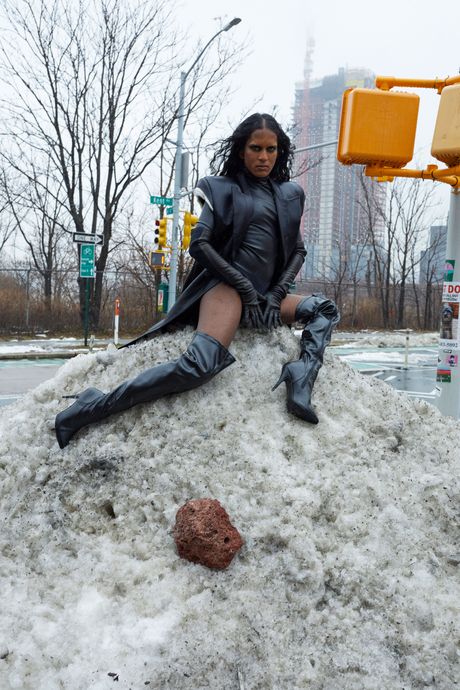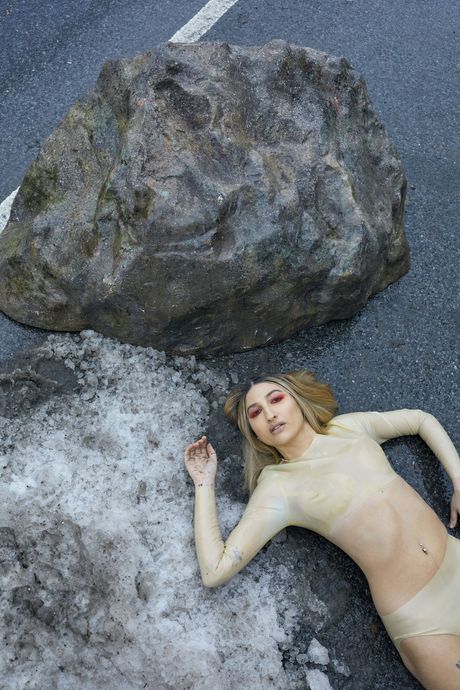 Living authentically is in itself a performance. Fox is happy to put on a show: She wants to "show out for the girls in full looks." To fans and observers, she's providing the voice-over to her own glamorous life. Nothing seems off-limits; she's approaching the new attention like another job. Her pop-culture podcast, hosted on Spotify, has inadvertently become a platform for confirming or debunking rumors. "When our paparazzi photos were leaked, there was just such an interest," she says. "I was kind of like, 'Okay, I'll tell you.' I wasn't being, like, hush-hush, celebrity," she says. "Celebrities are not that fucking important. You can tell us about your stupid fucking date. We're in a pandemic. Give people something to talk about. Do your fucking service, do your job."
The madness of Fox's past four weeks has extended to the friends accompanying her to the top. She met Andalore while in high school, and they had a fashion line together in their 20s. Fox and Rosenzweig have been friends since 2013, after living across from each other on Mulberry Street and feeling mutually intrigued by the other. She grew close with Takesh on the party scene around the same time. "I thought she was really iconic," Takesh says. "She had a red convertible Benz in Manhattan. I didn't know anybody that had a car in New York City, let alone a red Mercedes convertible."
"Iconic" comes up more than once in every conversation. Fox is an iconic group project to which they all, iconically, contribute. No one can explain what the job is, really, only what it looks like: shuttling between show and social event, posting the candids Fox looks best in. It's one long prom night, or maybe a series of them. Being a socialite, a muse — or Fox's preferred category, "New York Classic" — kind of seems like a lot of busywork. In Los Angeles a few weeks ago, a day of fittings for various appearances (Ye's warehouse party, another dinner with Madonna at Delilah in West Hollywood) outgrew Fox's suite, so they took over the hotel's ballroom. Rosenzweig and Andalore raided Ye's fashion archives and went shopping for new looks; Takesh was on the assist. "I'm out here making Excel sheets and ordering shit and returning shit," she says. "It's a full-time job." Outfits are tailored to fit Fox's hourglass figure; photos are snapped and sent to Ye for feedback. There's a lot of hurry up and wait. "When I'm with Ye," Fox says before trailing off, like she's just thought of something that disproves her point. "But even when I'm with my son, it's also very difficult." She laughs. "It feels like you're just going with the flow, but the flow is very hectic, if that makes sense. It's a lot of last-minute decisions or deciding to go somewhere at the last minute and activating when needed."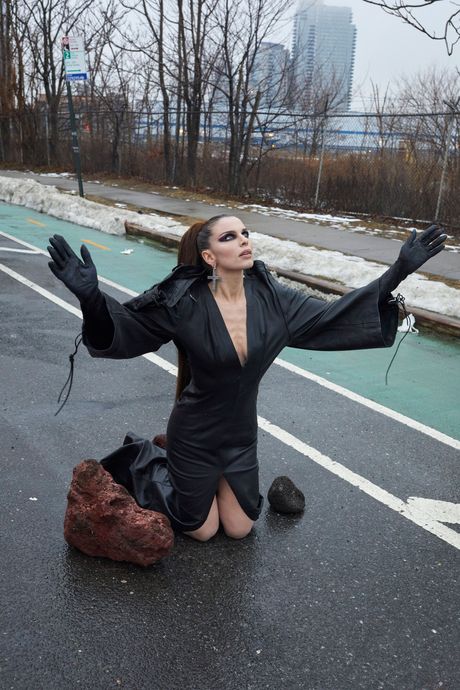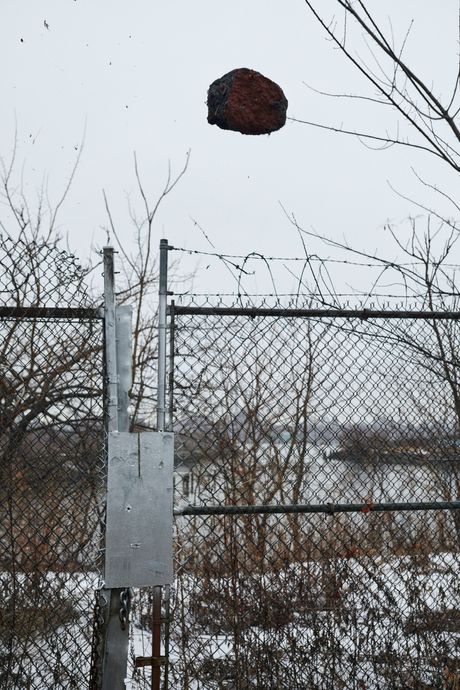 Fox had always wanted to work with and be styled by Rosenzweig and Andalore, but she was overruled by her publicity team, which pushed her to adopt a more conventional look. (Rosenzweig has styled King Princess and the rapper Trippie Redd; Andalore has styled music videos and commercials.) "They were like, 'Oh, they're a little too editorial,' " Fox says. " 'It's too sexy. It's too provocative. It's too out there.' " For Uncut Gems' world premiere, Fox's personal style came through — she wore a Paco Rabanne crystal mesh skirt, black bodysuit, and black Louboutins — but to promote No Sudden Move two years later, she only wore Armani and Tiffany. She didn't know how to be a starlet, so she didn't push back. "I was just like, Okay, I guess I just have to be more Hollywood and more bland. But fuck that narrative if I want to pop out and wear crazy shit — which is what I want to wear," she emphasizes. Before Gems, before acting, Fox says she'd walk outside in just a body stocking: "You could see everything. That was the type of shit I was on." The low-rise, exposed-thong Miaou pants she wore on a date with Ye were "not a Kanye pant," she says. "I've always had those pants."
Fox briefly worked as a dominatrix in high school, and it became a permanent descriptor: "A Retired Dominatrix Goes to Church" was her New Yorker headline last year. Talking about her past in interviews became another flash point with her handlers: "It wasn't like I was saying anything crazy. I remember my publicist was like, 'Don't post about it,' or something like that." Fox didn't feel like she was saying anything damning. The Fox Doctrine, inasmuch as there is one, is her candor: Who cares? Who cares if your team thinks your all-leather ensemble is too provocative when Ye is throwing your birthday party? "It kind of feels like we're on another plane," Fox says. "Our crazy ideas aren't crazy when it's us two."
Ye is a co-sign, a confirmation. The rapper, the gossip writer Lainey Lui points out, gets a girlfriend who has "the blessing of the NYC underground, media, and marketing elite — a cohort that took years to come around to Kim." Fox says it was Rosenzweig and Andalore, not West, who disposed of all her clothes and bought her new ones. They do acknowledge a Ye effect. He is the invisible guiding hand. "He loves to communicate with Peri what his favorite looks are and what's meh," Takesh says. Ye's stylists work with Fox's stylists. He comes to brainstorms — gatherings Andalore describes as "vibes," several times, never "meetings." When he's not around, her friends are deputized as his eyes and ears. "Obviously he's a visionary, but Julia is a visionary too," Rosenzweig adds. "We're all visionaries, actually."
But he's the visionary with an unlimited budget. Fox's crew is now free to play with a wider palette. "It's more elevated, I guess," Takesh says, "in the sense that she needs more of it and she can now have the best of the best."
Fox doesn't spend all her time trying on clothes, but time is hard to gauge these days. "I'm spread really thin," she says. "Being able to work so closely with my best friends is what makes this all possible. If I wasn't doing this with my family, I wouldn't be doing it all." She is writing a book, a movie, and a TV show; acting is no longer the primary ambition, though she did just audition to play Debi Mazar in Madonna's biopic. "Ultimately, what I would like to do in my life is have a bunch of babies and write and create content," Fox says. "Then it doesn't matter what I look like because I can just be pregnant all the time." The kids in her fantasy, she clarifies later, are not necessarily West's or anyone's specifically. They're hers. "I actually just asked my ex-husband if he would want to lend me his sperm to make a sibling for Valentino," she adds. "He left me on read."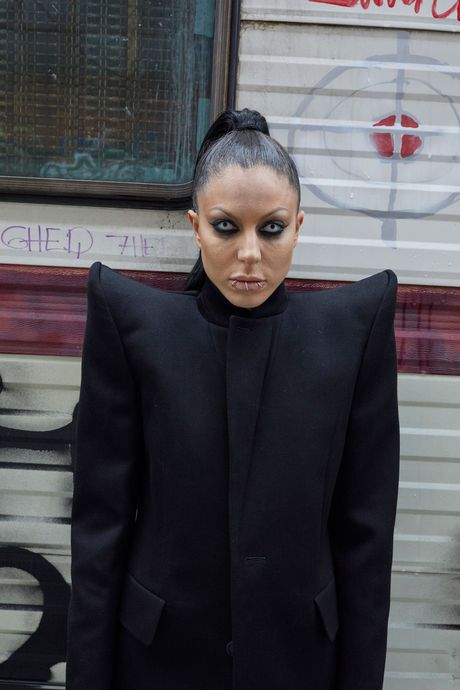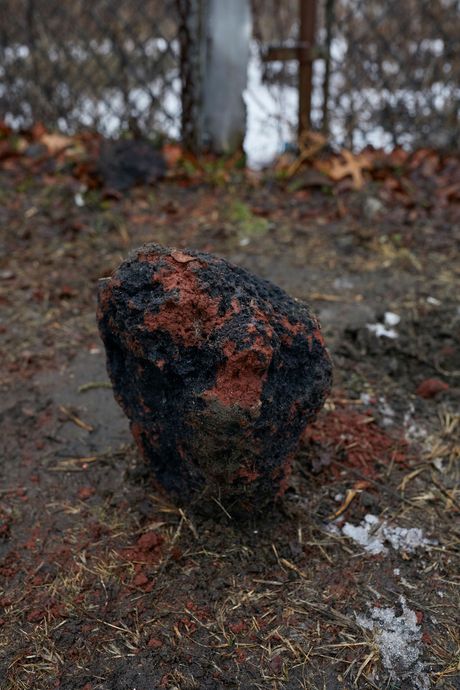 The day after our lunch, Fox turns 32. Her birthdays aren't a big deal to her; there's no grand ritual of intention-setting or celebration. "After 25, there's nothing to celebrate. That's kind of my motto," she says. "But the vibes this year are really fun and positive, and why not go all out and have a real birthday?" She rang in 31 with her best friends and Valentino, whom she'd given birth to a few weeks before; this year, there was to be a party at Lucien, followed by cake in the unfinished storefront next door. "I grew up going there. I know to other people it's the trendy, hip place, but Zac is family," she explains, referring to the late restaurant owner's son. She had hosted Valentino's 1st birthday there a few weeks prior.
Instagram is flooded with photos from the party: downtown's glitterati squeezed around pushed-together tables. There were pictures snapped by the scene-y photographer Daniel Arnold; all-black, latex-faux-leather ensembles; and cigarettes smoked indoors. West showered Fox's clique with gifts: Reports swirled that the rapper handed out between three and ten Birkin bags; the Official Birkin Count is five. "I think maybe there were just a lot of photos," Rosenzweig says, "so it looked like there were more."
On a nondescript block between Williamsburg and Greenpoint the next morning, Fox and her friends gather for the next photo op on their schedule: this story's shoot. Juergen Teller takes photographs of them in various leather-plastic creations. The temperature is in the low 40s, and a frosty rain is starting and stopping. The crew seems to be running on adrenaline. No one says definitively what time they finished partying the night before.
The priority during this frigid outdoor shoot, Rosenzweig tells me later, is about "wanting to convey a message about who we are." And so here they are: latex and leather, ice and snow and freezing winds, Teller and Pat McGrath. Fox stands atop a fake boulder an assistant has lodged into the gray icy slush. Her friends are high-fashion handmaidens, caressing her thighs and looking up at her adoringly. Takesh, nearly naked, is giddy as she lies on the icy pavement. A metal heel snaps off one of Shazam's gorgeous Balenciaga boots. The shiny new life can start to show cracks when you get too close. The severe, futuristic leather ensembles can go from provocative-austere-glam to extra who wandered off the set of Mad Max: Fury Road.
Turns out it's tricky to style a shoot you're modeling in, too. Is Rosenzweig supposed to be getting ready, or should she be on set with Fox adjusting her last looks? She asks a half-dozen people if they have a cigarette. A vintage car, miffed at the distraction on a main North Brooklyn thruway, sputters loudly through the middle of the shot, and everyone has to wait for it to pass. Then comes a fish delivery truck, followed by a city bus. "We had an iconic photo shoot with the most iconic people on set," Andalore declares after. As their photos are captured, all five birthday Birkins are lined up on a table in a neat, gauche little row.
Want more stories like this one? Subscribe now to support our journalism and get unlimited access to our coverage. If you prefer to read in print, you can also find this article in the February 14, 2022, issue of New York Magazine.
More From the Spring Fashion Issue
See All