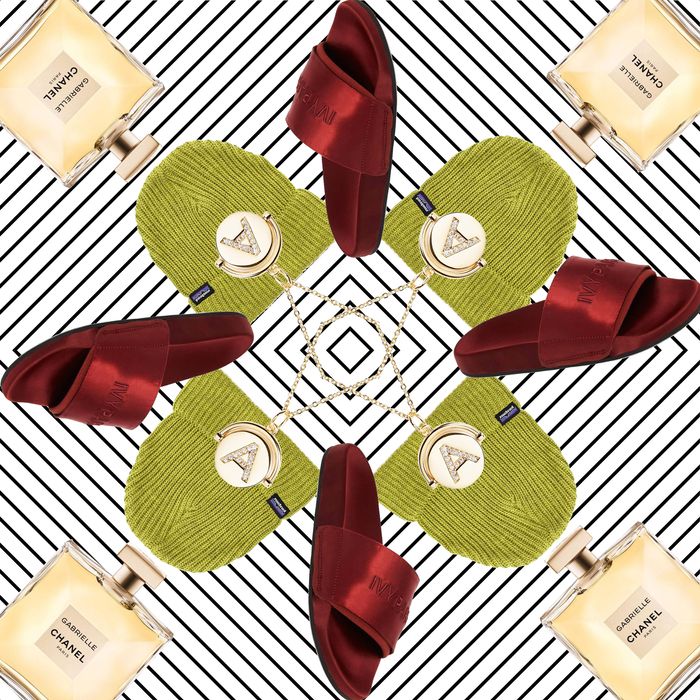 What do you do when the shipping deadlines for most major websites have come and gone but you still have gifts to buy? Praise the procrastinator gods because Nordstrom is here to save you from showing up on Christmas Day with sad printouts of belated presents. As long as you order by 12 P.M. tomorrow, they'll deliver by Christmas Eve. Of course, this comes with a price — a flat rate of $10 for expedited delivery. Pro tip: Get a few things to really maximize the shipping charge. Should you need some help, scroll ahead to see our very affordable picks that all qualify for this promotion.
Photo: [None] (Photographer) - [None] (Editor)
You don't pop Molly or rock a Tom Ford tuxedo, but you can rock a silky eye shadow.
Never suffer through cold hands while texting again.
This silk pillowcase won't tug at your hair or your face, so you'll wake up with fewer tangles.
The gardenia perfume and fancy bottle will make all her classmates jealous.
For Someone Doing It for the 'Gram
This sheet mask will wash your face and instantly transform you into a Santa with a bubble beard.
When you can't afford La Mer cream, there's always La Mer lip balm.
Because Everyone Loves These Leggings
Over 3,000 fans can't be wrong.
For Your Brother in College
He'll use this as a weekend or laundry bag.
A Personal Gift for Your Mom
Photo: Chuck Blackburn; Jon Kirk/Image courtesy of Nordstrom, Inc
A birthstone necklace is a great way to camouflage a last-minute purchase.
Nothing says ahead of the trends like velvet kicks.
Cute Tween-Appropriate Earrings
Photo: p
This variety pack is a nice stocking stuffer.
Good for anyone who refuses to be anything but cozy on the weekends.
Another Easy, Personal Gift
Photo: manualCrop
You guys loved our gift of the day but that won't ship in time. Here's another initial necklace that's cute and will arrive by Christmas Eve.
A Fun, Work-Appropriate Sweater
Good for lightening up even the darkest of winter days.
For the Person Who Can't Wait to Wear Her New Clothes
She'll throw this bejeweled sweater come New Year's Eve.
Original Price: $110
A Warm Hat That Isn't Dorky
Photo: dbottom
Patagonia is the brand that can't do any wrong so of course this affordable hat is a foolproof gift.
Because She Loves Beyoncé
These sleek red satin slides proclaim her allegiance to the Beyhive.
For the Nancy Meyers Lover
This J.Crew sweater just needs a pair of white pants and a nice kitchen.
Original Price: $118
Good for your hypebeast brother, a new dad, or any other man who appreciates a good pair of sweats.
If you buy something through our links, New York may earn an affiliate commission.