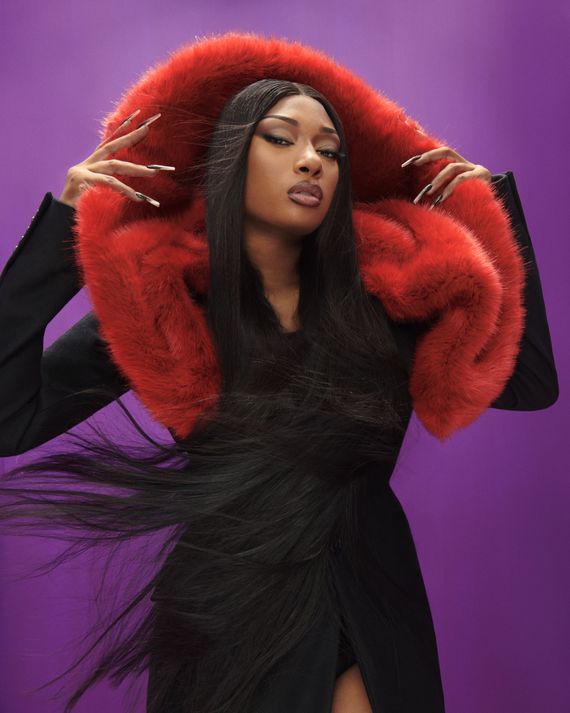 Megan Thee Stallion in this season's body-hugging, body-baring looks.
Atsuko Kudo
Black Restricted Strapless Body,
available at atsukokudo.com.
GMBH
Sacit Wool Coat with Fur Collar,
for inquiries, contact info@gmbhgmbh.eu
; Kaan Over-Knee Boot in Black and White Pleather,
available at gmbhgmbh.eu.
Photo: Campbell Addy
Nice is fake." It's an August Sunday in Los Angeles and Megan Thee Stallion — the at once benevolent and brutal queen of the Hotties — is reintroducing herself. "Playtime is over and all that nicey, nicey? That's done."
The Megan on her latest album, Traumazine, which will be released the following week, isn't exactly brand new — it's more her. The Megan in front of me today, though, laughing wearily, says she is on hour 44 of her workday: "I feel like we've been up for a week straight." Aside from her being a bit quiet, it would be hard to tell if she were tired. Her mood sets the tone of the room, and when she smiles, which she does often, so do all the people watching her. Everyone is watching her.
On top of doing radio spots, late-night interviews, and photo shoots like this one, Megan is still tinkering in the lab with her team to get the album's visuals just right. "I wanted everything to be black-and-white because that's how plain I'm making it," she tells me.
It's true that the album's lyrics leave little to no room for guesswork. It's hard to imagine Megan being any clearer about what she's trying to say and to whom she's speaking. Consider "NDA," the first track: "Sick of bein' humble / 'Cause you bitches don't respect that." It's a warning; two tracks later, "Not Nice" is a threat: "I'm on my fuck-you shit, bitch / I'm done bein' nice / And when it come to cuttin' people off / I don't think twice." In other words, if loyalty isn't a skill you possess, you're better off staying away from Megan.
"When you are nice for so long," she tells me, "and you don't really ever give too much back talk and nobody's ever seen you step out of character, they assume what your character is." Her hair, a curtain of ink, touches the backs of her thighs, and her hands move rapidly as she explains, her long, painted nails gleaming under the studio lights. "They assume you're not going to stand up. That's when people start to try you." Black girls are taught how to seem unthreatening and accommodating to others in order to stay safe in a world that doesn't tolerate us being much of anything else. Fortunately for you, me, and our headphones, the rapper born Megan Pete isn't particularly interested in being accommodating anymore.
In the past several years, Megan has climbed the charts with hits like "Savage" and "Hot Girl Summer"; won three Grammys; collaborated with Dua Lipa, Cardi B, and Doja Cat; and somehow also found time to graduate with a bachelor's degree in health administration from Texas Southern University. But the heights have been paired with unthinkable hardships, especially for an artist whose career is just beginning. In 2019, Megan's mother died of a brain tumor, and the grandmother who helped raise her died soon after. Finding herself parentless in her mid-20s (her father passed away when she was 15), she has navigated fame and success largely on her own.
Then, in the summer of 2020, she was injured in a shooting that led to surgery, physical therapy, and the sort of losses that come with betrayal. The assault trial for rapper Tory Lanez, who is accused of shooting at Megan's feet as she walked away from an argument, is set for September. It's not her only legal battle: She has spent years suing and being countersued by 1501 Certified Entertainment — the independent record label she signed with in 2018 and whose contractual obligation she says she has fulfilled — and recently accused it of leaking from Traumazine before its release. (Lanez has pleaded not guilty, and 1501 has denied any wrongdoing.)
At 27 years old, Megan is too young to be so alone in the world, yet here she is sharing the story of her growing up and leaning not away from but into her grief. She's relearning how, and whom, to trust, starting with herself. As she raps on "Flip Flop," "Ever since my mama died, 2019 / I don't really know who I can trust / I was looking for anything, anybody / Looking for something to feel like something / I was hanging with bitches I thought really loved me / Whole time they was jealous and judging." She is determined to protect, and perhaps parent, herself, the way her mother taught her. Holly "Holly-Wood" Thomas was also a rapper and managed Megan's early years in the music business. "Me and my mom had this good-cop, bad-cop thing going on," she tells me of how they'd approach industry meetings. "So she would come in the room like, 'This what we ain't doing. Fuck that.' And I'd be like, 'Okay, so, guys, she means …' " She pantomimes a sweeter, calmer approach, showing me how she would translate her mother's assertiveness into something more palatable for the tender egos in the room. "But now I don't have the luxury of having somebody who could be my bad cop. Now I have to be both."
If Megan Thee Stallion's 2020 album, Good News, was about her right to step up and into this industry, then Traumazine tells the story of what it's like to stay on top, shouldering the weight of heightened visibility and even higher expectations.
"I'm taking control of the reins," she says. It makes sense that she wants to, even if it is all but impossible. Megan is an artist, but she's something else, too. She's a household name with all the baggage that comes along with it; the narrative of her life no longer belongs to her alone. And as much as people like to watch, they like to talk even more. It would be foolish to try to control industry gossip, and I don't believe Traumazine is an attempt to do the impossible. It is her most vulnerable writing to date, and it's clear from the lyrics that she is not afraid of listeners knowing what's happened; she just wants to tell it herself. "I can't just let everybody tell me what they think about me," she says. "I have to tell my own story the way I feel like it should be told. I can't leave my fate in anybody else's hands."
Megan has defined the album's title as "the chemical released in the brain when it is forced to deal with painful emotions caused by traumatic events and experiences." She went through a few others first, swapping one mood for another, she says. "I might have been pissed off one month and so the name of the album was something angry, and I might have been super-sad another month so the name of the album was something sad," she explains. But when she considered "this person I am right now," she realized she needed a new word for everything she was feeling everywhere all at once.
But the word isn't hers alone, she says. "Everybody has gone through their own trauma in their own way, and to me, Traumazine is me facing the things that I've been running from about myself." She thinks the album can help others do it too: "It's comforting to know that other people are going through the same thing that you might be feeling. When something happens to people, they feel like, Oh my gosh, this is only me. This is not normal, or I'm probably the only person in the world that feels like this. But to hear somebody else talking about something that you're probably feeling, it's more comforting and more familiar. That's why people resonate with hearing other people's stories."
And the 18 tracks on Traumazine are full of those stories. Listening to it doesn't sound like walking with her through something — it feels like driving around with her through her hood, going back and forth between laughing and letting each other into our innermost thoughts. It's like meeting up with a friend whose day started all wrong and finding ways to remind them who they are, who they've been, and that you're both going to make it to the other side.
The emotional work began in pandemic isolation at her home in L.A.: "It was so heavy, and it was such a dark time, but I felt safe inside." The mandatory slowdown allowed her the space and time to write. "I was crying while writing some songs. I was happy writing some songs. I was probably at my most relaxed," she says. She learned she was much more introverted than she believed herself to be but knew she was wanted back outside. Nothing could keep her from feeding the Hotties. Her most ardent fans pack her live performances in droves, ready to dance all night and scream Megan's lyrics back in her face. She loves them back for real: "They like me because they can see a piece of themselves in me. I feel relatable to them, and this album is probably one of the times that I've opened up the most because I usually don't like putting people in my business."
The inner peace she has been cultivating this year is rooted in the community that raised her. Plenty of adults tell kids they can do anything, and Megan's family did too, but they also took her seriously. She worried when she started rapping that her parents might not approve, not because they didn't want her to work in entertainment (her dad thought she'd be a model: "He always believed I was going to be somebody," she recalls) but because she wanted to impress them, her mother most of all. "I didn't tell her I wanted to rap. I kept it to myself. But I was in the corner studying her. And then finally I was just like, 'Okay, I can rap.' She was like, 'No, you can't.' And I was like, 'Yes, I can.' And I was like, 'Okay, Mama, don't whoop me, but I'm about to curse.' And I started rapping and she was like, 'Whew, where'd you learn that?' " The adoration Megan feels for her late parents isn't just evident — it's reverent. She smiles at the thought of them, and she keeps smiling. She looks up and away into the air as if she can see them smiling back. "I had the coolest parents in the world," she says, "and I just wanted to be a good mix of both of them, and I feel like I am. That's what keeps me going, keeps me inspired: How can I impress them today?"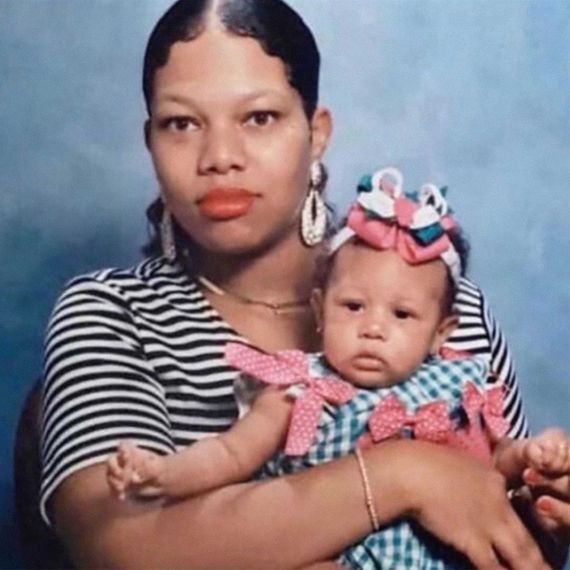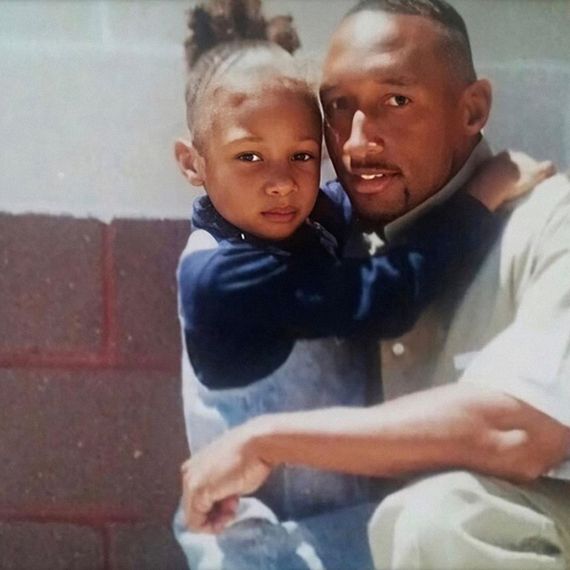 These days, Megan counts her manager, T. Farris, as her closest ally. He's like a brother to her. "Me and Farris have always been close, but we definitely got closer during the pandemic," she says. "We was in that kitchen every day. I didn't even know he could cook." We laugh at this and then she continues, a little softer: "He just keeps me pretty grounded and makes me not feel like I'm losing it. That was my little safe space. It was me, my puppies" — Oneita, 4oe, 5ive, Six, and X — "and Farris. That's all I need." (She also has an iguana named Billiam.)
When I later ask Farris about her — he's calling from Japan, where Megan is performing — he says, "I feel that her mom trusted me a lot. She always knew she could be honest with me, and I always was honest with them." They worked as a family to help Megan build her career, and now Farris is the one who gets to see it coming to fruition. "It overwhelms me sometimes," he says. "I had tears of joy because we was riding back from the stadium a few minutes ago, and I told her, 'It's so crazy to know where we started, from you getting paid $1,500 to perform in this club in Dallas; and here we are way in Japan. It's amazing.' "
Back on set in Los Angeles, Megan wears a Vivienne Westwood gown with a thigh-high slit layered over an Atsuko Kudo catsuit, but the showpiece is a pair of cartoonishly high-heeled shoes that prove as uncomfortable as they are exquisite. She struggles to stand in them for more than a few minutes before leaning on Farris for support and giggling when she gets to take them off.
Megan is content to keep her circle tight at this point. "Nobody talks to me about album rollouts," she says when asked whom she leans on for industry advice. Besides Farris, she says, "the only people I probably would get advice from is Jay or the Roc Nation family," with whom she signed a management deal in 2019. Despite the connection to Jay-Z and Beyoncé, she had to wait for the drop to hear Renaissance, just like the rest of us. Her favorite track? "Right now? It's 'THIQUE.' I was like, That's me." (Her boyfriend, songwriter Pardison "Pardi" Fontaine, contributed to the 2020 "Savage" remix featuring Beyoncé.) Her family has always been small and is made up of so few people now that she rarely returns home to Houston to visit. "Barely be at home, but I put on for my city," she raps on "NDA."
"After my mom passed, I really stopped going home that much," she tells me. "It makes me a little sad to go back." I know the sadness of returning to places that used to feel like home and having that feeling be diminished by grief and time. It hurts to have no one to guide you into the parts of adulthood you cannot foresee, no one to ask your specific questions who can then give compassionate answers, no one to comfort or challenge you in the way only someone who has known you from the beginning can do. Despite being without some of her greatest teachers, Megan has the most influence she's ever had, and she takes it seriously. Most recently, she stood in vocal opposition to abortion restrictions in the United States, making a powerful statement during her performance at the Glastonbury Festival in England and rapping in one of her newest songs, "Gift & a Curse," "my motherfuckin' body, my choice." Megan has provided housing assistance to a senior citizen, a scholarship to a college student, and funding to a cancer survivor for care, all in Houston through her Pete and Thomas Foundation, which she launched in early 2022. On Mother's Day, the foundation delivered care packages to a local women's shelter.
Megan's global domination continues this fall. In addition to Tokyo's Summer Sonic fest, where she took the stage in Sailor Moon cosplay, she has just wrapped up a stint of European shows and is slated for festival performances in Australia later this year. (The Hotties eagerly await U.S. show dates to drop.) For Megan, the most terrifying and exciting part about the Traumazine tour will be performing as herself, not a character, for once. "My alter egos have been people that I had to be at those times to be like my armor, like my shield. I had to be Hot-Girl Meg at that time. I had to be Tina Snow at that time. I had to be Megan Thee Stallion at that time," she says. "I love this album because I feel like it's just me talking. It's just Megan. It's not me having to be anybody else."
From the time she arrived on the scene, Megan has exhibited an affinity for bodysuits, crop tops, dramatic slits, looks that exude sensuality and strategic exposure. Revealing by choice, never cheap. "I like to dress up," she says, "but what I really like is that clothes don't make people; people make clothes. It's the personality that the person brought to the clothes that really made the statement. That's why y'all remember this outfit — because of what I brought to it, not because of what it brought to me."
Earlier this summer, she teamed up with the French fashion house Mugler on a music video for the first single from the album, "Plan B," which channels '90s hip-hop — it samples a remix of Jodeci's "Freek'n You" featuring Raekwon and Ghostface Killah — into a pissed-off single-ladies anthem: "Ladies, love yourself 'cause this shit could get ugly / That's why it's 'fuck niggas, get money.' " Megan and her team worked with Mugler's creative director, Casey Cadwallader, to create custom looks for the production. She was ecstatic to work with Cadwallader: "He was so passionate about what he was doing — coming together with an artist, creating a music video, creating outfits specifically for a music video." It's important to her not just to be part of a winning collaboration but to be a seminal element in its success. "That was me for the first time creating a world out of my head and coming together like that, and I've always felt like Mugler was such a clean house," Megan says. "It's not too much, but it's so bold, and that's what I am right now."
Are we at some point going to see a House of MEG? Is her own fashion line coming? She demurs but doesn't deny: "I feel like everybody on my team has been joking about that lately. I don't know. We'll see. It's definitely not out of the question." It seems nothing she wants to do or try is.
As a kid watching the E! reality show Dr. 90210, Megan thought she wanted to become a plastic surgeon. The patients were so happy after the procedures. Wouldn't it be nice to give that happiness to people? She soon realized she didn't want to cut anybody open — she wanted to entertain them. She finally landed her breakout role this year, guest-starring as her alter ego Tina Snow on Starz's P-Valley, playwright Katori Hall's drama about the lives of dancers at the Pynk, a fictional Mississippi strip club. Megan auditioned for P-Valley before the world knew her as Megan Thee Stallion. "I was just coming up, and I read for Mercedes" — the lead, which went to Brandee Evans — "but seeing Brandee play Mercedes, I'm like, Obviously, I was not here yet. She's so perfect for that role." Still, creator Hall loved her. She remembers thinking, "This young lady has swag. She has power. She has something to say. She's obviously gorgeous to look at. This is a young artist." Actor J. Alphonse Nicholson, who plays rapper Lil Murda on the show and performed alongside Megan, believes this is just the beginning of a new professional turn for her. "I think she has it in her tool bag to do anything," he says. "You could see her in a period piece, whether she's playing someone in the 1960s trying to come up and make it, or whether she's in a futuresque sci-fi film and she's out here whooping ass and fighting on some Marvel stuff. I think she could bring it all to the table just because she has that glow."
For now, she has been cast in Marvel's She-Hulk and A24's musical comedy Fucking Identical Twins. She looks up to legends like Queen Latifah and Ice Cube as examples for charting a path forward in Hollywood. "When I look at them, it inspires me to take it further than just music," she says. "I don't feel like I'm only going to be an actress — I feel like I'm also going to be a director and I'm also going to be a producer." She says she would love to star in a Bring It On reboot in which she steps into Gabrielle Union's Clovers cheer uniform as Isis: "I always have wanted to be Isis. I would be perfect for that. If they were ever to make a new Bring It On, I should be that character." It's not hard to imagine her in the role. Traumazine showcases this persona, giving us the hot girl we want and offering a look into the heart of a woman who has known greater success and loss in 27 years than most might in a lifetime. Try her if you want. I wouldn't.
More From the 2022 fall fashion issue
See All