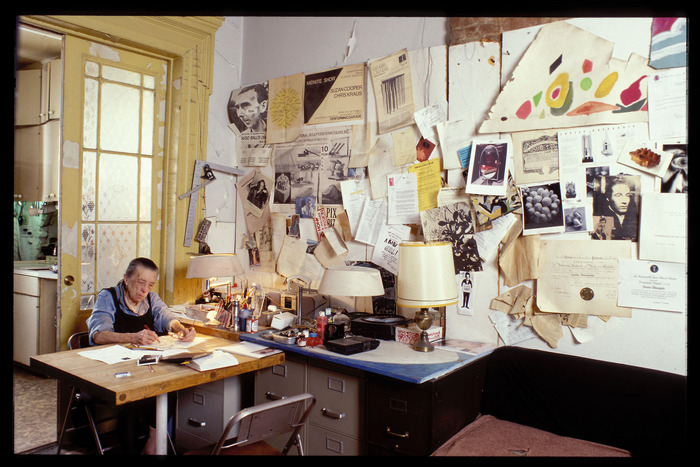 Louise Bourgeois in her home in 2000.
Photo: Jean-François Jaussaud
Tour the Met (Virtually)
The Met 360° Project, a series of six short videos created using 360° video technology, lets viewers explore the Metropolitan Museum of Art from their couch at home. Viewers can stand in an empty gallery "after hours," enjoy a bird's-eye view of the Cloisters, or observe bustling museum spots in time lapse, all far away from actual crowds.
Delve into the City's Past
The Museum of the City of New York has archived five online exhibits to explore while isolated at home. "Visitors" can delve into the city's dynamic past through these unique virtual experiences, including City As Canvas: Graffiti Art From the Martin Wong Collection, featuring photo and video of New York graffiti, and The Party of the Decade: Truman Capote's Black and White Dance, a collection of dresses from a 1966 soiree thrown for Katherine Graham.
An Online Opening
On March 25, Hauser & Wirth launched its inaugural online exhibit, Louise Bourgeois. Drawings 1947–2007, a selection of drawings by the celebrated French-American artist. Across her six-decade career working in ink, watercolor, and pencil, Bourgeois has often turned to drawing as a therapeutic daily ritual — perhaps an inspiration for others during this new reality.