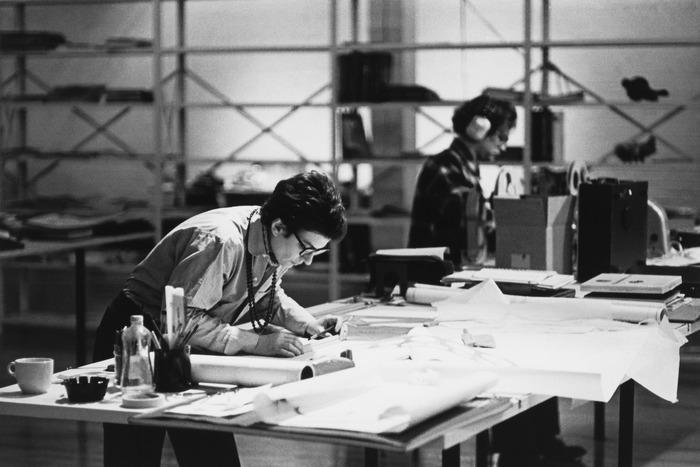 Phyllis Lambert in
City Dreamers.
Photo: Courtesy of Vitaliy Mukhaylov
Here's a roundup of the latest sales, interior-design events, and industry affairs in New York this week.
Architecture and Design in Film
From October 16th through 20th, the Architecture and Design Film Festival will host a number of viewings, events and panel discussions centered around architecture and design in film. The majority of films will be played at the Cinépolis Chelsea (260 West 23rd Street); opening and closing nights of the festival will take place at the SVA Theater (333 West 23rd Street). Wendy Goodman will be moderating a Q&A with Directors Boris Bertram and Sean Anderson following the Saturday showing of "The Human Shelter" at 5 p.m. General Admission tickets to viewings are $17 ($75 for Opening Night), and can be purchased online, in person at the Ticket Central Box Office (416 W 42nd Street), or by phone (212-279-4200).
Design Fair in Hudson Valley
This Columbus Day weekend, head north to Hutton Brickyards (200 North Street) in Kingston for FIELD + SUPPLY's sixth annual modern makers craft fair. The festival will include booths from a wide range of exhibitors selling a variety of crafts and goods, live music, and a number of events, from a leather pouch-making workshop with Run Pony Run to a watercolor demonstration with LDBA. Day or weekend passes ($15-$35) are available online.
National Design Week at Cooper Hewitt
In honor of the National Design Awards, October 12th through the 19th is National Design Week at the Cooper Hewitt. Admission to the museum is free, and visitors will be able to participate in a wide variety of design-related events hosted by the Cooper Hewitt's Education Department.