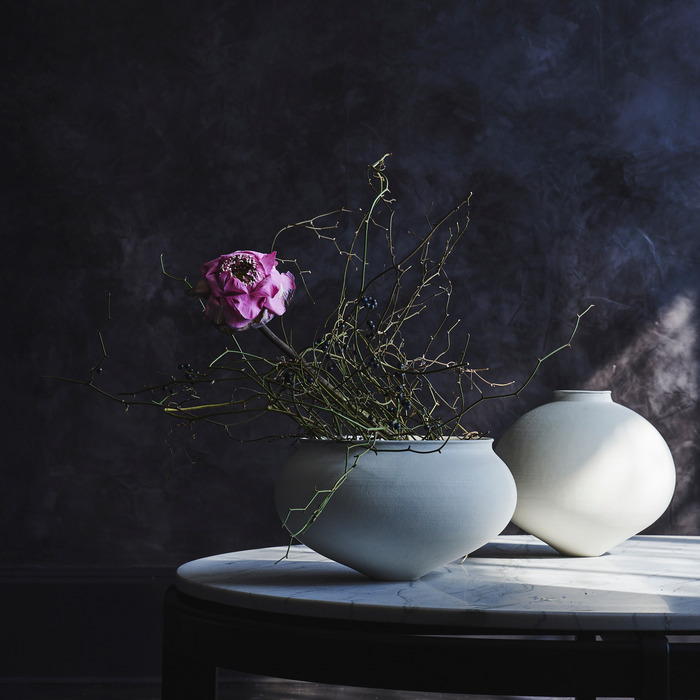 Kenta Anzai Ceramic Show.
Photo: Adrian Gaut
Here's a roundup of the latest sales, interior-design events, and industry affairs in New York this week.
In Conversation With David Netto
Business of Home's "Dialogues of Design" returns this Thursday with David Netto of David Netto Design at the New York School of Interior Design (170 E. 70th St.). Netto will be interviewed by BOH columnist Dennis Scully. Individual tickets for the event are available for $60 online.
Kenta Anzai Ceramic Show
Starting Thursday, November 21, through Tuesday, December 3, Japanese ceramic artist Kenta Anzai's first U.S. exhibition will be on display at the Roman and Williams Guild (53 Howard St.). The exhibit will feature over 50 of the artist's new black-and-white ceramic pieces, a riff on traditional Japanese ceramic practices. The exhibition will be on display Mondays through Sundays from 10 a.m. to 7 p.m.
The Art Students League Female Exhibit
Through December 1, the Art Students League of New York (215 W. 57th St.) will be hosting Postwar Women, a special exhibition honoring work from a group of decorated female alumni, who were active between the years of 1945 and 1965 (including the likes of Louise Bourgeois and Helen Frankenthaler). The exhibit is free to the public.