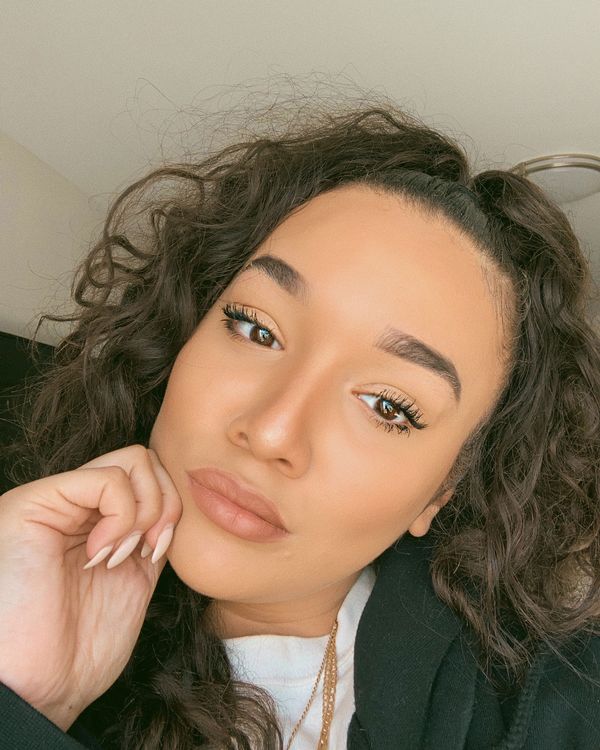 Photo: Courtesy of Raven B. Varona
Want more skin care? Join our Facebook Group, the Beauty of It All.
If you want a lesson on tweeting your dreams into existence, turn to Raven B. Varona. The photographer once wrote on Twitter that she wished she was shooting Beyoncé and Jay-Z's On the Run tour. Four years later, she found herself shooting On the Run II as part of a team of four.
Varona was there to capture all the best scenes, including quiet times backstage and intimate moments between Jay-Z and Queen Bey. Her work was later recognized with an iHeartRadio nomination for Best Tour Photographer.
To withstand the hustle and stress of 48 tour dates, Varona edited her skin-care routine down to her tried-and-true products. "It's hard for me to have a routine in anything I do. I try to keep my skin care as consistent as possible," she says. "I try to have little travel sizes of everything. The worst thing is having to use the super-dry soap bar from a hotel." Below, the pre-cleanse she relies on to break down her look, her favorite $12 cleanser, and the "holy grail" products in her routine.
"This is very new in my regimen. I received the product about a month ago, and everyone I know that has tried the brand said they love this product. I don't always double cleanse, but I like to do it when I have a full face of makeup on. This is a really good way to begin to break it down. The texture is oily, but it's thin and feels light on the face."
"This face wash is my favorite for many reasons. I love the tingling sensation I get when I use it. It makes my skin feel clean, and it always gives me an energy boost in the morning. It's a thick gel texture that smells a little citrus-y. And I also feel like I get the most for the price point."
"My Ole Henriksen products have become the holy grail to my skin regimen. My introduction to the products came from wanting to try something new at Sephora one day. I loved the packaging and had heard good things. Friends that have used it told me it did wonders for their skin. All over my Instagram feed, I had seen people raving about the banana eye cream.
"I especially love the night invigorating gel. It's definitely my favorite. When I put it on at night, it feels like it's giving me a face-lift. I feel my skin tighten. Before I really started to focus on my skin-care regimen, I never really cared about a nightly routine. I figured if I just washed and moisturized in the morning I would be fine. But as I've gotten older, I've realized how important it is to have one. It keeps you looking young, and the magic happens when you are asleep and your face is resting. When I started using it, I realized I would wake up looking more hydrated with minimal under-eye puff. My dark spots lightened. It cleared up congestion on my cheeks and chin."
"The serum is light. I use it occasionally at night. It sinks into the skin nicely and adds hydration, and it has no significant scent."
"Because these products have retinol, I don't use them in the daytime when I know I may be exposed to the sun. I also don't use a large amount at night. The cream is a little on the heavier side and feels like a cold cream. Personally, I think it smells like lavender. So far, no side effects of retinol that I've noticed."
If you buy something through our links, New York may earn an affiliate commission.