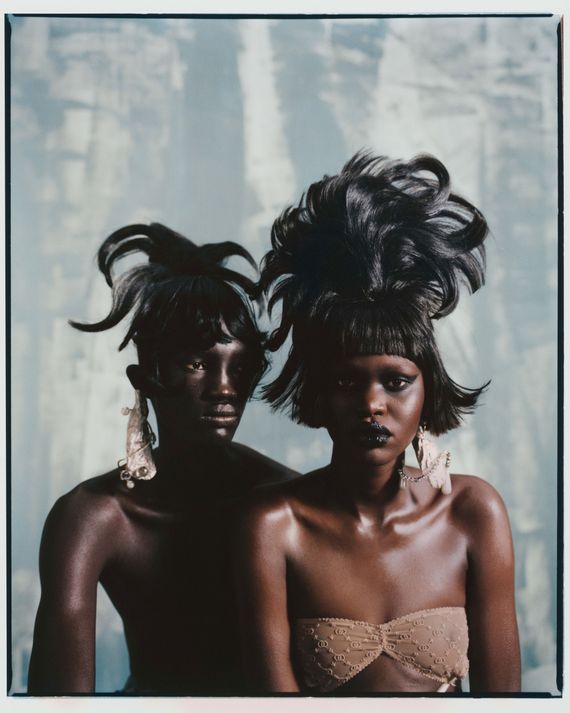 On Jok:
Gucci
GG
Embroidered Tulle Lingerie Set,
available at select Gucci stores and at gucci.com.
Luar
Earring,
available at luar.world
.
On Manase:
Luar
Earring,
available at luar.world
.
Photo: Campbell Addy
My favorite thing about Black hair is its duality, its versatility," says hairstylist Issac Poleon. Some artists create with stone, clay, marble, or mounds of ice. Poleon loves wigs, extensions, and bundles of hair: "The way that you can mold it and sculpt it in all the facets of hairstyling. It's resilient and fragile and coarse and beautiful and multi-textured."
The London-based stylist has become known for his inventive braid halos, transcendent Afros, and gravity-defying beehives, among other styles, which have been featured on magazine covers, in a Fenty campaign, and in an FKA Twigs music video.
Poleon originally fell into the profession for practical reasons. "I needed to make some money," he says, laughing. He was 17 and pursuing dancing, which wasn't paying the bills. When he was introduced to a hairstylist who encouraged him, he went for it. "I'd never really been opposed to anything at that age," he says.
He now has his own salon, which will be open to the public in April, and a growing list of credits that spotlight his tributes to the versatility of Black hair.
Like many artists, Poleon has a muse — a specific slice of nostalgia that has yet to be resurrected in the way bike shorts and JNCO jeans have. "The '90s and early 2000s were really an influential time for me creatively as a hairstylist," he says. "The '90s had an essence of hairstyling that doesn't really exist today outside of referencing the period. That was when hair had a certain type of polished finish and an opulence to it, this special approach and execution."
Poleon also likes to draw inspiration from his teenage years in South London, where he had many friends of African heritage and used to hang with the "fab girls." "There were a lot of experimental styles in school. Everything was always a moment, something that you did to inspire and liberate," he recalls. "I think a lot of my inspiration comes from that era simply because it was more fearless, almost avant-garde — a lot of updos, partings, details, kinky curls, mixed textures. What I do now is definitely homage to that era."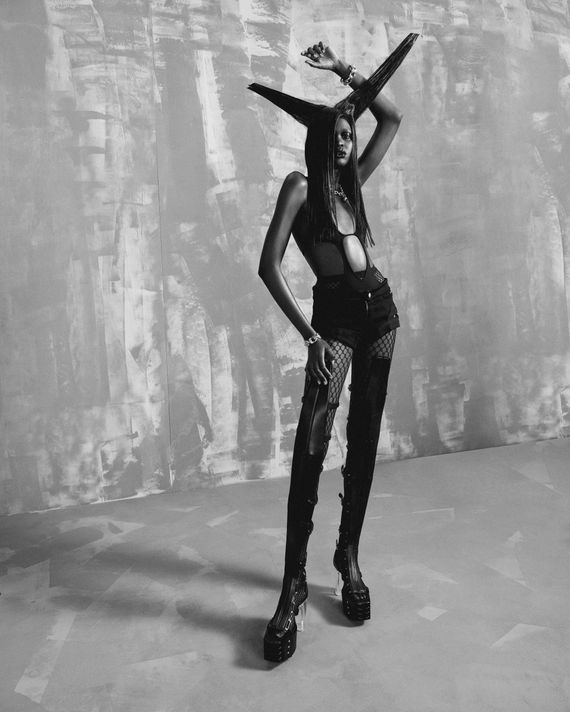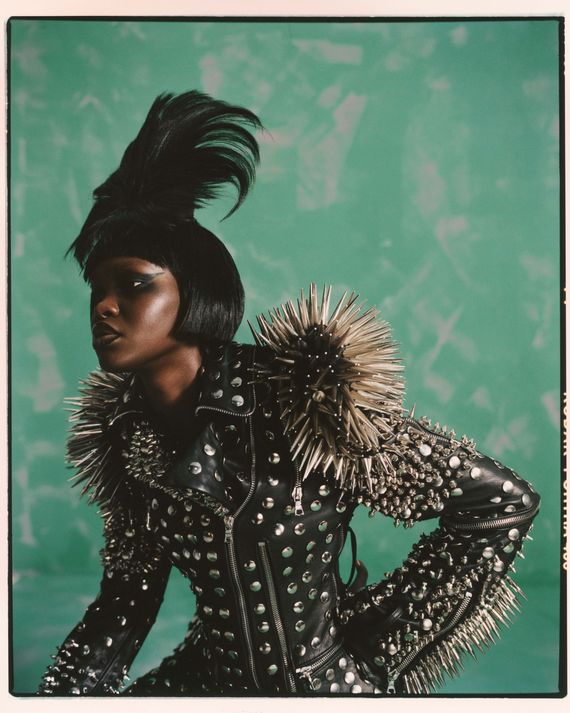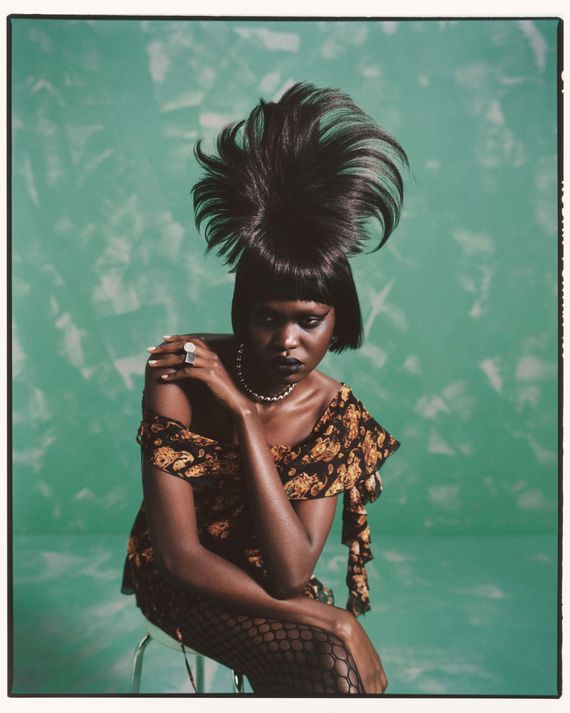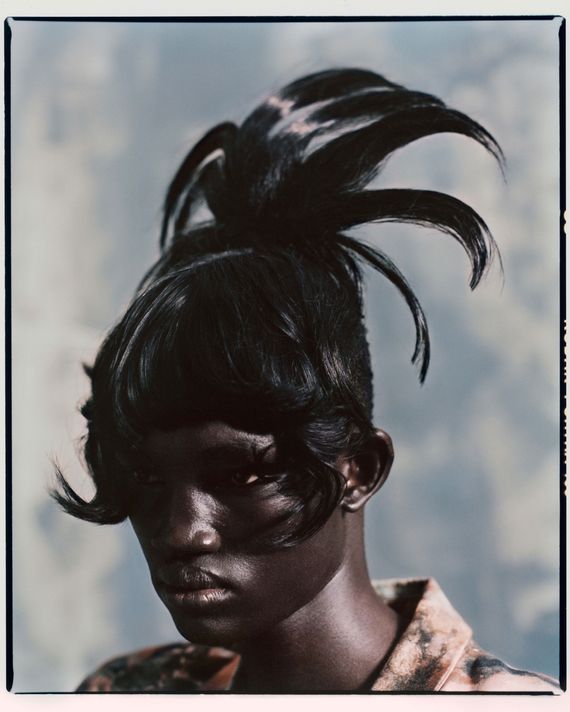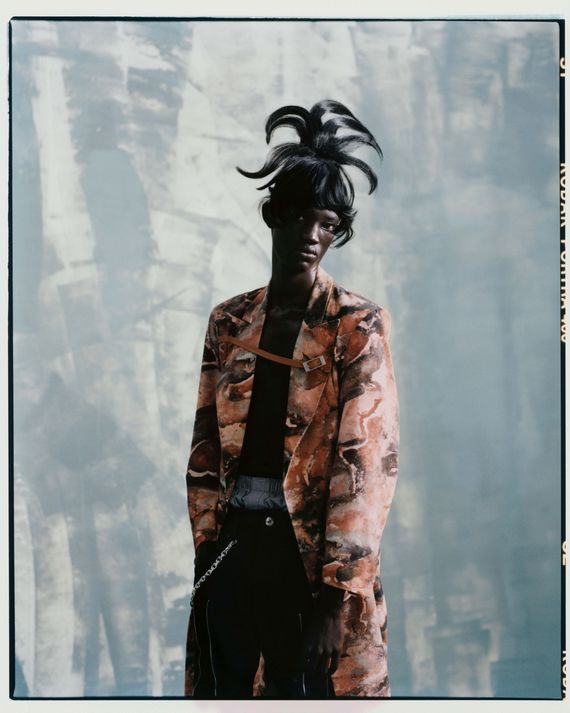 More From 2022 spring fashion issue
See All