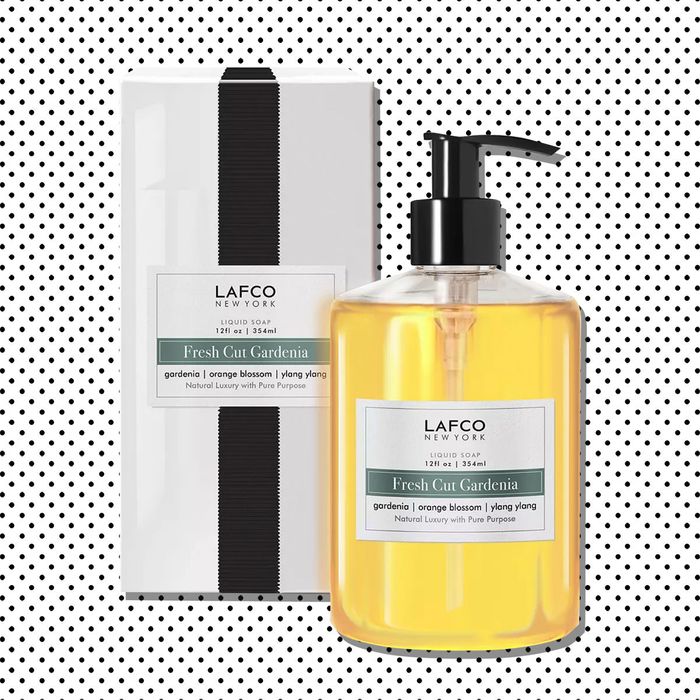 Photo: Courtesy of the vendor
I always apply too much foundation. As a beauty editor, you'd think I would know better, but nope. After I pat it in and smush it around, my hands are left with a coat of beige that I need to wash off. What this means is that my morning beauty routine involves hand soap, and I've found that Lafco Fresh Cut Gardenia Liquid Soap is one of the best.
For one thing, it smells amazing, like a garden lined with gardenia bushes in full bloom. Every morning, I put my soaped hands under the spout and mix them with water, and when that scent hits my nose, I smile. It's also nondrying. The formula is made with cold-pressed olive oil for moisture, and wheat proteins that help retain that hydration after I've rinsed and toweled off.
The only downside to my hand-cleansing ritual is the telltale smear of residual foundation that lingers atop the soap's black pump. Sometimes I'm more mindful and push down with the backside of my hand, but usually I forget. But maybe it's really an upside, since the grossness is likely what has deterred my husband from using it. He's not really a gardenia guy, anyway.
If you buy something through our links, New York may earn an affiliate commission.