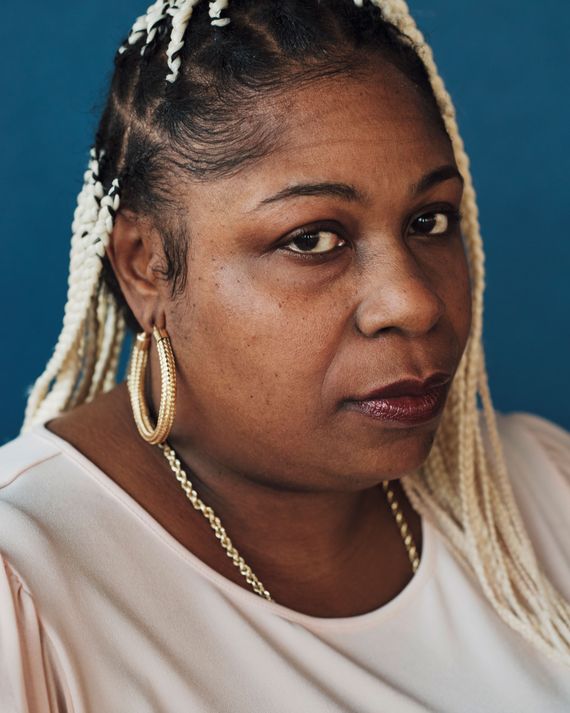 Photo: Rahim Fortune for New York Magazine/
In her memoir, Coming of Age in Mississippi, Anne Moody describes her experience at the 1963 March on Washington. It is not the glorious image to which we have become accustomed. "I sat on the grass and listened to the speakers, to discover we had 'dreamers' instead of leaders leading us," she writes. She was a 23-year-old activist in the Black Belt at the time. "Just about every one of them stood up there dreaming. Martin Luther King went on and on talking about his dream. I sat there thinking that in Canton, Mississippi, we never had time to sleep, much less dream."
Like Moody, Samaria Rice is not inclined to speak in pious ways about a national movement for Black lives. She too is sharp-tongued, if somewhat more profane. Over two hours one May afternoon — elegantly coiffed with swooping bangs, maroon lipstick, and a silk dress — she told me the story of how she had been cast into the center of the movement at the most tragic moment of her life.
Rice, who is 44, says she spent most of her childhood living on the streets in Cleveland, Ohio, after she was put out by her father when she was 12 years old. "I didn't have no mother or father to guide me," she says. She was homeless and relied on small-time hustling, she adds, mostly petty theft. "I come from a very hard-knock life, a rough life." Without the protection of parents, she found herself having frequent interactions with law enforcement — eventually pleading guilty to assault and going to jail for dealing marijuana. But even then, she didn't harbor ill will toward the police. Officers sometimes spoke nastily to her, sure, but Rice — like most Black folks — saw them simply as an agency to be carefully navigated in order to stay alive and afloat.
She had her first child, a daughter named Tasheona, when she was 18 years old; three years later came her son, Tavon, and another daughter, Tajai, two years after that. Her youngest, Tamir, was born at a difficult time in Rice's life, during a volatile and violent relationship with his father. "I was a product of my environment," she says. "You might need something for your kids and take it. I was on assistance. I didn't really have a job. I lived in the streets. I hung around a lot of gangsters and hustlers. But I wanted something different for my children." Eventually, her three older children were placed in the custody of family members. She gave birth to Tamir while living in a shelter.
"Tamir was very attached to me," she says. "We were very, very close. All he really knew was his mom. I had a bad pregnancy with him. I was coming out of a domestic-violence relationship … I was just getting back on my feet when I had him. I was able to obtain an apartment and a job and establish myself and get all my kids back. Sometimes the hospital don't tell you — nobody tells you — just 'cause you had your child don't mean it's yours. You have to go to court and file a motion to get legal custody of your own child, the one that you birthed."
Once she had completed the court-mandated interventions to get her children back, Rice worked to create better circumstances for them. After successfully navigating the system, she became a parent advocate for Children and Family Services and was asked to train other parents to do so. She got her children into a predominantly white, and therefore better-resourced, school that would provide more services and opportunities. In her neighborhood, she was known as someone who kept an eye on her kids. She had to know where they were at all times, she says. "I been through a lot in my life. Juvenile, foster care, group homes, living in the streets, living with my man, to back homeless again," she says. It's clear she wanted to write a different story for her children.
On November 22, 2014, that new life was upended. Her 12-year-old son, Tamir, was playing with a toy gun, as so many boys do, at the Cudell Recreation Center across the street from their home. Someone reported Tamir to the police, though Rice reminds me that the caller had said the gun "was probably fake" and the person playing with it was a juvenile. Immediately upon arriving at the scene, Officer Timothy Loehmann shot at Tamir twice, without warning, while his patrol car was still rolling. The world saw the video of the sixth-grader, a child, shot dead. The police report noted that the cops were looking for a "guy with a pistol" who was menacing the neighborhood.
"I do not know how I'm able to get out of my bed every day," Rice tells me.
We have grown clinical in our repetition of how all these incidents of police killings take place. The evidence is stated and lined up, the protests happen, the failure to prosecute or to convict is expected. But the way Rice describes the day her son was killed brings a fresh horror. She was sitting on the couch watching television. When the family was alerted that Tamir had been shot, her eldest jumped up and ran to the center. When Rice arrived, she says, "my 14-year-old daughter was screaming in the back of a police car and then they had my 16-year-old surrounded by eight police officers. And they told me to calm down or they was gon' put me in the back of the police car," she continues. "And they also gave me an ultimatum to stay at the scene of the crime or go with my 12-year-old son in the ambulance." One child had been shot; the other two were under the control of the people who shot him. As a mother charged with protecting all three, she was at a terrible crossroads. She had to leave two behind to ride up front in the passenger seat of the ambulance, knowing Tamir was in the back surrounded by the people who had killed him.
As the world responded in outrage, Rice grieved. What began as a makeshift memorial in Cudell Commons Park, filled with teddy bears, candles, and flowers, grew to frequent protests in Cleveland and in cities across the country. The national media chronicled this atrocity and the egregious failures of the Cleveland Police Department — that Loehmann had been declared unfit for duty in another Ohio city owing to emotional instability, that Cleveland police hadn't reviewed his file when he was hired, and that neither officer at the scene performed first aid on Tamir in the minutes after he was shot — and Rice was drowning in her grief.
By then, the Black Lives Matter movement had already blossomed. There was the formal, national Black Lives Matter Global Network Foundation, which had formed following the killing of another boy, Trayvon Martin, two years before, and the spontaneous protests that popped up across the country in response to a series of videos of police officers killing unarmed African Americans. Rice had been aware of all this but hadn't gotten involved until her child was killed. Like many family members of those killed by police, she was naïve about how to navigate the sudden attention being trained on her in the midst of such emotional pain. "A lot of us parents don't know what to say or how we should be acting," she tells me. "There is a certain way you have to go in front of the media to let them know that you want justice for your baby."
In those early weeks after Tamir's death, various organizers offered Rice guidance. She describes her relationship with her first two attorneys (the original one was a local litigator; the second was famous movement attorney Ben Crump) and how anxious she was about saying the wrong thing. "You can see I look like a deer in headlights," she says of early interviews. She was angry, but she had been told she wasn't supposed to show her rage. She felt constrained and underinformed, and she didn't want the organizers and lawyers to "handle everything." She wanted to be involved in strategy, court filings, and decision-making.
Not every parent of a slain child shares this desire, Rice acknowledges. But she felt her intelligence was being insulted. At times, she lashed out; at other times, she retreated. "You can lose your mind in a situation like this," she tells me. "Especially with my son being global." Often, she worried about her other children and the families across the country who belong to a club no one wants to join: the surviving families of "police-involved killings." She was frustrated that, while many people surrounded her, she didn't know whom to trust or how to protect Tamir's story. She asked people, including some artists and organizers, to stop using his face without permission. In a sense, Rice wanted to maintain her authority over both her own voice and her son's legacy. To an extent, this was never possible. Although Tamir was her child, when we saw his sweet face emblazoned across our televisions, he became everyone's.
Eventually, Rice would take issue with the national leaders in the movement for Black Lives — from Black Lives Matter to Crump, the Reverend Al Sharpton, and the controversial activist Shaun King — as self-serving in the ways they dealt with her and with other families of people killed by police officers. Rather than helping family members develop a public voice, she says, many of the prominent organizers have become the only voices. "They should not be standing on the front line like this was they child," she says. "You supposed to be uplifting the family, the community, teaching us how to love on each other, not bickering and fighting about who gon' get the next case or who gon' be on TV next. It's a mess."
Rice's frustration throughout our conversation was palpable. She became particularly animated as she described those who make a living "hustling Black death." From where she sits, she sees "book deals, movie deals." Cocking her head to the side, as if speaking directly to her adversaries, she adds, "What was you doing?" She pointed to one example from March of this year, when the rapper Lil Baby performed his song "The Bigger Picture" at the Grammy Awards. The performance included a reenactment of a police officer shooting a Black man, and Tamika Mallory, one of the leading organizers of the 2017 Women's March and a lifelong affiliate of Sharpton's National Action Network, delivered a spoken-word address about the nation's "state of emergency" as part of the performance. Rice responded forcefully in a series of Facebook posts: "I'm tired of you black lives matters (Tamika Mallory and crew) bitches that's riding theses family back and yall ambulance chasing Attorneys (Ben Crump) (Lee Merrick) too yall have fuck up our fight and yall can kiss my ass too … Yall might ass well be junior pigs cops."
Later, Rice, along with another mother whose son was killed by the police, issued a more formal statement (even when we spoke, Rice code-switched constantly; she is both deeply engaged and sometimes overflowing with emotion), in which she criticized those same activists and others, including Patrisse Cullors of Black Lives Matter; Melina Abdullah, a leader of the organization's Los Angeles chapter; and King:
Families of those who are killed by the police — and whose loved ones' deaths spark mass movements — continue to navigate political misrepresentation, battle zones of police repression, homelessness, and poverty, while Black "leadership" that has not been selected by the masses flourishes through celebrity status. These families must be provided the resources to sustain themselves, their families, and their work dedicated to building community infrastructure … Stop celebrity activism; stop corporate investments that support lobbyists for this norm; put an end to the political-economy's parasitism on Black death and poverty.
The charge understandably offended those who faced it, and Mallory, King, and Abdullah all defended themselves publicly in one way or another. During a podcast recording in March, Mallory addressed the controversy by saying, "I would never be so disrespectful as to speak about her child or to have a campaign that addresses her child or uses her child's name to uplift any cause." Abdullah didn't mention Rice by name, but on Instagram shortly after she said, "I'm not going home just cause somebody said 'go home' … I will not do that." Cullors and Crump did not respond to requests for comment.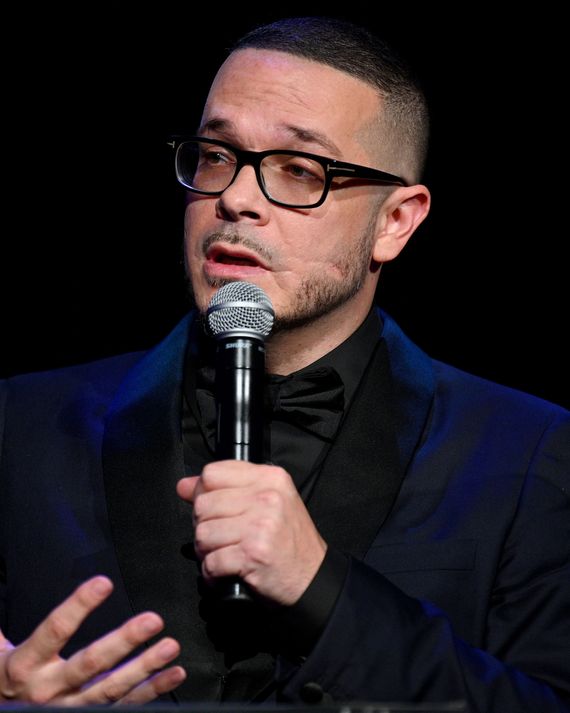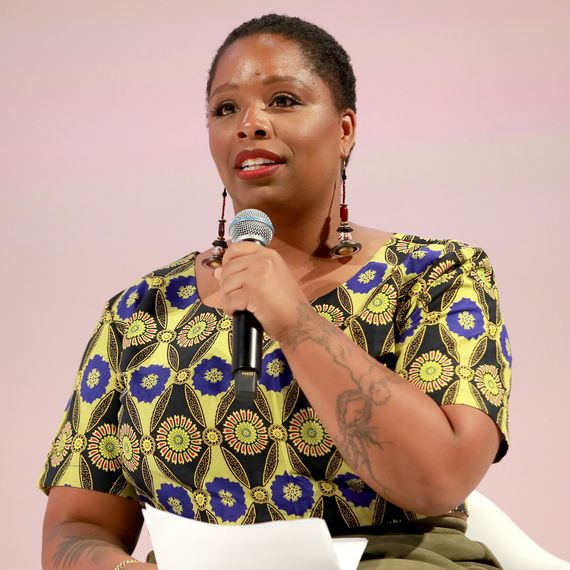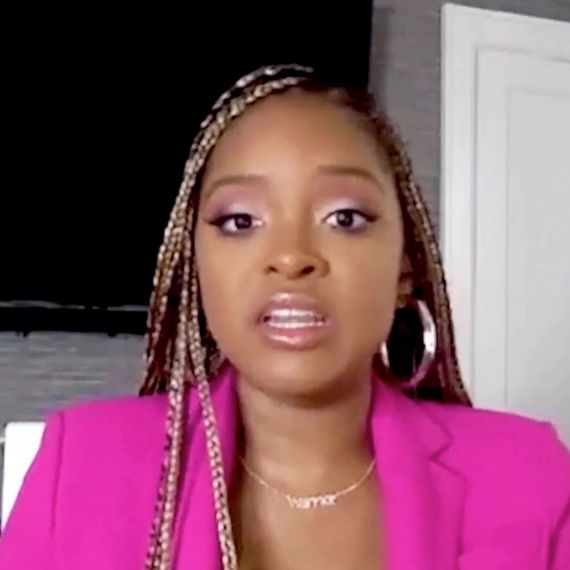 Anyone depicted as a savior eventually falls. Money overwhelms and distorts. King, in particular, is seen by many as a grifter and has been accused multiple times of fund-raising on behalf of the victims of police violence without permission or the disbursement of funds. (King denies this.) Cullors was recently called out by ten local Black Lives Matter groups for not paying out to local chapters the $90 million-plus the national organization received in donations in 2020. DeRay Mckesson, once the single most prominent face of the movement, is criticized by organizers for having politics that are too mainstream, as evidenced by his co-founding of the police-reform organization #CampaignZero. This fundamental tension undergirds all social movements and has for generations. Organizers need to solicit attention to bring people to their causes, but popular culture can't help but fixate on the spectacle of charismatic leaders, rather than the larger landscape of political organizing. The belief that there must be a single leader or leading group pits organizers against one another. Likewise, this system often mutes those who do the most direct service work in favor of those with a national platform. Of Mallory, Rice says, "I heard her say this is a job. Who hired you? Who sent you? Are you showing up as an activist or an entertainer?"
I have found myself wondering, even anguished, about this very question. I, too, have been called upon to offer insight about "the moment" and the movement. There are market exchanges happening; people are making money because news agencies, publishers, and civic and professional organizations need interpreters of this moment. We are expected to be Black, eloquent, and knowledgeable enough to enlighten their general white audiences. Little of the money circulating within this movement ends up with the families of the victims of police killings. The vast majority goes to a professional class of spokespeople: organizers, writers, and academics. And the killings continue. So whether we deliberately hustle Black death or not, it is without question a nefarious hustle. The evidence of this can be found in how much stays the same. We are still hashtagging names seven years after Tamir's death, nine years after Trayvon Martin's, one year after George Floyd's. And there are literally thousands of names we will likely never learn.
According to Rice, "All of the families should be getting therapy, and all of them should be getting the tools to speak for themselves, not have people speak for them." She asked Black Lives Matter to stop using Tamir's name, yet he kept coming up in its various satellite groups. This, she believed, was a way to hustle her son's death for the organization's gain.
"I ain't never talked to Shaun King a day in my life," Rice goes on to say. "Shaun King raised all that money [for Tamir] and sent me a $60,000 check." The money was put into Tamir's estate. It made her sick to think that a stranger had used her son's name without her consent. "I ain't know Shaun King from a hole in the wall." (When asked for a response, King said, "I have never, once in my life, raised funds for a single family without being asked to do so.")
These public figures have a right to object to how she criticized them. Where some have overstepped is in diminishing her perspective because she is not a polished, professional activist. Activists and organizers reject the concept of the "perfect victim" and the idea that someone's struggles with addiction or brushes with the law ought to justify their killing. But the demand for perfect mothers hasn't ceased. The mother figure in American culture, especially in Black communities, is expected to be self-effacing, long-suffering, enduring. To be good and dutiful mothers of the movement, they have been expected by the civil-rights Establishment to behave in ways that suppress the emotional turmoil that every mother of a murdered child experiences. Rice has no interest in playing that part.
I asked Rice what she thought ought to be done now to course correct. "I think they can make things right with the community and try to show the community that they are working and not just talking … you got these corporate people listening to you like you doing the work, and you not doing the work if you not in these streets."
Rice also believes the Chauvin verdict was an important step. "We haven't seen a conviction since the Walter Scott case," she says, her voice rising. "And they better give him a real sentence — 25 years!" She is currently seeking to have Tamir's case reopened. (This too places her at odds with some corners of the movement, as police abolition has grown in popularity.) Rice says a conviction would offer her family some healing. "My kids and I can have some bit of peace, peace of mind," she says. "My son's human rights were violated. Just like George Floyd as well as lots of other families. And that's what America needs to make right, the human-rights aspect of this. The whole thing needs to be dismantled. Or they could split the country up and put us on half."
Rice believes in the radical transformation of society but also in the protection of Black and brown communities in the meantime. For her, the necessary response to police killings doesn't end with responses to law enforcement and prisons. "Why don't we have a people's government or a Black government?" she says, ideas reminiscent of those proposed by Black radicals in the 1970s. My mother, herself an organizer since the '70s, has often made the same point to me: that communities have to lobby to resist unjust power and also build themselves up. Rice talks both about the violence of policing and how the streets as she knew them, full of hustlers, gangsters, and pimps, "will eat your kids alive."
Rice and I cussed and discussed. We laughed and said prayers in call and response. Talking to Rice was a conversation of a sort that I usually have only with other Black mothers — about how to ensure the best outcomes for our children, their trajectories and their spirits, in a hostile world. Consider how Floyd called for his late mother as he was dying; how Daunte Wright called his mother upon being pulled over, right before he was killed; how Kenneth Walker, Breonna Taylor's boyfriend, called his mother before dialing 911. "Mama" in Black life, in many ways, revolves around the protective, ever-present maternal force — no matter how vulnerable our mothers may be, they are the ones who know how to care for us the way we need.
In telling the story of her life, Rice ignores the pressure to be respectable and the prospect that she may be judged harshly. She is transparent about the impact of Tamir's loss on her children as well as herself. They struggle with depression. But they push forward, and she leads them. "I'm just trying to build up the legacy of the Rices," she says. "It's important that they know I haven't given up. I can't give up. I have three kids looking at me. I got grandbabies depending on me. Ain't no giving up to me.
"I'm a founder of the Tamir Rice Foundation and the Tamir Rice Afrocentric Cultural Center, where we have free after-school programming," she continues. Rice was awarded $5.5 million in a civil suit filed against the City of Cleveland. The payout was not immediate, however, and not all of it went to her. With the settlement money she has received, she invested in the foundation. "I bought a whole building, and I'm just trying to get it renovated to put the children and the staff in there." The center offers classes in civics, Black history, and economics and runs wellness programs. "You gotta plant the seed when they young," Rice says; she thinks of her work as following a Montessori model of "letting kids develop their skills, and we support and invest in them."
Rice is studying for her GED and a real-estate license. Her life is busy. When I ask how she's able to do it, she replies that it's through the grace of God. It also seems clear to me that she refuses to allow Tamir's death to have been in vain. "He had a lot of gifts," she says. "He was shooting threes at 12. He was a great artist. He could make up beats." He swam, biked, played soccer, and drummed. He sounded to me like my own sons, now 15 and 17. Tamir was 12 for only five months. "Who knows what he could have been?"
Although she answers calls from other families of those who have been killed and tries to offer a willing ear and guidance when she can, she doesn't speak for them. She acknowledges that the families are fractured, that she and the other mothers are not a monolith. That Taylor's mother, Tamika Palmer, has defended Mallory against Rice's criticism.
Rice speaks delicately when talking about her relationships with the other mothers. "Each case is unique," she says. She doesn't name even those she speaks to regularly. Her sensitivity is twofold: She doesn't want to overstep, and she knows the reality of their suffering. "Some of these families lose it." She describes how tragedy can divide kin, how sometimes family members take the opportunity to exploit their relatives. When I ask about her own support system, she says, "It's very small. I got a lot of support from around the world, but I gotta be careful about who I let around me and in my space." She returns to her depression. "The mind is very delicate. It can be weak. You have to make sure you care for yourself."
I thought of Moody again and a passage in her memoir where she describes her anguish after yet another Mississippi murder. She writes, "His death brought back memories of all the other killings, beatings, and abuses inflicted upon Negroes by whites. I lay in bed for two days … I thought of waging a war in protest against the killings all by myself, if no one else would help. I wanted to take my savings, buy a machine gun, and walk down the main street in Centreville, cutting down every white person I saw. Then, realizing that I didn't have it in me to kill, I slowly began to escape within myself again." Rice never mentions any murderous fantasies, but I recognize in her the righteous rage and sadness, the insides of movement suffering.
What we often remember of the 20th-century civil-rights movement are moments of mass mobilization like the March on Washington or Dr. King and John Lewis leading a group of organizers and community members who had been beaten on the Edmund Pettus Bridge on the journey from Selma to the Montgomery March. But the same old tensions existed in that realm as well. We have lost a great deal of history by relying upon a neat consensus narrative of nonviolent resistance and direct progress toward federal legislation. If we're not careful, we run the risk of letting that become the story of today as well.
Moody wasn't the only person skeptical of that celebrity-filled day in Washington, especially after the bombing of the 16th Street Baptist church in Birmingham that followed a few weeks later. As Moody predicted, the star-studded event didn't stop the violence. Today, annually, politicians descend on Selma, Alabama, to commemorate 1965's Bloody Sunday by walking over the Edmund Pettus Bridge. The media often covers the event without a discussion of the conflict between the SNCC's organizing strategy and the SCLC's mobilization strategy in that city, or the extreme poverty and lack of social services that still affect Selma's Black community. When King came to my birthplace of Birmingham, Alabama, local organizers made clear to him that he would not displace Fred Shuttlesworth, a Birmingham community leader who was fiery and confrontational in comparison. People describe the fundamental tension as one between King and Malcolm X but not the varying politics of Black revolutionary socialists, those who believed in armed self-defense and those who believed in nonviolence as a theology, often in the same organizations. We may increasingly talk about the organizer Ella Baker's legacy but too rarely discuss her skepticism of charismatic leadership. (Interestingly, Black Lives Matter is the group that has introduced her notion of having a "leader-full" movement to a new generation.)
Recently, politicians have reached out to Rice. As she puts it, "I'm coming straight out the hood, hanging around gangsters, players, and pimps and hoes. Now, I'm talking to people in the White House and Congress." Several elected officials have assured her that they will support her efforts to seek justice for Tamir. It's too soon to know whether Rice will get the remedy she seeks, and whether, if she does, it will change the tide. What I do know, however, is that the search is a refusal of bitterness.
"I'm working," she tells me, "because I'm a servant of the people. I'm a servant of God."