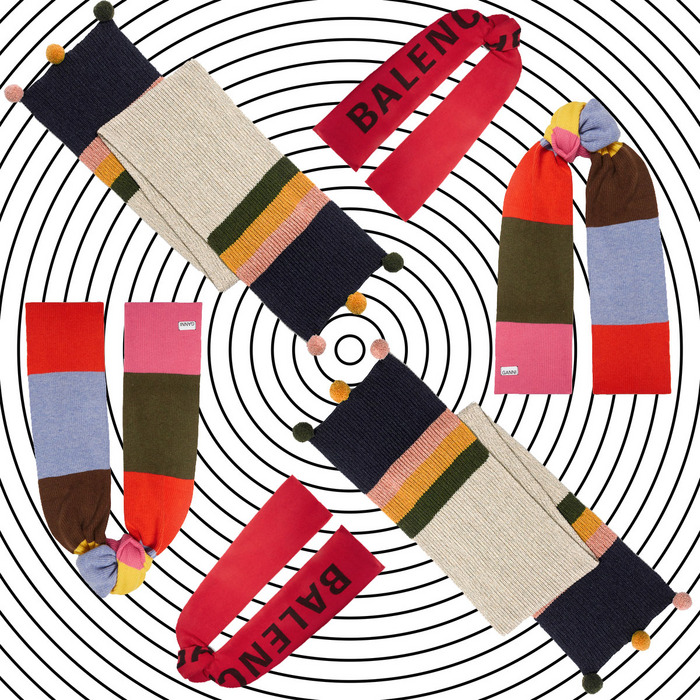 Photo: Courtesy of the vendors
Even if you're not Lenny Kravitz, you should probably own at least one scarf. Out of all the winter accessories, it's the one that makes it easiest to show off your personality while staying warm and cozy. Below, we've rounded up 16 good options for every personal style. From a colorful dip-dyed Loewe scarf to an affordable faux fur from Mango, here are the best scarves in stores now. Scroll down to shop all of our favorites.
An Essential Black Scarf
For the Person Who Can't Sit Still
If You Love Your Puffer
A Creamy Cashmere Scarf
Everlane Cashmere Scarf
Wear this on top of an all-beige outfit, like foam on top of a cappuccino. You'll look so expensive.
If You Drink Green Juice Daily
ASOS Supersoft Long Woven Scarf with Tassels
If you haven't heard, we're all dressing like celery juice this winter.
If You Dabble in Being a Hypebeast
For the Millennial Pink Addict
Acne Studios Canada fringed mélange wool scarf
Consider this the classic black scarf's contemporary equal. Millennial pink has been everywhere the past couple years and refuses to go away.
A Sentimental-Feeling Scarf
A Scarf With Pockets
If You Love Tie-Dye
If You Love Tie-Dye (and Are on a Budget)
When You Need Another Layer
If You Love Matisse
If You Aren't Afraid of Color
Ganni Striped Wool-Blend Scarf
A Faux-Fur Scarf
For the Logomania Lover
If you buy something through our links, New York may earn an affiliate commission.