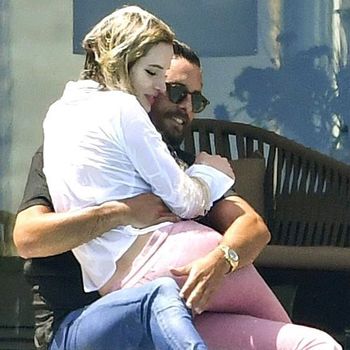 Scott and Bella.
Photo: ALMA/BACKGRID
We're so sorry to do this to you, but only one week after 33-year-old man Scott Disick was spotted on a dinner date with 19-year-old Bella Thorne, there are now a bunch of pictures of the pair being very "handsy" in Cannes.
Disick and the former Disney Channel star were (alarmingly) first seen out together last week having dinner at Catch LA in West Hollywood, before stopping by a bar and a club, and then leaving together in Disick's car. We had hoped that maybe they were just differently-aged friends, but then the pair was pictured together catching a flight at Los Angeles International Airport on Monday. And now, Disick and Thorne were photographed cuddling and groping each other in Cannes, which seems to confirm that they are, in fact, more than just differently-aged friends.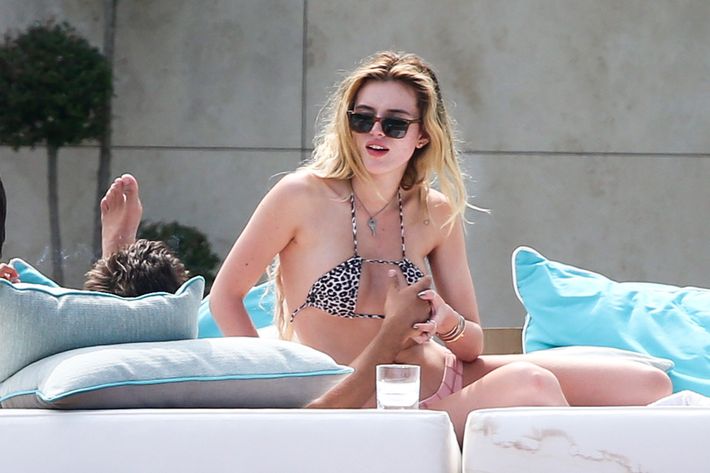 Totally coincidentally and not at all intentionally on Disick's part, his ex Kourtney Kardashian is also in Cannes with her similarly much-younger new boyfriend, Younes Bendjima.