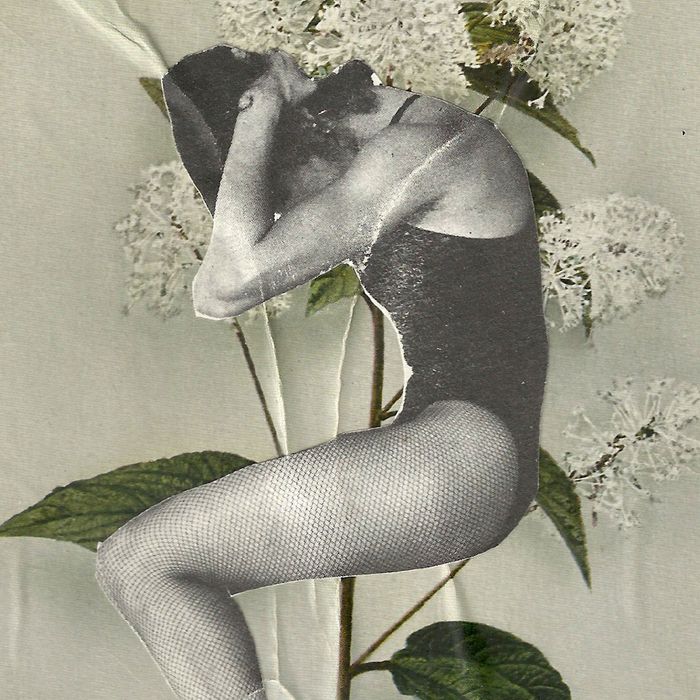 This week, a buyer compares an ex-boyfriend to her current one: 31, straight, Downtown Brooklyn.
DAY ONE
8 a.m. It's the morning after a sleepover at my new sort-of boyfriend's place. I'm not sure if we're officially boyfriend-girlfriend, but it's been about two months and we seem to just be hanging out with each other. He's around whenever I want to hang, and totally open to meeting my friends and family. So far, everything about Ben has been a pleasant surprise.
8:30 a.m. He even makes really good coffee! I go from his bedroom to his kitchen and he's there with coffee made and buttered toast on the table. He's just so kind and thoughtful. Which brings me to my one hesitation about Ben … Sometimes I worry I'm not excited enough by him.
9:45 a.m. I get to work. I am a buyer at a beautiful home and design store in Soho. It's a terrific job that affords me great travel around the world. It's stressful at times, but not this week.
12:30 p.m. So many good lunch options in Soho. I decide on a veggie burger at ByChloe — super-expensive but also super-satisfying. I reread a text from Ben: He wants to see a band play tonight. I hate hearing bands play, but what's sweet about this is that I can tell he Googled "cool things to do in NYC tonight." That's endearing.
8:30 p.m. I got out of seeing the band, so instead we're grabbing a pizza in the West Village. I love pizza. I can easily eat four pieces, but I keep it to two since I know we'll be getting naked soon.
9:30 p.m. We are sharing a bottle of wine and cuddling on the couch. Very standard new-couple, cutesy stuff. We start watching Dead to Me on Netflix and Ben falls asleep. He's really out! I think it's cute. It also allows me to sneak out and sleep at my own apartment, which I prefer.
DAY TWO
10 a.m. Ben texts that he's so sorry he fell asleep and that his run really knocked him out. (He runs like five miles a day, usually right after work.) But it's all good with me. But … should it be?
12:30 p.m. Ben and I met online. And the thing is, I'd like to continue to dabble online at times — like right now, as I eat Indian food alone at lunchtime. But I'm also scared he'll see me shopping around, which would mean he's shopping around (though I think I'd be okay with that?). Mental note to ask him where we stand in terms of exclusivity.
My last real relationship was with Drew. He broke my heart after three years together when he said he had fallen in love with someone at work. He was a resident, and she was one of the nurses. This happened a year ago, when I turned 30. It killed me. It still kills me. Sometimes at work I look at his Instagram page and try to analyze it. Is he with the nurse? Is he missing me? The few times I've reached out he was very cold, so I don't want to put myself through that. I noticed recently he erased any sign of me on his Instagram page — even posts where I had commented really loving things. It's all really painful. I think of him every day, usually several times a day. I also dream about him all the time.
7 p.m. I take a yoga class at my gym. Not the best, but it's something.
9 p.m. I'm happily watching more of Dead to Me on my couch, in my studio apartment. Ben wanted to hang out, but I told him I need a "me night."
DAY THREE
9:30 a.m. We have a work function for Ben's office tonight. He works at an HBO type of place on the corporate side. They have a big event for one of their new shows tonight. My plan is to sneak out of work to buy something to wear.
10:30 a.m. At Bloomingdale's. Everything is so expensive and I'm not sure being Ben's date is worth it, to be honest. He really is so adorable and kind, though! There's just something missing for me. (This is what goes on in my brain all day.)
5:30 p.m. Leave work a little early to go home, blow-dry my hair, and choose an outfit. I ended up buying two dresses from Maje and Sandro at Bloomingdale's. I'll keep one, return the other. I ultimately go with a black dress that's tight in all the right places but also long and demure. I love getting dressed up.
7 p.m. I meet Ben at a bar near the event to have a drink before it starts. He looks extremely handsome in his suit. We are a beautiful couple, if I do say so myself. He loves my dress and can't keep his hands off me. I like this side of him: frisky, horny.
11 p.m. The event was really fun. We drank tons of Champagne. I like his colleagues, they're cool and they really respect Ben. Now we're at his place and about to have sex …
11:30 p.m. We had sex. He's always very tender. It's always slow and nice. I can come easily, so I always orgasm, but I can't say it's from his moves, which are pretty green. But still, it is decent sex. And now I'm ready to fall asleep, hard.
DAY FOUR
9 a.m. I feel like shit. Why must today be a big work day? All I want to do is sleep.
2 p.m. Work was tedious. I had to present a bunch of new products to the owner of the shop, who is nice but intense. She had a lot of questions. I was not my best self. Get me home to bed!
6 p.m. I pick up cartons upon cartons of Chinese food on my way home. This will be today's one and only highlight.
7:30 p.m. I'm stuffed. I shower. I put on the world's most comfortable pajamas and crawl onto my couch with the clicker. I made it through the day …
8:30 p.m. I make sure to text Ben back before I fall asleep. I can tell he's anxious about whether or not I had a good time last night, so I tell him, "It was an amazing night. Thank you, you're the best," with sexy-lip emoji. That should do it.
DAY FIVE
9:30 a.m. I'm happy the week is almost over. When Drew and I were together, we would go away most weekends. I was always dying to be with him. Like, panting for him. With Ben, it couldn't be more opposite. I feel Zen. I wouldn't call it "blah"; it's more like calm.
Or maybe it is blah. See, this is my dilemma.
10:30 a.m. My mom comes to work to say hi (my parents live in Park Slope). She's a shopper with great taste, so everyone loves a visit from her. My mom and dad are still married, but they live very different lives. They sleep in separate bedrooms and have completely different hobbies and friends. She always assures me that it "works" for them, but I much prefer what I had with Drew … a relationship that was fueled by love and desire and the need for togetherness. I know many people would say those are the super-heated relationships that never work out, but oh, they feel so good.
1 p.m. Ben wants to hang tonight. I have a few birthday-party-drinks things to go to, so I suggest we party-hop. I could use some more friends' opinions on him.
6:30 p.m. Ben arrives at the first post-work-drinks gathering and looks dashing in his work suit. I'm always attracted to him when he walks in a room. He is super-polite to everyone he meets, asks a lot of questions, seems interested and present. Still, I'm a little paranoid about what my friends are thinking about him.
9:30 p.m. Few more parties, few more drinks. Ben makes a great impression. I like being his girl tonight.
10:45 p.m. We're back at his place (the location is just closer to everything, as he's in the West Village and I'm in Downtown Brooklyn). Tonight he's drunk, and we fuck in his kitchen against the counter, which is always hot. It's the best sex we've had yet, but still … I don't know. I just don't know. Am I not that into him? He's so great!
DAY SIX
10 a.m. Slept late! Yes!
11:30 a.m. We have a heavenly brunch at a place known for their pastrami hash. It's so freakin' good.
1 p.m. I'm home at my place, and now I'm feeling sort of sad. The Ben thing … it's not making me particularly joyful. I'm missing Drew or a Drew-like relationship all the time. Maybe I need some therapy. Or maybe I need to break up with Ben.
3:30 p.m. After a long phone call with my best friend (she lives in L.A.), I've decided to talk to Ben about dialing things back. Not ending things, just taking a few steps back. Maybe then I'll actually miss and crave him?
5:30 p.m. I text Ben that I'm going to hang out at home tonight reading and stuff, but can we have brunch tomorrow morning? He responds, "Of course!" Poor guy has no idea what's coming.
8 p.m. I masturbate to memories of Drew and me having sex in his car, which we would do all the time because we literally couldn't even wait to get home to our beds. It was super-cramped and uncomfortable but still, so hot.
DAY SEVEN
8 a.m. I wake up very nervous about confronting Ben. What I don't want to do is hurt him or scare him, because I know how much he likes me and this is not exactly a "breakup," which is what it might feel like if I'm not thoughtful and sensitive.
11 a.m. Ben comes to Brooklyn and we sit at the bar of a trendy brunch spot. We get mimosas. I can't handle the small talk so I get right into things. I tell him that it's moving a little fast for me, and while I want to keep seeing him, I was hoping we could just slow down a little. It comes out better than I thought it would.
11:15 a.m. Ben is really cool about everything I'm saying. He's not defensive. He's really mature. He basically tells me that he really likes me, he's in it for the long run, and he's happy to move at whatever speed I'm comfortable with. There's nothing pathetic about his response, and in fact it really turns me on. I like his confidence about it all, that he's such a straight shooter.  
12:30 p.m. We go back to my apartment and decide to redecorate a little more. I want to move my bed around and change some artwork. I have a few little projects that he helps me with, and we have a really nice afternoon.
4:30 p.m. Ben says he's going to head home now. He's following my lead, which I appreciate, but it also makes me nervous. He's always around to hang with me … now he wants to go? Have I pushed him away? I try not to contradict myself and tell him that sounds like a great idea. We hug (no sex or making out all day) good-bye.
7 p.m. It's a weird, quiet night. I'm not sure if Ben is rethinking things with me. And I'm not sure if that's what I secretly hoped would happen. I feel contemplative and moody and confused. But I also feel liberated. I do know I want a powerful love, like what I had with Drew, but I also see the beauty in a calm love like I could potentially have with Ben. Is there a way to have both at the same time? I hope so.
Want to submit a sex diary? Email sexdiaries@nymag.com and tell us a little about yourself.