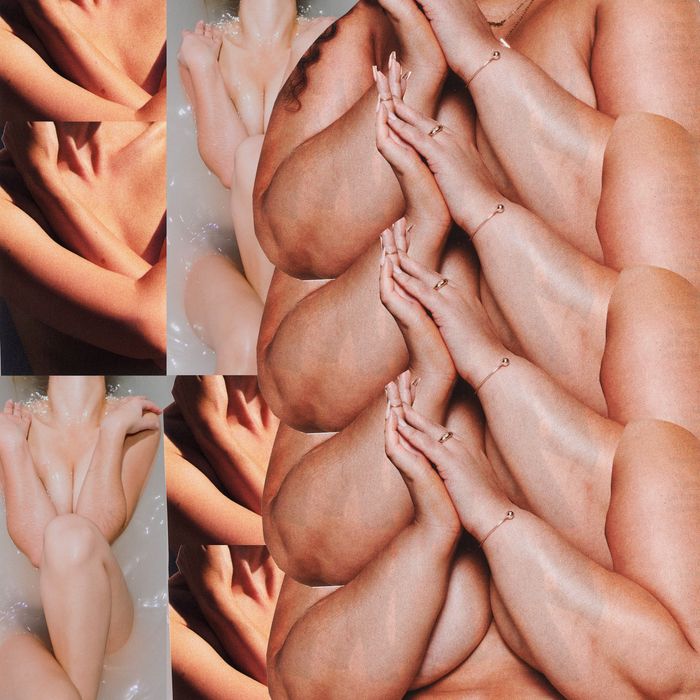 Illustration: by Marylu E. Herrera
New York Magazine's Sex Diaries series asks anonymous city dwellers to record a week in their sex lives — with comic, tragic, often sexy, and always revealing results. The column, which began in 2007, is the basis of a new docuseries on HBO.
This week, a scientist has a string of dates, both with and without his wife: 55, married, New Mexico. 
DAY ONE
5 a.m. I'm up early thinking about life, even though I'm on vacation with my wife in Texas. Today is our last day before coming home. I'm increasingly eager to reconnect with my partners and lovers (and I know she must be too).
6 a.m. One of my partners, Kara, has been going through a breakup with a couple whose own relationship is a toxic shit show. I spend an hour talking to her about it, even though it's early (we're in different time zones right now).
10:30 a.m. My wife, Ann, and I visit a town in Oklahoma to see my old family home. I haven't been there for almost 50 years. No one appears to be at home when I get to the house. It is largely the same, no big renovations, and the trees are big now. We head to the hotel to check in.
4:30 p.m. We are at the hotel relaxing before dinner. Ann says, "Wanna fuck?" This is spontaneous and unexpected, and a lovely way to end the day. She says, "I'm the first lady you've fucked in this town!" It's true.
7 p.m. We grab dinner at the best place I can find in this little town. There is a sex store in the same strip mall. We go in, wondering if Oklahoma limits the inventory at all. It seems pretty normal and expected with a really helpful sales girl, even though we don't get anything.
DAY TWO
5 a.m. Head out to the hotel lobby to journal and wait for my wife to get up.
11:30 a.m. We make it to a town halfway home. My wife wants to pick up some yarn for her knitting and I find a lunch place.
3:45 p.m. Arrive home in Albuquerque. We unload and unpack the car.
5:30 p.m. I finally get to sit down and relax. I work on confirming all of my dates for the week ahead. We have dinner delivered.
7:00 p.m. We binged Andor on vacation and my wife needs to rewatch Rogue One after enjoying the series, so we settle in for a night of TV.
DAY THREE
4:48 a.m. I'm up early and ready to get back to work. Feeling recharged from vacation. I'm a scientist, but I'm still able to work fully remote.
Janice texts me back confirming our afternoon playdate. I exchange texts with my other girlfriends too who welcome me back and seem eager to see me.
7:35 a.m. I sit down at my desk and slog through my inbox; it goes faster than anticipated.
12 p.m. While I'm working, my wife has her first playdate. Bjorn comes over and they go to bed while I'm in a meeting. I have to turn up the volume to drown out Ann's moans. This turns me on, but I'm trying to focus on work too.
4 p.m. Janice arrives. I greet her and we head to the bedroom. Janice and I have been seeing each other for five years. I was one of her first lovers after she lost her life partner to a massive heart attack. Since I'm married, she wants to keep this casual. We have fantastic chemistry; I really like who she is, and she's smart as a whip.
She greets me with one of her delightfully sloppy blowjobs. I had introduced her to anal about a year and a half ago, and when she's feeling it, she loves it. Today is one of those days.
6 p.m. I make dinner and avoid the gym. I basically traded sex for exercise.
7 p.m. After dinner I get a really touching text from Kara. She had therapy today and realized some things; she says I'm the first man who's ever really been there for her. She's grateful and deeply touched. She's looking forward to our Friday date, and says she's eager to worship my cock.
9:30 p.m. Jenny cancels our date for tomorrow. She has MS, and her caregiver is gone for three weeks, so it's not as easy for her to leave her assisted-living facility.
I've been seeing Jenny for six years. She was the first really great FMF threesome my wife and I had. We fell for each other and became quite a trio. Over time she has become wheelchair bound, and moved out of her apartment. She is the girlfriend who is closest to family, but the sexual relationship has become harder to maintain. We make a plan a few weeks from now.
DAY FOUR
2:30 a.m. I wake up and realize I could possibly see Kara tonight instead of waiting until Friday. I text her to see if she's free.
5:30 a.m. She responds and is over the moon about having a date tonight. I will head over to her place in the late afternoon and then get dinner after. I am a big proponent of Dan Savage's "fuck first" mantra.
8 a.m. I am hit by all the domestic chores that have piled up during vacation.
10:30 a.m. Continue to flirt with Kara. Her excitement for our date is palpable.
12 p.m. Work is quiet so I head to the gym for a fast workout.
2 p.m. Dull work meeting. I am so ready to head over to Kara's.
3:30 p.m. I arrive at Kara's house and she immediately drops to her knees and begins the cock worship, as promised. We head to her room and start to fuck. Kara comes almost immediately and repeatedly. She has a sex blanket to protect the sheets and it is well worth it. We end up having sex for almost three hours and it is among the most intense play sessions we've ever had.
7 p.m. We find a good restaurant close to her house. We have a lovely dinner where she shares much more about her breakup with the couple and her bad experiences at play parties. I must admit it bothers me that the party hosts aren't more protective of single women. They are called unicorns and should be protected.
9:30 p.m. I get home and talk about some work stuff with my wife. Retirement can't come soon enough for her.
DAY FIVE
4:45 a.m. I'm up early thinking about today's date with Serenity.
10 a.m. Slogging through a morning work meeting.
2:55 p.m. Serenity shows up for our date. We strip and start kissing; I notice she's wearing the butt plug I got her for Christmas. I start to play with it while I go down on her, and then we have anal sex. She moans and absolutely loves it.
7:00 p.m. It's just me at home for dinner. I eat and ponder the events of the day.
DAY SIX
10 a.m. I get a text from a mutual friend about Serenity's birthday. It is a month away but we want to plan something for her. It's a big one, her 50th.
11 a.m. Talking to Kara. I'm going to see her for a playdate later in the day along with my wife and a guy named Jim. It's going to be the first threesome of the year. Basically we're going to have sex all afternoon.
1:45 p.m. Jim shows up for the threesome. We've probably done threesomes with Jim 25 to 30 times. It is just natural. My wife sees Jim one-on-one too. They have great chemistry. Jim and I work smoothly together and get my wife off. Kara arrives and my wife tags out, then Jim and I give Kara a threesome.
4 p.m. Jim needs to leave but he showers first.
5:30 p.m. All dressed now, Kara and I talk more about her breakup with the couple.
9 p.m. I work to set up my dates for next week. There's so much scheduling.
DAY SEVEN
6 a.m. Get a message on a dating app from a mysterious woman. I'm always looking for new possibilities.
7 a.m. My wife and I plan our day. We're finally putting Christmas decorations away.
9 a.m. I work on getting everything taken down and boxed up for storage.
10 a.m. Take a very long walk and set up a date with the woman from the app.
1 p.m. I head to the gym and then go to the grocery store.
3 p.m. I finally sit down to learn how to use the InstaPot.
8 p.m. Some sexy flirting on the apps but resign to put the phone down and get a good night's sleep.
Want to submit a sex diary? Email sexdiaries@nymag.com and tell us a little about yourself (and read our submission terms here.)