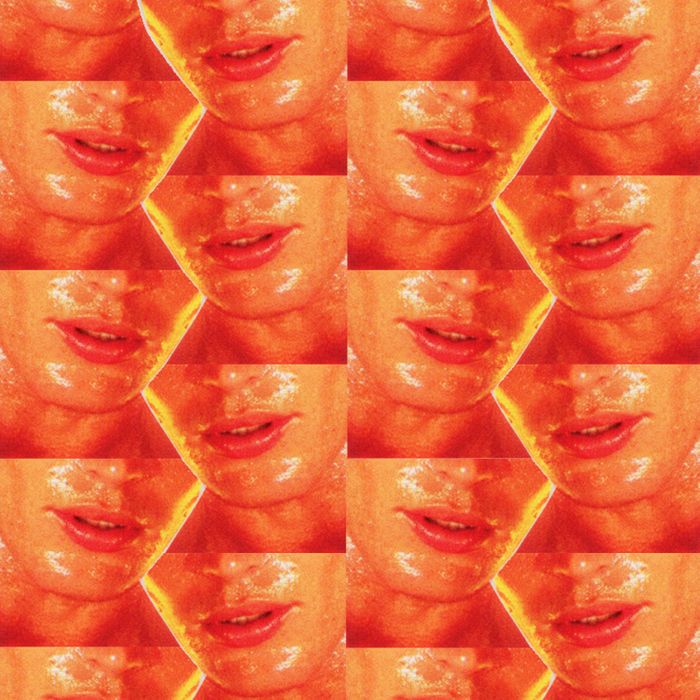 Photo-Illustration: by Marylu Herrera
New York Magazine's "Sex Diaries" series asks anonymous city dwellers to record a week in their sex lives — with comic, tragic, often sexy, and always revealing results. The column, which began in 2007, is the basis of a new docuseries on HBO.
This week, an English major fools around with a future roommate and catches a rash from a fling: 22, single, Chicago.
DAY ONE
9 a.m. I wake up to the sound of my roommates cooking breakfast, discussing their plans for the night. In college, it often feels like you live a double life. Sunday through Wednesday you repent for wrecking your body with drugs and alcohol by staying sober and staying in the library, but come Thursday, you're allowed to return to hedonism. And it's Thursday, thank God.
11 a.m. I text S to join my friends and me at a western-themed bar near campus. We've been consistently hooking up for a few months, but he's still just my "sneaky link" — i.e., someone I sneak out of my apartment to fuck at night without telling my roomates. A consistent booty call that never develops past the booty. But I've been thinking about moving things to the next stage.
We met at our campus art museum, where we both work as docents. The first time I met him, I couldn't help but think he looked like a Mapplethorpe photograph. Tall, angular, wearing a thin white tank and leather jacket with an embroidered cross across the back.
He responds and says "yes." The thought of walking through the bar doors with him by my side makes me smirk.
7 p.m. I start drinking earlier than my roommates. My mom texts me that if I want to work in entertainment next year, maybe I should consider joining Saturday Night Live. Bless her.
8:30 p.m. S texts: He's sorry but he's gotta bail — some smoke-screen excuse about an overdue essay. I hide my disappointment in another glass.
9 p.m. I text H, my soul sister — as in the only other nonbinary in our sea of cis friends. We're each other's consistent second strings when our primary hookups fall through. I tell them I'm in the mood to grind in a crowd of Midwesterners. They text me, "me 2, always." We're gonna live together in Brooklyn next year. I want to be Lena Dunham; H just wants to get out of Illinois.
11 p.m. H shows up to the bar in kitten heels and a denim tracksuit. We do poppers with an old lesbian couple, then make out outside after sharing a cig. But I make a point to take a separate Uber home — we can kiss, but I'm not messy enough to fuck my future roommate.
DAY TWO
9 a.m. Commute to my internship at a regional talent agency. There's a pervasive vibe of half-promises and exploitation.
11 a.m. Spend the afternoon fielding calls from stage moms on the rates their 14-month-olds will receive for a pharma commercial on postpartum depression.
5 p.m. On the train home, I text S, asking what he's up to tonight. No reply.
6 p.m. I start drinking almost immediately after I get home, and my passive-aggressive roommate asks if I had a hard day. I write in Notes for next week's therapy session: "early-onset alcoholism?"
8:30 p.m. H asks if I want to hit our favorite club, the only one in Chicago that's both affordable and makes you feel like you're not in Illinois. Ugh, thank God. I'm not drinking for no reason — I'm pregaming!
11 p.m. Uber to the club with H and a few friends. In the car, H shows me their new haircut; it's buzzed and light green. I can tell it's going to be a fun night.
1 a.m. Maybe it's the ket I bummed off a mutual friend in the bathroom, but I really want to have sex tonight. I pull my friend, L, aside and tell her to make sure I take an Uber home with her, not H.
1:30 a.m. H and I are making out in a corner. They're pulling my torso toward them in a motion that makes me feel like I am already in their bed, but right as they move their mouth to my ear to ask my place or theirs, my friend pulls me by the arm and lets me know that our ride is a minute away.
2:30 a.m. In the Uber home with my friend, I check my texts. Nothing from S. I shouldn't expect more. We've probably been consistently hooking up at least twice a week, but the relationship has never developed into romance. I would just go over to his apartment around ten or 11, sleep over, and come back to mine in the morning before class.
DAY THREE
8 a.m. Early shift at the museum. All the student docents are slouched in the auditorium to hear the talking points for the new exhibition going up.
S is sitting in front of me, next to this masc sophomore dance major named T who works with us. I don't say anything about him not texting me back. In these situations, my instinct is to retreat, to pretend I don't care, play aloof.
Nothing makes me more insecure than a younger guy who could beat me up like Dance Major. He's attractive in a way I don't want to acknowledge because then I will have to acknowledge how jealous I am watching S laugh at whatever joke he just leaned in to whisper in S's ear.
3 p.m. A text from S after our shift. I'm surprised; I had almost convinced myself he was balls deep in Dance Major, but, of course, I perk at his attention like a puppy.
He preempts what he's about to say by telling me, "so this is embarrassing …," but he has been avoiding me because he's had this rash around his mouth and it turned out to be impetigo and it's contagious for another day and he doesn't want to infect me. I respond, "that is embarrassing," and am relieved.
He asks if maybe I would wanna come over and just cuddle and watch a movie? Test our self control?
I send back a smiley face. Yes.
8 p.m. In his bed, I suggest Fox and His Friends. He sort of rolls his eyes as he turns over and says, "Sure." I feel this sharp pang of annoyance because I expected him to put up a fight against watching a German film from the '70s. I had a whole conversation planned out in which I'd tell him how I needed to conquer the queer canon before moving to New York because I'm more than just a Real Housewives zombie, after which he'd tell me I was good enough already and then we'd just end up watching the Real Housewives, which is what I wanted all along. But I think he just wanted to lie there and feel my dick against his ass for a few hours and not care about what was on the screen.
11:30 p.m. I write in the Notes app for my therapist, "do I secretly like sneaky link more than he likes me?"
DAY FOUR
9 a.m. I'm in bed reading a novel for my internship that's incredibly sexual, like a White Lotus smut story dressed up as romance.
2 p.m. As I walk to work after class, I see S walking out of the museum with T. I duck behind a wall so they don't catch me gawking.
3 p.m. Pacing the galleries, I try my best to tell myself I don't care. I shouldn't care; I'm not allowed to care. I start to write in Notes app, "sneaky links are pieces of meat!" An elderly woman peers over my shoulder to tell me I shouldn't be on my phone. I smile and put it away.
3:30 p.m. I walk down the hallway where he grabbed my shoulder two months ago, the cuff of his leather jacket pressing against my collar bone, and told me to come over to his place after our shift ended. He was so confident I almost melted.
5 p.m. I can't stop running through all the superior attributes a dance major has to me. Flexibility, muscle, power. A catalogue of choreo to pull from. Technique to those hip thrusts! I am a scrawny English major who can't even touch their toes!
6 p.m. Therapy. I explain how I saw S walking with T, and my therapist observes my impulse to, as she put it, "almost victimize myself for fun," and says that S can walk with T and still want me. And that maybe I like the idea of S wanting T more because of my kink for deceit. I say maybe I want to feel close to S so I can feel righteously hurt and, in some tortured way, turned on by the thought of him leaving me for someone else.
7:30 p.m. In the mirror, I notice a yellow crust covering the razor cut on my chin.
"His pillow case," my roommate says, rolling her eyes, as I puzzle over how bacteria works. She is premed. I am an idiot.
I text him, defeated, "so this is embarrassing…"
10 p.m. I watch Pink Flamingos alone and schedule an appointment at health services.
DAY FIVE
11 a.m. S asks to go for a walk.
1 p.m. On a park bench, he prefaces what he wants to say with, "Listen, I know I just gave you impetigo, but …" He doesn't want to see me anymore.
"End what?" I blurt out without thinking. "We were casually hooking up. You could have just ghosted me, which I actually would have preferred." That catches him off guard. I don't actually believe what I'm saying, but I flail defensively in the face of rejection. I think back to therapy yesterday. I can't believe I fucking manifested this!
He takes on a look of righteous indignation and says, "I would never do that." I roll my eyes. "I like you too much to do that." He's in his leather jacket; he looks like such a tool. I scratch my chin, and he says that I'm really not supposed to do that, that it'll spread, but I ignore him. I can't believe how childish I am acting, but I can't stop. I ask if it's because he's hooking up with the dance major from work.
"What? Um, no, and, you know, that's honestly, like, none of your business."
3 p.m. Write down in my Notes app, "funny story line for pathetic character: broken up with by a guy who just gave you impetigo."
6 p.m. At home, I notice a scab starting to form on my palm.
DAY SIX
10 a.m. Reading my novel. Take a break to masturbate to it.
3 p.m. I'm in a mood to bury S's rejection into someone else's body, but I'm still contagious for another two days, and I'm not desperate enough to be a superspreader.
8 p.m. I call H and ask if they would do something for me no questions asked. I want phone sex. They giggle and agree. That's what I love about them. I can't wait to move in together.
I ask them to call me "T" and himself "S." They tell me what he wants to do to me as I touch myself. I don't see why I couldn't have virtual sex with a future roommate.
DAY SEVEN
10 a.m. Wake up emotionally hungover. I'm back in the time of the week when my existence consists of studying, going to class, and microwaving Trader Joe's frozen meals. I have nothing to look forward to for the next few days and, now, no one to have sex with at night, which I'd come to rely on as a bright light on gray winter Wednesdays. I cope with this realization by smoking a cig outside my bedroom window.
2 p.m. Showering, I notice a scab on my penis.
4 p.m. I see two sophomores kissing outside the student center and smoke another cig.
5 p.m. Mom sends me a link: A 17-year-old has been tapped to direct an A24 film. I smoke another cig.
9 p.m. I start the original The Boys in the Band (1970) but turn on Real Housewives after 15 minutes and resist the urge to itch my crotch.
Want to submit a sex diary? Email sexdiaries@nymag.com and tell us a little about yourself (and read our submission terms here.)