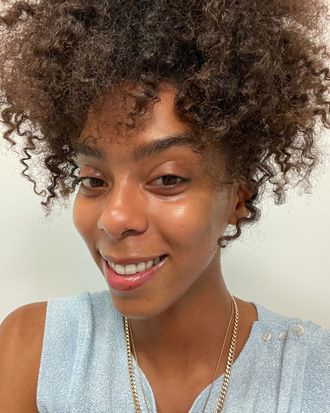 Photo: Courtesy of Briana King
Briana King loved skateboarding until an accident left her with mobility problems. The model sought solace in her local skate park, figuring she could still hang out there even if she couldn't participate. "The majority of my time there was spent yelling at my friends from the bench to move their hips, straighten their backs, and giving them other tips to help them improve their skating," she says. Word spread and people started seeking her out for advice. So as she recovered, King began organizing local meetups. These eventually turned into DisplayOnly, where she offers lessons to skaters around the world who identify as LGBTQ+, girls, or "nontraditional."
Now that she was spending more time outdoors, King had to reevaluate her relationship with skin care, and sunscreen in particular. "I went through a long phase of thinking that SPF was useless because I wouldn't get a sunburn," she says, which proved to be false when her skin started to burn and, eventually, peel and dry out. Of course, everyone recommended sunscreen, but, King admits, "I just wasn't ready to try it until I was ready to try it." Now, she says, her skin is better than ever: "No more peeling skin for me, and my fine lines have disappeared!"
The rest of her skin-care knowledge comes from the makeup artists she regularly works with on shoots and tours. "Too many times, I've had recommendations from people with the best skin and it does absolutely nothing for me, but makeup artists will be working on my skin for weeks at a time, so I trust their recommendations." Mimi Quiquine is one of her biggest influences. "When I'm on set with her, she massages every single oil into my face and always makes sure my skin is fully moisturized and relaxed before applying a single stroke of makeup." And Eliven Q was the first to put her on to Embryolisse Lait-Crème Concentré, which taught her the importance of a well-moisturized face.
King also deals with eczema, which tends to flare up around her mouth and nose. After keeping a food diary, she realized she could manage it by cutting out dairy and, "oddly, deli meat."
Read on for her skin-care essentials, including the $17 moisturizer that "saved" her skin, the sunscreen she calls a "life-changer," and the eye cream she has used for five years.
The Cleanser
The Moisturizer
The Eye Cream
The Face Oil
The Sunscreen
The Two-in-One Lip Balm and Mask