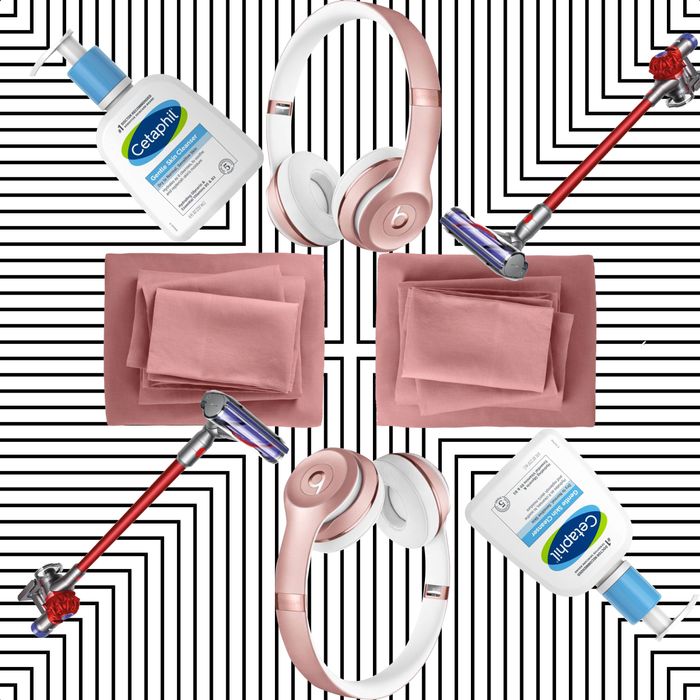 Photo-Illustration: by The Cut; Photos: Target
Target Deal Days is here! America's favorite store to mindlessly roam around and buy things is having three days of early Black Friday deals. The company's calling the sales period "Deal Days," and here's everything you need to know:
When is Target Deal Days 2022?
Today! And it lasts until October 8. During this time, anybody who wants to ball on a budget will be able to do so online or IRL because, unlike Prime Day, you don't need a membership.
Target Deal Days pro tip:
Target is offering its holiday price match to any purchases made until December 24. So if you see any products at the retailer cheaper on any other site, they qualify for a price adjustment. The more you know! (Okay, some exclusions apply — there are more details about the nitty-gritty on its site.)
Best Target Home Deals
As days get shorter and we spend more time indoors, it's time to check off your list all the home and lifestyle products that will make winter a bit more bearable. Kitchen appliances, bedding, and floor care from brands we love, including Dyson and Keurig, will be up to 40 percent off.
Best Target Beauty Deals
Target is offering a $5 Target gift card when you spend $25 on its beauty section. That might not seem like much, but it may be just the incentive you need to try out that viral TikTok product, restock your pimple patches, or simply stock up on your favorite drugstore cleanser.
Best Target Clothing Deals
Save up to 40 percent off all the basics during the Deals Day event. (Yes, that includes its most recent designer collection and Kahlana Barfield Brown's latest collaboration.)
Best Target Tech Deals
Tech gifts should be bought during major sales like this one, especially if you have a few products to cross off your list. From gaming consoles to wireless headphones, there's something majorly discounted for everyone.
For more from the Cut Shop team, follow us on Instagram and Twitter, where we share our best new finds, favorite styling tricks, and more.