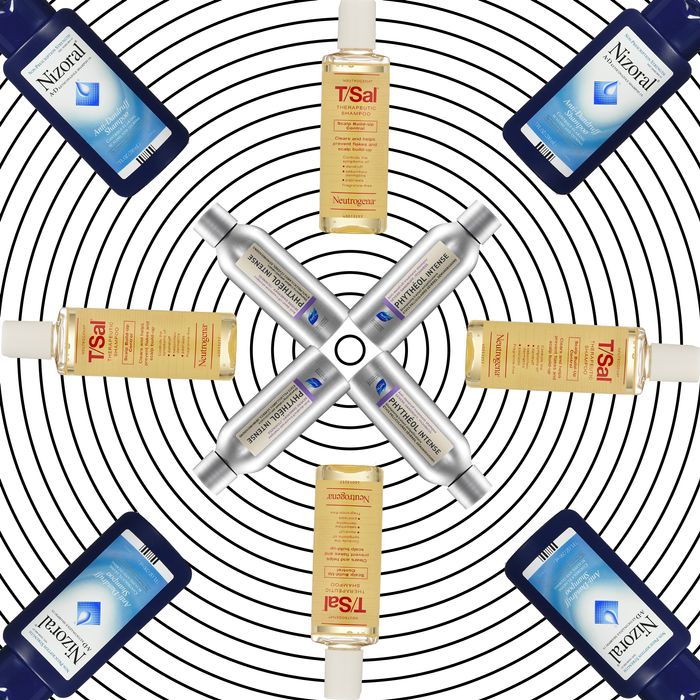 Photo: Courtesy of the Retailers
No one likes flakes, especially when they're on your head. A dandruff shampoo is the most effective solution, but there are a lot out there. And then there's the small matter of figuring out why your scalp is flaking at all. If your dandruff tends to occur seasonally, you might just have a dry scalp. Year-long flakes may indicate a skin condition, like psoriasis or seborrheic dermatitis, a kind of eczema. But you can find relief no matter why your scalp is flaking. Below, the best dandruff shampoos for every kind of hair (and every kind of dandruff).
For Extreme Dandruff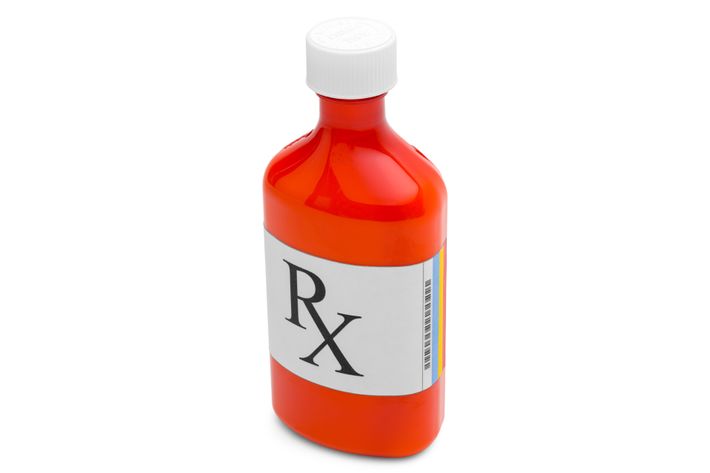 Head to the doctor for a scalp check if your dandruff is especially stubborn. You might have psoriasis or seborrheic dermatitis: two skin conditions that trigger flakes, and yet are unrelated to dry skin. If you are diagnosed with seborrheic dermatitis, your doctor might prescribe you a 2 percent ketoconazole shampoo. It's an anti-fungal treatment that restores balance to your scalp's natural fungal ecosystem. When using it, your flakes can vanish almost immediately, but the shampoo will be incredibly drying. Try alternating every other wash with a moisturizing shampoo to find some relief. —Ashley Weatherford, former beauty writer
The One for Sensitive Skin
Of course, the brand beloved by derms for its no-frills, sensitive skin care also offers sensitive scalp care. With 2 percent pyrithione zinc, an anti-fungal and anti-microbial used to treat dandruff, reviewers rave about how well the unscented shampoo cleared up dermatitis and dandruff without irritating their already sensitive skin. — Chinea Rodriguez, shopping writer
The Ecofriendly Option
If you're slowly replacing all the bottles in your shower, here's a plastic-free alternative. This kiwi-scented bar combats scalp issues with neem oil, an anti-fungal oil that contains nimbidin, an anti-inflammatory that helps with irritation. You'll also find Karanja oil, also often used to treat conditions like eczema with soothing anti-inflammatory and anti-fungal properties. Outside of the scent and rich lather, reviewers love how it volumizes and cleans even the finest hair without drying or weighing it down. — C.R.
The Co-Wash Option
Dandruff shampoos may not be the kindest on curly hair: For one, they can be very drying, which is why Amazon reviewers love this moisturizing co-wash so much. It contains the usual dandruff fighter, zinc pyrithione (one percent), and olive oil and tea tree oil are the other active ingredients. Along with a tingly scalp, care of the tea tree oil, reviewers report less flakes and no more dry, itchy scalp. It also has lots of slip for easy detangling and washing. — C.R.
The One Redditors Rave About
This is the over-the-counter version of a dandruff prescription shampoo. It's equipped with the same active ingredient — ketoconazole — but in a smaller dose. It's a big hit within the dandruff community on Reddit, although it is obviously not as effective as its prescription counterpart. It also has an innocuous, barely there scent. –A.W.
If You Love a Good Routine
This shampoo requires you to take on an intense, two-week hair regimen where you marinate and massage your dry scalp with the formula for five to seven minutes, two to three times a week. Even if you typically wash your hair only once a week, the extra shampooing isn't damaging or drying. Your flakes will be gone before you know it, and after that, you can switch to monthly washes with a maintenance shampoo in between. It's exhausting at first, but you'll be glad you held strong. –A.W.
If Your Hair Is Dyed
Color-treated hair costs a lot of money, so it makes sense that you'd rather not play a game of chance when it comes to finding the right shampoo. This one from Redken is formulated with pyrithione zinc, which treats dandruff without stripping your hair color. It's also convenient: you can apply the shampoo to your dry scalp and let it marinate before heading into the shower (or it works on a wet scalp, too). –A.W.
If Your Hair Is Very Dry or Fragile
Fighting flakes sounds like it'd be harsh on the scalp, but this effective formulation from the trichology experts at Philip Kingsley is gentle enough to be used daily. The anti-microbial piroctone olamine alleviates the scalp of flaking, itching, and buildup, while a hefty dose of aloe vera soothes and repairs the skin without drying our stripping hair in the process. –A.W.
The Invigorating One
If itching is the only sensation your scalp has been experiencing lately, get ready to change its life with this best-selling, reviving shampoo. The star ingredient, tea tree oil, is known for anti-fungal and anti-bacterial properties that keep scalps clean and balanced. This bottle also contains the "Tingle Complex:" a refreshing blend of tea tree oil, peppermint, and lavender, which gets irritated scalps to truly chill. —A.W.
The Best-Smelling Option
Instead of chemical exfoliants or ketoconazole, Philip B's Anti-Flake shampoo uses zinc and coal tar to fight dandruff. They work to normalize your scalp's natural oil production and slow down the rate at which scalp skin cells die and flake off. Philip B's shampoo is perfect if your dandruff situation is mild to moderate, and I can't get over how great it smells: like a hippie oil store. –A.W.
The Best In-Shower Experience
While most dandruff shampoos are at the very least a little bit drying, Sachajuan's is actually moisturizing. It makes hair feel soft and the bottle is actually pretty (and not an embarrassing medicinal-looking thing). The shampoo uses salicylic and lactic acid to remove flakes, and a few different oils in the mix help soothe your scalp. Though this isn't the most powerful dandruff fighter, using it is the most pleasant experience. –A.W.
If You Prefer Something More Natural
This exfoliating shampoo will give you peace of mind in the form of soothing, naturally derived oils like tingly peppermint oil, moisturizing castor and coconut oils, and charcoal to draw impurities from the scalp and hair follicle. It also leaves a delicious minty-fresh scent in case you need an extra reminder that your scalp is truly clean.–A.W.
If Your Hair Is Jealous of Your Skin's Skin Care
We've come a long way. It's now possible to buy dandruff shampoos in millennial pink, skin-care-level packaging. With Oribe's luxe formula, your scalp gets the treatment your face is used to with exfoliating salicylic acid that lifts flakes instead of sloughing them off. It also has vitamin C and caffeine to keep your scalp stimulated.–A.W.
If You're Overthinking It All
Dove's anti-dandruff shampoo is a well-rounded formula that's easy to find. It's formulated with dandruff-removing and -preventing pyrithione zinc (the same stuff in Head & Shoulders), but it's backed up with moisturizing coconut and shea butters to make sure your scalp (and surrounding hair) stay nourished during the medication process. –A.W.
The Itch-Relieving One
This shampoo is First Aid Beauty's first swing at hair-care products. The skin-care and makeup brand has always been keen on treating specific dermatological issues, so tackling dandruff is a natural next step. Formulated with one percent pyrithione zinc and vitamin E, the creamy shampoo removes flakes while soothing not only the scalp, but also the hair follicles. While I don't suffer from too much dandruff, I do have an extremely itchy scalp from wearing so many weaves, and this shampoo, along with its sister serum, has been a game changer for my scalp. —Asia Milia Ware, junior beauty and fashion writer
If You Prefer a Vegan Option
This shampoo will mentally teleport you to a spa with the calming aroma alone. The medicated cleanser is imbued with vegan ingredients that work to nourish the scalp while getting to the root of dandruff and irritation with an ingredient list that is free of sulfates, parabens, phthalates, and dyes. And it contains zinc pyrithione. —A.M.W.
This article was originally published January 19, 2018. It has been updated throughout. If you buy something through our links, New York may earn an affiliate commission.