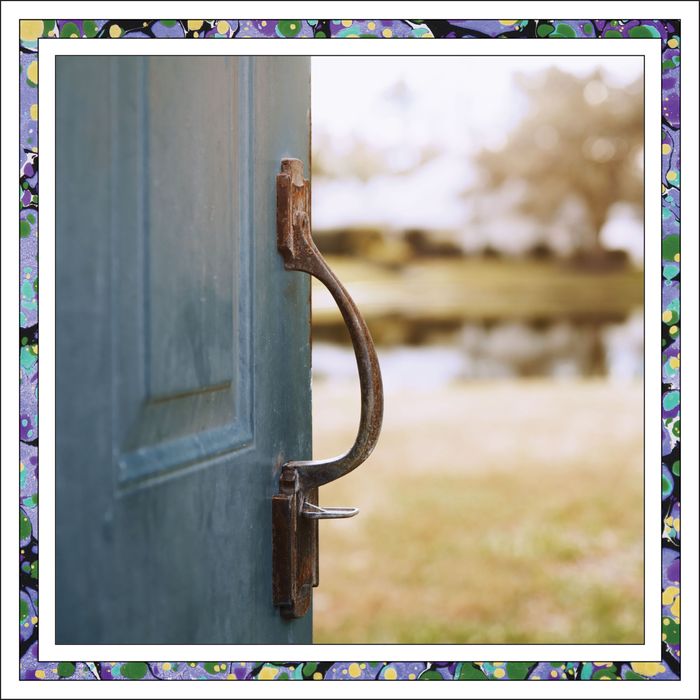 Photo-Illustration: by The Cut; Photos: Getty Images
Why are we so skeptical of the things right in front of us? "Turns Out It's Pretty Good" is a series that examines the path from resisting the well-known to wholeheartedly endorsing it.
Growing up, I was the kid at the sleepover who'd get freaked out and call my mom to come get me late at night. Why would I sleep on the floor of Lindsay Murphy's creepy unfinished basement when my cozy bed was waiting for me? A hermit type by nature, I can spend ghastly amounts of time at home when left to my own devices, and long before the pandemic was a word we heard every day, I did. It wasn't season or weather dependent. I just like to nest.
Fittingly, I was raised by outdoorsy people. While I enjoyed our family camping trips and nature walks, and these experiences no doubt added to my childhood, I wouldn't have volunteered to do them. When I could choose, I chose being alone, inside. Home has been my shelter, my office, my escape from the world, and my good, good friend. Sure, I love a window. In years past, I've enjoyed peeking out and watching what's going on, even if it's just squirrels running across fence tops like furry little acrobats.
This dreadful year has made me rethink my reclusive tendencies. My fellow homebodies are not in their element right now, because no one is. Of the many hard lessons the pandemic and its lockdowns hath wrought, my main takeaway is that a love of seclusion wholly depends on the contrast of having other things to do and places to be. For those of us not going into a physical workplace, especially those who've been laid off or put careers largely on hold to raise kids or care for loved ones, there is nowhere we need to go but exactly where we are, and this soporific sameness is akin to riding a carousel, forever. Even if you picked the prettiest painted pony, after a while, your butt starts to hurt and you'd like to get off and go eat a corndog.
We live beside a large condo development that's currently in the early stages of construction. There are three cranes visible from the west-facing windows of our apartment. One of my worries, and there are many, is that the strangeness of seeing this construction, in place of different people's faces and in-person interaction with peers her own age, will have long-term effects on my toddler's development. The cranes are cold, steel ladders that stretch up to the moon, which we can still see out in the early morning hours. She, of course, loves them (the cranes, the moon). She talks about them all the time, has named some of her toys after them, and wants to see them up close. And this is one of the reasons I go outside, every day, for no set amount of time, to tour the perimeter of a construction site.
I don't leave my house "for exercise," because sometimes my walks are under five minutes long, or to "get some fresh air," because I often walk along a polluted Toronto street choking on the exhaust of speeding cars that whiz by. Most days, even cold, snowy ones, forcing myself to walk down the steps and outside, even just to circle the block while my kid gleefully greets the neighborhood construction cranes and dogs, gives us a refreshing break from the tedium of indoor life. Errands count as outings, in fact, they've become events. I will put on mascara to go to the drug store, where I'll find myself staring at makeup for extended periods the way I used to stare at the ocean, basking in the wild freedom that has become a well executed L'Oreal display.
I don't think when I'm outside, apart from in the moment decisions like which way should I go or where the hell did my kid drop her mitten. I don't look at my phone, either. The other day, my daughter found a puddle on the sidewalk, gazed into it and said "Hi, baby" to her reflection. She knows it's her in there, but she doesn't get to see many other babies these days.
Still, there are days when I'm too lethargic to leave my house. I struggle with depression and anxiety and bad days can pummel me past my most introverted state to a place of sluggardly darkness. Not leaving your house because you love it is one thing; not leaving because you're stuck emotionally is another. Thankfully, my partner is there to take our kid for a walk while I blast a happy light at my face and play New York Times mini-crosswords until I feel both sadly accomplished and eerily perky.
Once I'm able to get outside again, I never regret it. I wave at my friendly neighbor who mysteriously burns trash in his backyard at night. I smile at strangers, while my daughter points and says "Mask!" to the good people wearing them. I get a hit of dopamine from the most banal of polite stranger interactions.
As the winter weather settles in, the process of going outside becomes a great dressing negotiation. Snow boots might be shunned for slippers. Mittens are often refused. The other day, I got my daughter all bundled up and she happily counted the steps as we descended. As soon as we got out to the sidewalk, her eyes filled with tears and she asked to go inside. I scooped her up and carried her back to the comfort of our home, because we'd already done it. We'd gone outside. And that's all we have to do.
More Turns Out It's Pretty Good
See All