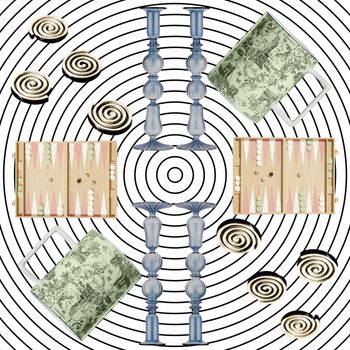 Photo-Illustration: by The Cut; Photos: Retailers
Summer-wedding season is in full swing, meaning it's time to get your gift ideas in order. As your summer social calendar is fills up with everything from intimate engagements to destination affairs, apart from outfits, you'll need unique gift ideas and lots of them. Giving is a reflection of who you are, but it's always important to consider the couple's wants and needs — whether you're thinking Tiffany & Co. luxe items or affordable surprises. As shopping editors who have way too many nuptials to attend this year, we know what works and what doesn't when it comes to wedding gifts. We've got you covered with 32 unique gift ideas and what they say about you.
You're playing it safe
Maybe you skimmed their registry for ideas but you still want to do gifting your way. These gifts are crowd pleasers that stay within the realm of reason.
Odds are they have fluffy bath and hand towels on their registry, but if you want to stray away from the standard beige and white, opt for these colorful, reversible, patterned towels that are way more fun.
You can never go wrong with frames, and for the most part, they're always on the registry. But if you don't want to be responsible for picking one out they may not like, let them choose how to preserve their special-day memories with a Framebridge gift card.
This cute set converts from checkers to chess, depending on their mood.
Candlesticks are always a classy choice and a great way to contribute to the couple's future dining aesthetic. These beautiful glass sticks come in a variety of colors and exude elegance. The couple will thank you at their next dinner party.
More practical than another set of wine glasses and prettier than a set of plastic cups.
You know the couple
If you know the ways they complement each other, choose a gift that reflects the couple's inside jokes, personalities, and hobbies.
If they're self-proclaimed chefs and spend a lot of time in the kitchen, they're going to need fresh salt for all of their cooking. This refillable salt box is made of a Japanese cypress called Hinoki, which allows the salt to "breathe" while keeping exterior odors out. Not to mention that it's a cute addition to any kitchen décor and comes in an array of colors.
If you want to splurge a bit on a couple you love, treat them to Tiffany's china. These pastel mugs featuring illustrations of New York landmarks are a beautiful (and potentially more useful) alternative to classic china plates. If the couple are big coffee drinkers, these mugs will become a prized possession.
Sure, a nice suitcase is a must-have for the newlywed traveler, but a good garment bag is also essential. Whether they're on a wedding world tour or getting ready for their tropical honeymoon, a versatile garment bag that can fit everything from suits and dresses to formalwear is extremely useful.
Do they have a thing for scatological humor (and excellent hygiene!)? Surprise them with an easy-to-install bidet for a gift that keeps on giving.
Know a duo who were too intimidated to hop on the sourdough-starter trend but still want to give it a shot? This kit provides everything they need for a cute couple's activity.
Listening to an audiobook with your loved one is a great way to pass the time during long car rides or a sweet alternative to binge-watching on a weeknight with a glass or two of wine.
You're the designated third wheel
There's knowing the couple, then there's being their third wheel throughout their relationship. This type of commitment requires an extra-special gift (maybe even one that you, too, can enjoy when you visit the lovebirds).
Since you're essentially an extension of the couple, they'll love you even if you present them with a trash can for a wedding gift. Interesting? No. Practical? Yes. They might not ask for it, but they'll certainly need it, and this one is sensor-operated, so they'll be very grateful.
If either (or both) of them have a green thumb, give them the gift of plant life with the AeroGarden Harvest. It's perfect for those who live in the city and don't have access to an outdoor garden. (Bonus points if you offer to tend to the AeroGarden when they're out of town.)
If they are puppy parents before all else, why not give them something that'll benefit their furry friend? This pet cam allows them to keep an eye on their precious pup when they're not home.
What's better than game night? Pizza night. Elevate their pizza-making skills with this sleek Ooni Karu oven. You're sure to be the first person they have over to try it out.
Household hygiene has been a key concern ever since the pandemic, but it may not be the first thing someone thinks about for their wedding registry. You can think for them by giving your favorite couple this Simplehuman Sensor Soap Dispenser.
They're plant parents so they'll appreciate a pretty place to store their favorites. They'll appreciate another plant so pair this with a gift card to The Sill.
Adopting an olive tree is too much? These infused olive oils for pastas, salads, pizzas, and dipping are one of many gifts you'll get to enjoy whenever you visit the newlyweds.
They're coffee and design snobs, gift them something that will satisfy both.
You're a plus-one
You don't want to show up empty-handed but you don't want to play it too safe. Keep scrolling for gifts are way more thoughtful than cash.
This exceptionally stylish brass vessel can be paired with their home scent of choice for a sensuous, dramatic alternative to a candle.
This piece from Giobagnara is a step up from your basic picture frame. It features a modern floating photo design, plus it doubles up as a decorative book end. It will no doubt add a level of sophistication to any living space while preserving their most special memories.
It doesn't get anymore practical than jewels for the bride. Pandora is affordable and has pieces that she'll cherish forever.
You're treating this like any other celebration
If you prefer practicality over sentiment — maybe you're not the romantic type or this is one of the many weddings on your calendar this summer — the list below is for you.
Make changing their name feel like a celebration with HitchSwitch, the site that makes the (usually tedious) process surprisingly fun and easy.
Their wedding will not be the last party they throw, so why not give them a monogrammed bowl for bubbly and wine?
Push the basic coasters aside, and try these modern metal coasters that are sure to add some flare and personality to any table.
When it's not used to pass cocktails and snacks, it's a chic accent piece for any living or dining space.
Make a camping couple's dream come true with the ultimate status cooler (yes, that's a thing).
Couples can customize this welcome mat for every guest and occasion. It's thoughtful and entertaining without feeling too cheesy.
You're projecting what you want to be gifted
Your wedding is just a few weeks or months away and they're on the guest list, too. These gifts are nice but they're strategic.
Much like the garment bag, a good toiletry kit is a travel item people always need — especially for long trips (a.k.a. honeymoons) that require full glam. When they need to fit all of their beloved makeup and skin-care products in one place in an organized fashion, you can't beat the fold-out, easily accessible layers of this Tumi cosmetics case.
A little bit silly but still useful, this color-blocked shower curtain is transparent — just right for adding an element of flirty fun to their morning routine.
Flatware, we all need it, most of it isn't this interesting or cool. Gift this.
Bar-cart gear that isn't boring, these amber-tinged glasses are the perfect addition to any décor.