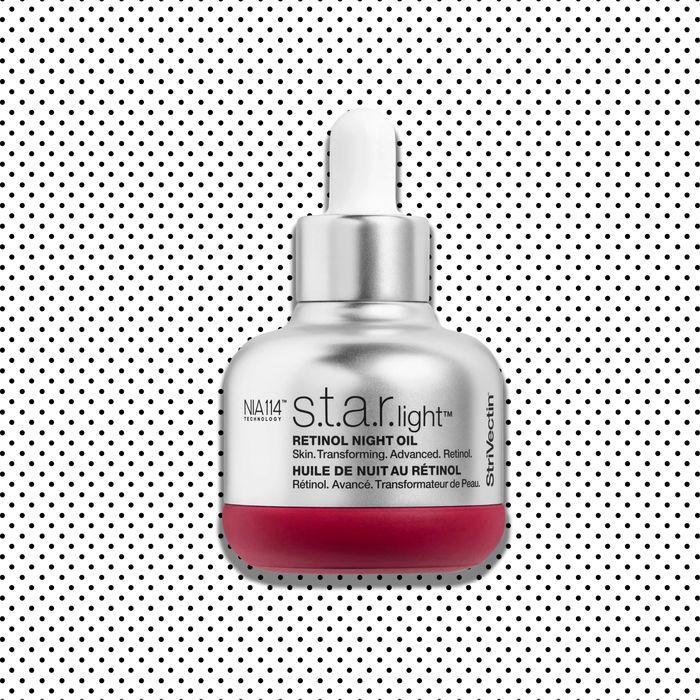 Photo: Courtesy of the Retailer
The simplest things help us unwind after a long day at work: leftover food in the fridge, a soothing cup of tea, or a consistent beauty ritual. But the hardest part can come right before bed — when it's finally time to relax, brush your teeth, and get that elusive good night of sleep. Below, we gathered the nine best wellness products guaranteed to create a sense of calm, from Instagram's favorite candle to a science-backed face oil. Use these items to upgrade your evening routine.
A Soothing Face Oil
For a nighttime beauty ritual, nothing is more calming (or luxurious) than spreading fancy oil all over your face. StriVectin's patented anti-aging night oil moisturizes and evens skin tone with the added bonus of an ultra-light, actually dry finish (meaning that while you sleep, it won't spread onto your pillow or sheets). After washing your face, apply just 1 to 3 drops alone or with a moisturizer.
A Jade Roller for Instagram
Everyone's doing it on Instagram, but it's true: A jade roller will really relax and massage your facial muscles, while improving blood circulation.
A Cheeky Candle
Last year's millennial-pink candle for cool girls is still perfectly made for Instagram (and for creating a relaxing vibe before bed). Boy Smells is known for unconventional scents with quirky names like Stalker (for celery) and Kush (cannabis). The coconut-vanilla "Prunus" candle has notes of oakmoss, Asian plum, and fig.
A Room That Smells Like 'Everything Is Fine'
This diffuser's clean-smelling mix of sandalwood, patchouli, and lemon is described exactly the way we'd like to feel after work, from Basik Candle Co's website: "You know that feeling you get when everything is in order? It's very that."
A Himalayan Salt Lamp to Help You Breathe Better
The lamp's warm amber glow will help you wind down, plus salt crystals naturally purify a room's air and dilute odors (especially helpful for anyone with seasonal allergies or asthma).
High-Quality Bath Salts to Help You Bathe Better
Ahava's bath salts are sourced from the Dead Sea, known to be more softening and soothing than typical Epsom salts. The infused eucalyptus essential oils are especially calming for achy muscles.
Anti-Anxiety Tea
Aptly named, "No Stress Tea" from Top to Toe Wellness contains a soothing blend of peppermint and chamomile to help combat anxiety.
A Heated Neck Massage
Lie down for a deep tissue cleanse with this heated pillow — great for a sore neck or back. It includes four different control settings with clockwise and counterclockwise rotations.
A Hi-Tech, Sleep-Tracker Alarm Clock
This "smart" Sense Sleep System alarm clock is the size of a tennis ball, and it plays quiet, calming melodies to wake you up at the ideal moment in your sleep cycle. Its BlueTooth technology also connects to a "Sleep Pill" that you clip to your pillow, monitoring everything in your bedroom from temperature to air quality to suggest specific changes you can make to sleep better.
This is paid content produced for an advertiser by New York Stories. The editorial staff of The Cut did not play a role in its creation.