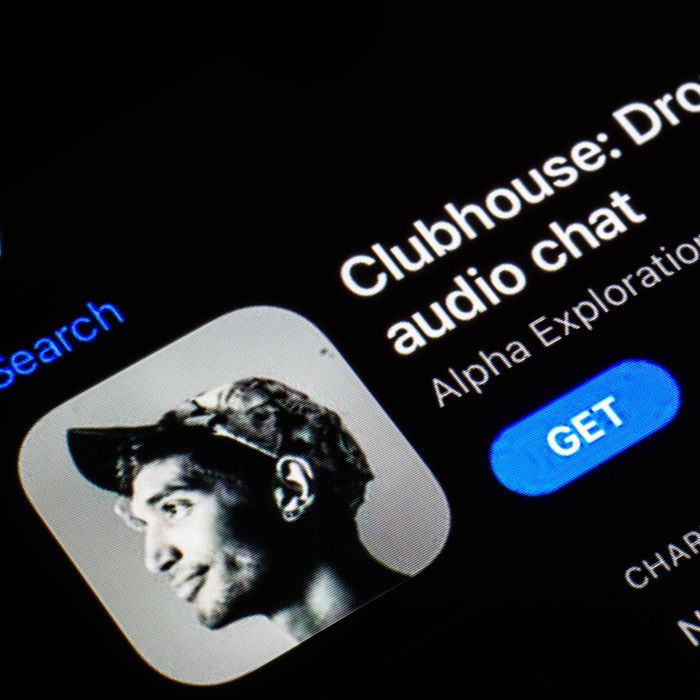 Photo: Rafael Henrique/SOPA Images/LightRocket via Getty Images
By now, you have probably seen influencers and celebrities post on their Instagram Stories about the conversations they're having on Clubhouse. If you're anything like me, you've been slightly confused as to what this new app is and then dismayed when you download it just to be put on a wait list. Although it seems the world does not want us regular folk to know what is going down on this exclusive social-media platform, we're here to tell you all the secrets. Disclaimer: Unfortunately, this clubhouse has nothing to do with Mickey Mouse.
What is Clubhouse?
Clubhouse is an iPhone-only voice-chatting app where individuals can host and join different conversations. Upon opening the app, you are met with a list of "rooms" that you can join, or you can create your own room. Each room has a different topic, often hosted by an expert or pioneer in the field. There are no videos, no pictures, and hardly any text. It's all just audio. Think about it as joining in on a live podcast episode. Nothing is saved, so if you are enjoying the conversation, don't leave, because you won't be able to play it back.
Who is on Clubhouse?
The app gained notoriety after celebrities such as Drake, Virgil Abloh, and even Oprah joined. According to an article by tech news writer Vajresh Balaji, the app now hosts 10.1 million users, and has expanded to include popular podcast hosts and social-media stars such as Lindsey Metselaar and Serena Kerrigan, who use the platform to host more private discussions with their peers and followers. The exclusivity of Clubhouse offers a sense of security for high-profile users and allows for interesting conversations. MC Hammer is known for hosting rooms about cryptocurrencies, while Kevin Hart drops in on debates about whether he is even funny. Thanks to the ephemeral nature of the form, unlike Instagram Live, celebrities don't have to fear that everything they say on Clubhouse will become headline news.
Can I join?
At the moment, you have to be invited to the app by someone who is already a member. If you do receive the coveted invitation, you then get to extend the invite to up to four of your friends. This "invite only" format is typically seen with restricted dating apps such Raya or Lox Club. Similar to the dating apps, any old Joe can download the app, but you will be placed on what seems to be a fruitless waiting list. Clubhouse's CEO Paul Davidson has promised that the app will eventually open up for all, including Android users, who are currently not invited to the party.
Why should I care?
I know we all just started to feel comfortable with TikTok, but Clubhouse has some real promise. The informal nature of the platform means there is really something for everyone. Conversations range from debating the latest Real Housewives drama alongside the Housewives themselves to informed political commentary by highly regarded reporters. Elon Musk has even invited Vladimir Putin to have a conversation on the app …
If your friend sends you an invitation, don't roll just your eyes at the thought of yet another social-media platform to deal with. We have a sneaking suspicion that this one might be here for the long haul, and don't you want to be able to say you were there at the start of it?