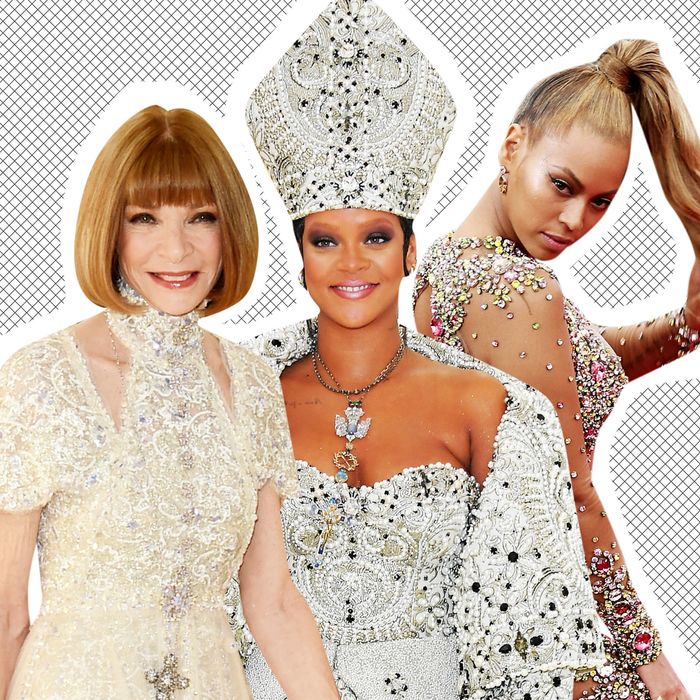 Anna Wintour, Rihanna, and Beyoncé.
Photo: Getty Images
Unlike the 365-day calendar used by most people, the year in fashion begins every February, ends in September, and includes the Met Gala: a high holy day on the first Monday of May. It's the closest thing to Oscars Night the fashion world has, and it inspired the movie Oceans 8. But I'm getting ahead of myself. What is the Met Gala, you might be wondering, and why do people even care about it? Here is everything you need to know ahead of the event this year on Monday, May 6.
Let's start at the very beginning: What is the Met Gala?
The Met Gala is a nickname for the Metropolitan Museum of Art's Costume Institute Gala. It's essentially an opening-night party and fundraiser for an annual fashion exhibit curated by the Costume Institute, the museum's fashion department, and the only curatorial department at the Met that has to fund itself. Tickets cost about $30,000 each and virtually every celebrity you can think of attends (as long as they're approved by Anna Wintour, the evening's true host).
Each year there's a "theme" for the clothes featured in the museum exhibit, which is the also the dress code for the party. Last year the dress code was "Sunday best" for an exhibit about Catholic dress. Other previous themes have centered on people like Alexander McQueen and Rei Kawakubo or styles like punk. This year the theme is "camp," inspired by Susan Sontag's 1964 essay, "Notes on Camp."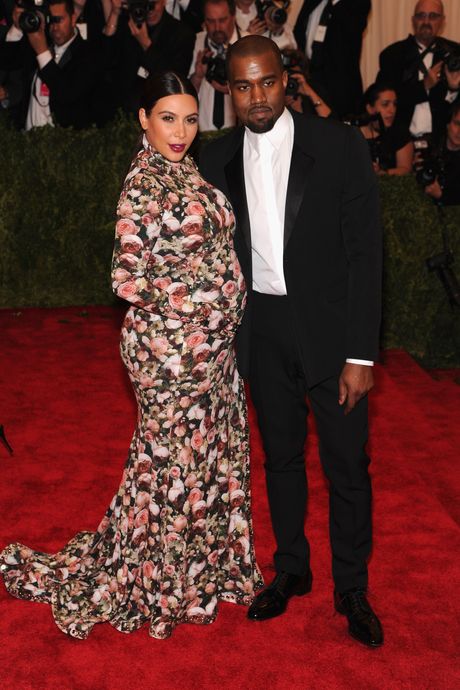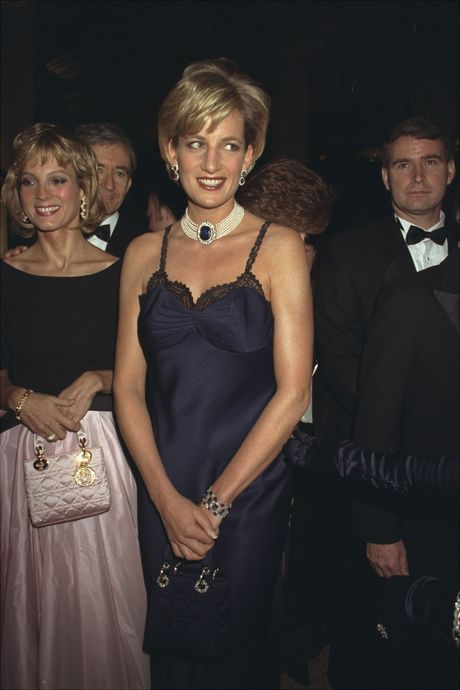 What actually happens at the Met Gala?
Short answer: People look at art, an A-lister like Rihanna performs, and people do or don't smoke in the bathroom. Because the night revolves around the fashion exhibit, guests arrive on the red carpet and explore the gallery first before dinner. Then there are performances from major acts. Last year Katy Perry and Madonna performed at the Catholicism-themed gala (can you guess what song Madonna sang?). Sometimes cultural touchstones like Solange and Jay-Z's elevator fight or Donald Trump's proposal to Melania have happened during or after the Met Gala.
Why is Anna Wintour in charge?
Vogue's history with the Met Gala actually begins with Wintour's predecessor, Diana Vreeland, who became a consultant to the Costume Institute after leaving the magazine in 1972. Vreeland is the one who decided that it needed a theme and lots of celebrity attendees, not just fashion-industry people and socialites. But Wintour took things to the next level after she became a co-chair in 1995, turning it into a red-carpet event to rival the Oscars. It's raised so much money that the Costume Institute wing has her name on it (Forbes has reported the gala consistently raises eight-figure amounts).
The partnership is handy. Since photographers from the press aren't generally allowed inside the event and social media inside the event is verboten, Vogue has exclusive access to photos from the actual party. Which is what people care about, because it's celebrities being celebrities in very fancy outfits.
How much does a Met Gala ticket cost again?
Tickets cost $50 each back in 1948, when publicist Eleanor Lambert came up with the idea to host a big fundraising party for the Costume Institute. Last year, tickets reportedly cost about $30,000 per person. As for how many people get to go … it's generally between 500 and 600. Brands and companies like Apple buy tables for $200,000 to $300,000 and invite guests, and Wintour gives the final word. Some museum guests get to attend for free, but the goal is to sell as many seats and tables as possible. The 2018 Met Gala raised over $13 million, according to a rep for the museum.
Funny enough, publicist Paul Wilmot has called the night "an ATM for the Met."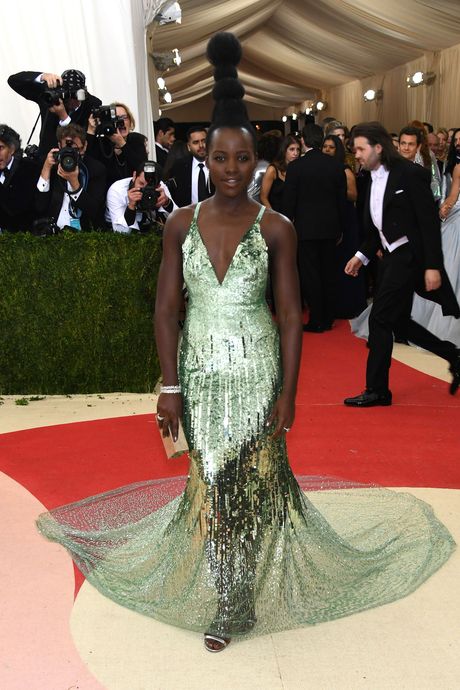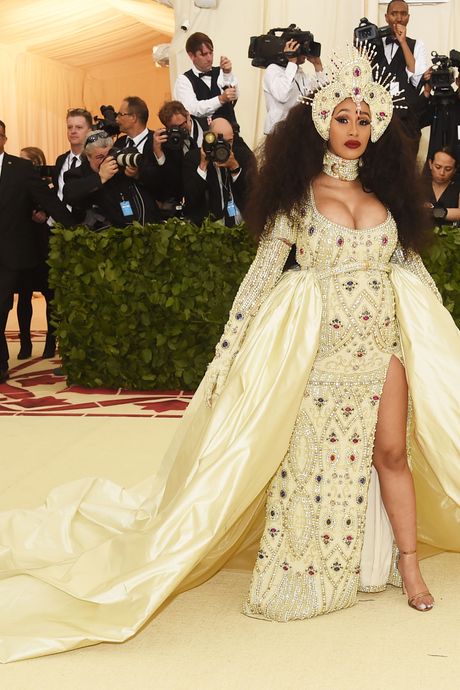 Who gets to go to the Met Gala?
Whomever Anna Wintour wants. It's a mix of every celebrity you can think of, and fashion people. This year there is a 183-person host committee in addition to chairpeople Lady Gaga, Harry Styles, Gucci designer Alessandro Michele, and Serena Williams. The host committee includes Bradley Cooper, Chadwick Boseman, Lupita Nyong'o, Lena Waithe, Jared Leto, the Chopra-Jonases, the future Mr. and Mrs. Jennifer Lopez, Blake Lively, Ryan Reynolds, and Cher. Sometimes there's drama about who gets to go. For a long time, Wintour reportedly had a Kardashian boycott. Now, Kim, Kanye, Kendall, and Kylie are pretty much Met Gala staples. Oh, how the tables turn.
Gucci is a sponsor of this year's event and exhibit, so there will be lots of Gucci on the red carpet. And the party wouldn't be complete without an army of press and paparazzi, and even that guest list is exclusive. According to Australian Vogue, 200 photographers and reporters on average line the red carpet each year.
Who is not going to the Met Gala?
Me, for one. And probably not Amy Schumer, who once said the people there were "dressed up like a bunch of fucking assholes." She's not alone in disliking the Met Gala. Tina Fey once called it a "jerk parade," and Gwyneth Paltrow said she didn't "enjoy it at all" (but went back for another year). Oh, and Zayn Malik would rather sit at home.
Why do people care so much about who goes?
Well, it's big money and a lot of celebrities … and egos. Even if you can afford a $30,000 ticket, you have to be approved by Wintour and placed by Vogue at a table. The seating chart is drafted in December, a full five months before. They take into account where people and their exes are sitting, and who can see whom, and place everyone individually.
Why are everyone's outfits so dramatic at the Met Gala?
Because it's a fashion-world event, designers work closely with celebrities on outfits, and people are generally encouraged to dress in capital-F Fashion rather than play it safe. This has resulted in some outrageous dresses, the most famous of which is probably Rihanna's "omelet dress" at the gala in 2015: exquisite, unexpected, and true to herself and the theme. But not everyone has to be in the biggest boldest outfit to stand out — The Gentlewoman editor Penny Jane Martin wore a well-received nunlike outfit to last year's Met Gala. The worst outfits are boring or off-theme. It really is a case for "Go big or go home."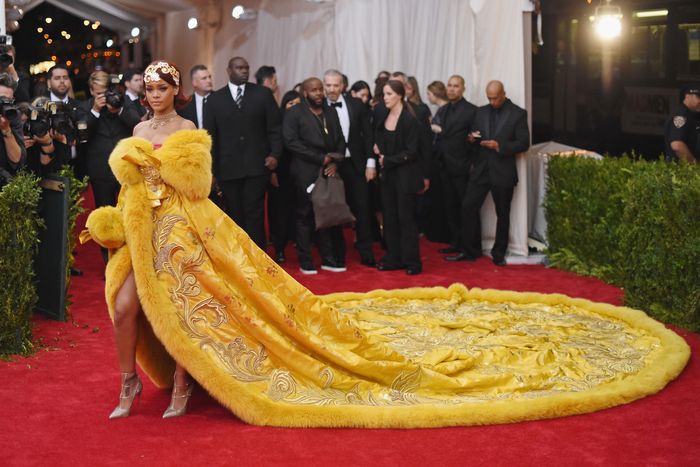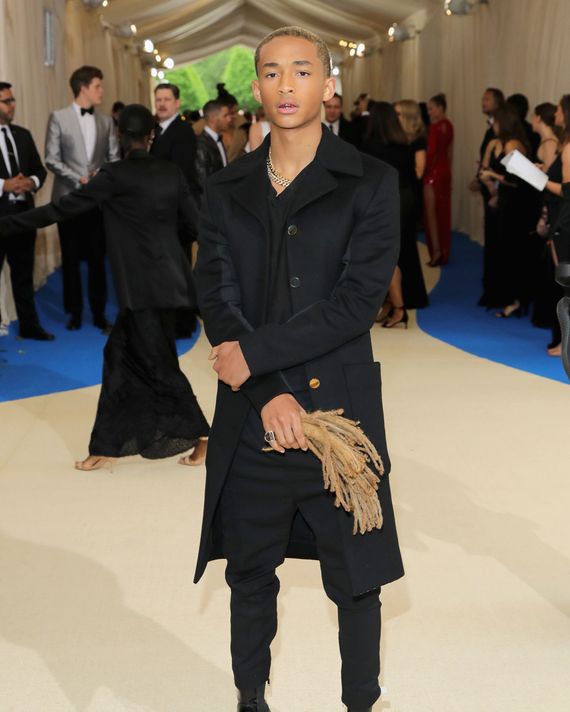 Remind me about Ocean's 8?
The Met Gala and all of its pomp and circumstance inspired the latest iteration in the Ocean's series. Starring Sandra Bullock, Sarah Paulson, Anne Hathaway, Mindy Kaling, Rihanna, Cate Blanchette, and Awkwafina, the movie centered on a heist taking place at the gala. Ocean's 8 got the Met, Vogue, Kim Kardashian West, Gigi Hadid, and more celebrities to help with the making of the film (Kim and Gigi made cameos in the movie, along with Wintour and a host of other celebs). Wintour gave her explicit blessing and made sure the aesthetics of the ball were accurate.
How do I watch the Met Gala?
The red carpet starts Monday night, May 6, at 5:30 p.m. Follow the Cut on Twitter and Instagram, and to watch, E! will start its preshow coverage and livestream at 5 p.m.
When can people see the Met Gala exhibit?
The exhibit "Camp: Notes on Fashion" will open to the public on May 9 (a few days after the party … because somebody's gotta clean it up) and will be on view until September 8. Last year's Catholic "Heavenly Bodies" exhibit was the most visited exhibition in the Met's history, attracting 1,659,647 visitors.
What is camp?
Sontag's 1964 essay described camp as a love of the unnatural, exaggerated, and the artificial. It's a way of living theatrically in everyday life, as Jenna Maroney would say, but with the utmost sincerity. Some concrete objects that Sontag says are camp include Tiffany lamps, The Enquirer, Swan Lake, and flapper clothes from the 1920s. Some things that have become camp canon are the Joan Crawford biopic Mommie Dearest and pretty much everything Jeremy Scott does.
What is the exhibit like?
Pink! On the morning of the Met Gala, some press and guests got a preview of the exhibit. It opens with several pink rooms that walk the viewer through eras of camp, and introduces such camp icons as Oscar Wilde, Louis XIV, and Andy Warhol. The second half of the exhibit contains over 100 pieces of camp fashion including Björk's swan dress, Cardi B's clamshell gown, and Balenciaga crocs. The ghost of Judy Garland sings "Somewhere Over the Rainbow" playing on a loop.
That didn't really explain … what is camp??
Nobody knows, but it should make for some fun outfits!