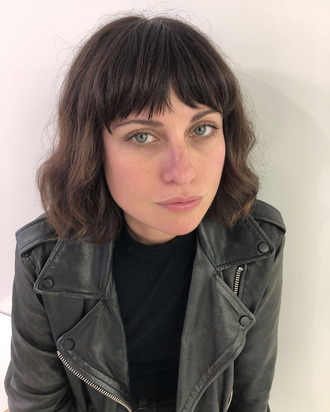 Photo: Courtesy of Elisabeth Lovell
Want more skin care? Join our Facebook Group, The Beauty of It All.
Elisabeth Leary, the founder and creative director behind salon and beauty shop WHITEROOM Brooklyn, used to "attack her skin." "I started a rigorous and ill-informed skin-care routine in my teens," she remembers. "I started getting acne and [used] every harsh chemical under the sun. I was left with not only acne but raw, flaky, dried-out skin."
Then she tried a more gentle and holistic approach. Though she explains, "I won't claim to use a purely all-natural regimen. We all need a little science to help us out, especially when anti-aging is involved." Leary tries to avoid unknown ingredients like fillers, parabens, and overwhelming fragrances.
She's also learned to incorporate the counterintuitive into her routine. With combination skin — dry and oily — she was afraid of adding more oils into her rotation. To her surprise, oils and serums are what ultimately changed her skin for the better. She says of one in particular, "Nothing has ever made my skin look so nourished and luminous." Read on for the holy grail product — and why it's worth its $185 price tag.
If you buy something through our links, New York may earn an affiliate commission.