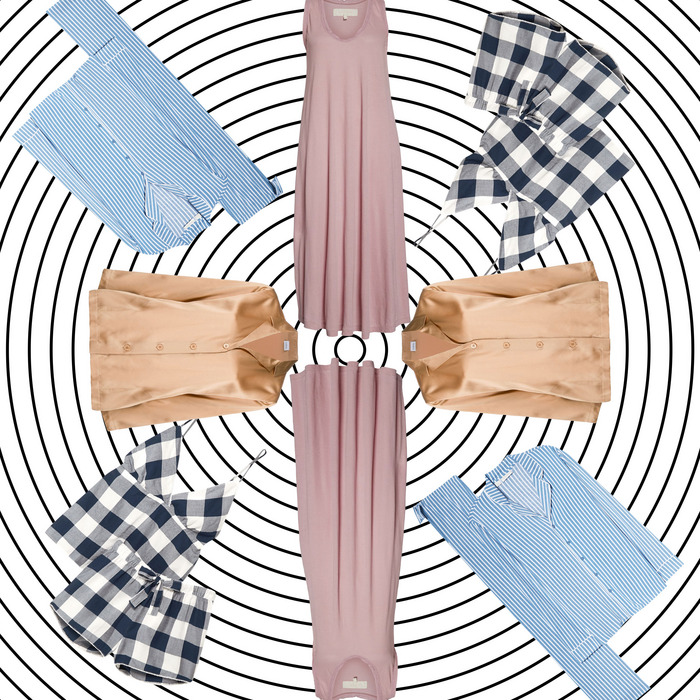 Photo: Courtesy of vendor.
According to statistics, you're going to spend roughly one-third of your lifetime asleep, so you might as well take advantage of it with some great sleepwear. The first rule of pajamas is "Know thyself." Do you sweat at night? Then you'll need something breathable like cotton. Do you hate the feeling of pants in bed? Try a sleep shirt or shorts. Will anything but the smoothest fabrics keep you awake? You'll want the cool, slinky touch of silk or satin. Whatever your preference, we've rounded up the best women's pajama sets below. Scroll on to shop our favorites.
The Pretty Minimalist Pair
A Slinky Slip
If You Love a Classic
A Soft, Versatile Slip
The Supersoft Set
Because Everyone Loves a Jumpsuit
Your New Go-To Pair
If You Have Unexpected Company
If You Love a Caftan
If You Love a Pretty Chemise
If You Love a Sleep Shirt
A Double-Duty PJ Set
Because You Hate Pants
For New Moms
If You Love Pretty Lingerie
The Trendy Option
A Sleeper Hit
The Fashion-Girl Pajama Set
The Crowd-Pleaser
A Fun Find
An Easy, Breezy Nightgown
For the Late Riser
The Luxurious Sleep Set
If you buy something through our links, New York may earn an affiliate commission.