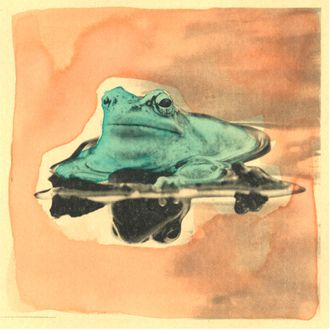 Get Ask Polly delivered weekly.
When writers want advice, they often use the tools of their craft to seek it out. What better way to look for guidance than by sending a letter to a writer who will respond in kind? For the Cut's advice column Ask Polly, Heather Havrilesky has tackled other writers' questions with wisdom gained from her own experience. Here are our three favorite writing tips and advice from Ask Polly.
'Should I Just Give Up on My Writing?'
A woman in her 40s whose last book didn't do well wonders if she should put writing aside. Polly loves the woman's question, but she doesn't hesitate to point out the truth about any creative pursuit: "Beyond the ability to feed yourself," she reminds us, "it doesn't fucking matter if a million people love you or five people do."
'Should I Start Blogging Again?'
A reader who wants to express herself wants to start blogging again, but wants to know whether writing in a journal should be enough. Polly thinks that blogging is something the reader should do, without question, especially as someone who's held back in the past. "People who've been silenced for too long are sometimes the ones with the most to say."
'I Want to Be a Writer, But I Can't Stop Wasting My Life on Instagram!'
A young woman writes in with what seems like a straightforward problem: She's spending her time on Instagram instead of writing, which is what she really wants to be doing. Polly says that it's true, social media can be a distraction. "But as a writer," she cautions, "the struggle to face your feelings of inadequacy will continue to exist even in a vacuum of social media."
Order the Ask Polly book, How to Be a Person in the World, here. Got a question for Polly? Email askpolly@nymag.com. Her advice column will appear here every Wednesday.
Get Ask Polly delivered weekly.
All letters to askpolly@nymag.com become the property of Ask Polly and New York Media LLC and will be edited for length, clarity, and grammatical correctness.