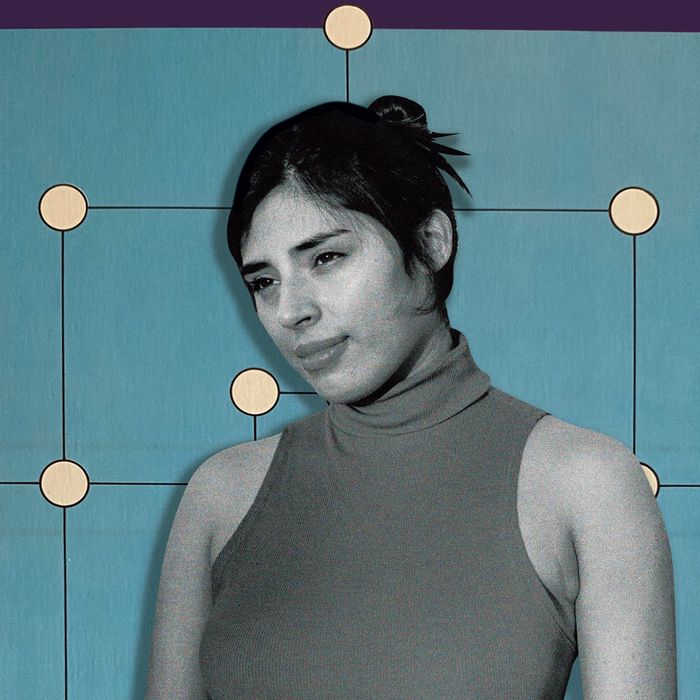 Photo-Illustration: by The Cut; Photos: Getty Images
Dear Kimberly,
This is a bit of an international question. I moved to Paris to pursue my dream of working in fashion. As a Latina moving to a different continent it has been challenging to compete with native French speakers and build my place in the industry. So far I've been successful working for small companies, but burnout comes from working in start-ups. I have too much on my plate. The expectations are way too high, and my paycheck isn't high enough. 
My current job title at a smaller company is quite senior. I am interviewing with a big company now where the pay is better but the title is more junior. Is it worth the change if I have to take a step back in title? The bigger company is more prestigious.
Thank you! 
C
Combating cultural, language, and workplace norms in another country is a huge adjustment to make. A demanding workload on top of that can easily become the straw that breaks the camel's back. Unfortunately, many start-ups are known for having heavy workloads. When a start-up is in the early stages of scaling, the focus is driving revenue while keeping costs low, which means that your salary may be lower. Is it fair? Not at all. But it's the reality of many start-up environments, until they get to a point where they are able to invest more heavily in their staff.
Now, let's talk about your potential job opportunity. Titles are subjective in the workplace. A vice-president at one company may be doing the same level of work as a manager at another; it all depends on the hierarchy created within that organization and the title structure they have developed. Early on in my career when I transitioned from financial services to higher education, I worked as an assistant director of admissions at a college in the Bronx. It was my first time having "director" in my title, so I was ecstatic. However, when I looked at the job description, it was really an entry-level admissions-counselor job.
The structure at this college was assistant director, associate director, senior associate director, and then director. I compared this to other colleges in the area, and found the structure elsewhere was admissions counselor, senior admissions counselor, assistant director, associate director, and then director. The college I worked at elevated the admissions-counselor title to help create more influence for the employees when contacting high schools to schedule meetings, coordinate events, etc. Being an "assistant director" made high-school guidance counselors feel like they were talking to leaders who had elevated positions and insights to help their students.
I share this story to challenge you to look at the responsibilities of the new role with the seemingly lower title. Ask yourself the following questions:
What is the title and hierarchy structure of both companies?




What are the roles and responsibilities of each role?




Will I be acquiring a new skill set that can help me in the future?




Will I be happier in the new role?
Simply stating the job titles tells an incomplete story, that you stepped back, but you'll rarely be in a position where you can't explain the circumstances of your transition and share the difference between the roles or companies. Moreover, when reviewing your résumé, hiring managers will look at more than just the title. The bullet points below them describing responsibilities and accomplishments will describe the roles in the detail needed to explain your transition. Additionally, since you're moving into a larger company, it's just as easy to simply state that you want to apply your skills within a more prestigious or established company.
When making career moves, focusing on the work is more important than the title most of the time. I'm a big believer in making moves to help you achieve your long-term career goals and improve your quality of life. In your case, it sounds like you'll be getting a much better quality of life through higher pay and more manageable working conditions.
Even if the roles and responsibilities are exactly the same, you're moving to a more prestigious company with higher pay! As you grow in your career, you'll make a lot of transitions. We've been conditioned to think that the only path forward in a career is upwards. However, lateral moves and strategic shifts are just as important. When I transitioned from financial services to the higher education admissions role, I took a $20,000 pay cut. In my next career move, I went from "assistant director" to "counselor" in a different office of a new university, with close to the same pay. Those moves set me up to be extremely successful, and paid significantly more, in the next career transitions that I made later.
Go for what you know is right for you in this next phase of your career. A title is only a small facet of any opportunity. Additionally, you can also ask to adjust the title to better align with your preference. There are no guarantees, but you can ask. I wouldn't let a title change be the determining factor in your final decision.
Career and leadership-development expert Kimberly Brown helps readers make sure their next move is the best move. Listen to the Your Next Move podcast here and keep up with Kimberly on her website.