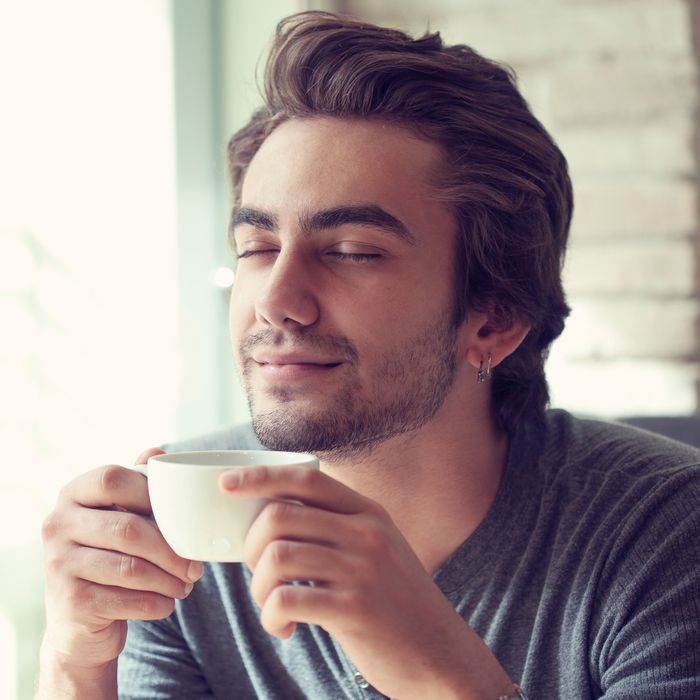 Tea (the drink, not the gossip kind) has a reputation for being marketed toward women. Want to cure your period ails? Drink tea. Got some postpartum sads? Tea can help. Can't sleep because of the patriarchy? I have a warm beverage you're simply gonna love. But where are the teas for men?
Here they are.
GET BLASTED TRIPLE X HARD-CORE TEA
Does your tummy hurt? Let this tea blast your stomachache away. Maybe a gallbladder infection? Don't go to the hospital — that's a pussy move! Want to ignore your stomach ulcers until you start bleeding internally? That's your prerogative, but maybe sip on some of this delicious powdered gasoline in the meantime. Will it make you sick again? That's all part of the experience. Get blasted! (Not legal in the continental United States.)
RUSSIAN ROULETTE TEA (FOR MEN)
Half of the tea bags in this box are laced with poison, while the other half are safe for consumption. It's on you to find out which is which, brother. That is, if you're man enough.
NITROUS OXIDE TO THE DOME
Our scientists working out of the basement of a fraternity house on Johns Hopkins University's campus have developed a special nitrous-oxide-based tea that isn't actually tea at all. It's just whippets that we sell in a box that look like tea. Don't tell anyone … or we'll get arrested.
Sleepytime Tea :) FOR MEN
For those nights when you seek inner peace but can only find a raging heart rate and a bottle of half-drunk grain alcohol, there's Sleepytime Tea :) … FOR MEN. Soothing chamomile and mint leaves will help relax you, while the seven shots of protein powder that we laced in the tea-bag lining will make sure you don't feel emasculated by the idea of needing a good night's sleep.
DIVORCE YOUR WIFE TEA (FOR MEN)
Yeah, we get it. Your wife's on her 'riod. Been dreaming about divorcing her but don't know how? Guzzle some of this extra-scorching-hot Divorce Your Wife Tea and you'll have no problem walking out the door. It may permanently damage your long-term memory, but that's what you wanted right?
COFFEE
It's just coffee. No more questions.
MAKE YOUR PENIS BIGGER TEA
An ancient tea bag (LOL) recipe older than your mom (LOL) will guarantee your penis gets bigger in under 19 months. Just drink one cup of tea with breakfast, lunch, dinner, before bed, at the gym, on the golf course, while having sex, and and you'll see outstanding results. (Only works if consumed during a blood moon and on a strict diet of nightshade vegetables and Big League Chew.) (Side effects include outrageous vomiting and arm hair that grows prickly like a cactus.) (Not available for sale outside of our basement lab on Johns Hopkins University's campus.) (Illegal.)