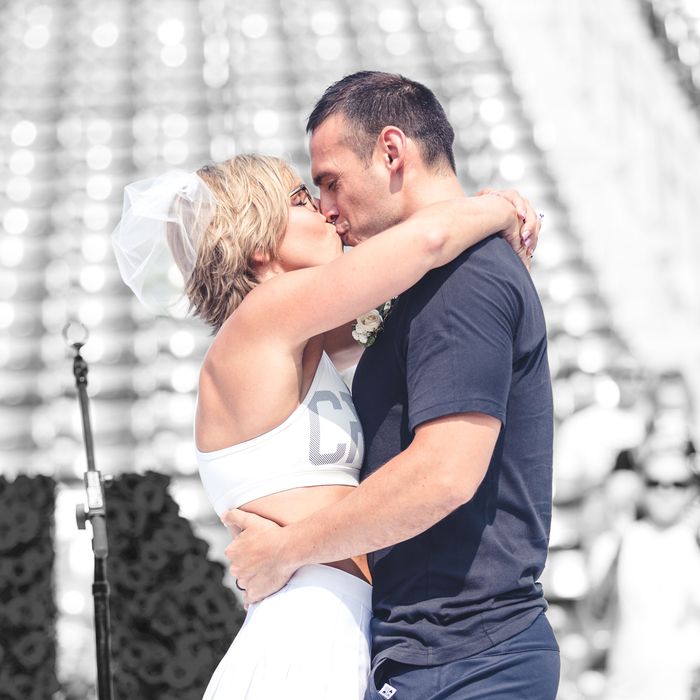 Christina Moore and OIiver Drewes.
Photo: Courtesy of Reebok
On Saturday, Christina Moore and Oliver Drewes tied the knot at the 2016 CrossFit Games in Carson, California. The #swolemates — their words, not ours — won Reebok's WOD Wedding contest. Unsurprisingly, they're from Brooklyn; they work out at Crow Hill CrossFit in Crown Heights.

They exchanged kettlebell-friendly Qalo rings (which are made of silicone) on the floor of the StubHub Convention Center, where the games are held.
Christina wore a white sports bra, a tennis skirt, and a veil, and her vows were littered with CrossFit lingo. "I promise to push you to achieve PRs while still no-repping you when you don't break parallel," she said. "In sickness and in health, until death do us part."

This healthy wedding did include cake, but it was, of course, Paleo.