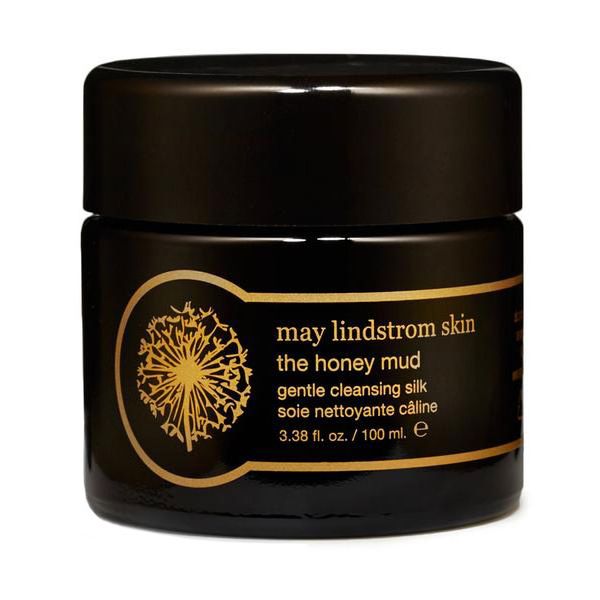 Fancy mud sounds like an oxymoron. Yet Canyon Ranch charges $190 for body wraps made of the gloppy stuff that pigs luxuriate in, and Cleopatra (the Kim Kardashian of olden times) once constructed an entire spa in Egypt to be closer to Dead Sea mud. This, and the existence of hundreds of mud masks at Sephora, prove that when it comes to mud for your face, there's more than just dirt and water.
Organic-beauty guru May Lindstrom knows this. Lindstrom is like the Jo Malone of green skin care. "Clean"-beauty lovers praise her for the luxurious feel of her products, and the scents are often described as addictive and yummy, crushing the myth that green beauty products are all crunchy and unsophisticated. Her Honey Mud Mask is a rich mix of raw honey, white hallosite clay, and plant oils that creates a luxurious cleanser-mask combination that even Cleopatra could love.
Here's what you don't do with this cleanser: Don't put it on dry skin, unless you want to know what it feels like to wash your face with marshmallow fluff. But do — do use water to generously dampen your skin and then mix it with the Honey Mud, transforming the puddinglike textured cleanser into a silky, non-foaming, latte-colored emulsion that gently sweeps dirt away from your pores without stripping it. I particularly like using this when I want to baby my skin, like after subjecting it to a whole day of full-face makeup, leaving it to feel gentle, soft, and clean. Although some describe the scent as honeylike in nature, to me it smells like Juicy Fruit with a slight top note of sugar cookie. You can also find the complete list of ingredients on her website.