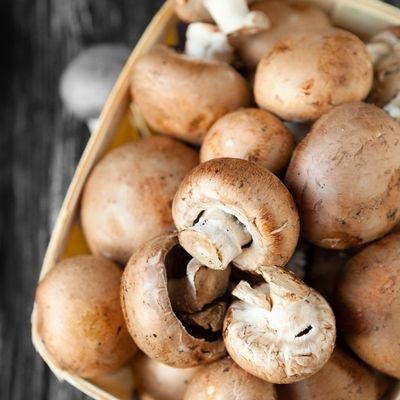 A three-year-old start-up in Colorado believes it has the solution to your sugar problem, and it's not a new artificial sweetener: It is fungus.

Sugar is hidden in everything. Otherwise bitter-tasting foods like chocolate, yogurt, and tomato sauce all have added hidden sugar for taste, but manufacturers haven't been required to list that added sugar on the label. (Any added sugar grams must be noted on food labels starting in August 2018 now that it's the latest nutritional villain.) No-calorie sweeteners abound, but research suggests they can make you hungrier and can also taste weird.

MycoTechnology's invisible fungi molecules work as a sugar replacement. In attaching the molecules to food, it can block the bitter flavors that sugar has been used to mask. Though they're flavorless, the molecules can actually prevent your taste buds from detecting acrid flavors.

You may even have already eaten something with mushroom molecules in it and not have known. "It's one of the many FDA-approved ingredients that falls under the catch-all 'natural flavors' item on product ingredient lists," Quartz writes. MycoTechnology is already working with GLG Life Tech, a stevia producer, and flour-maker Ardent Mills. The CEO said they're also working with yogurt companies but wouldn't name names. The fungus is among us.