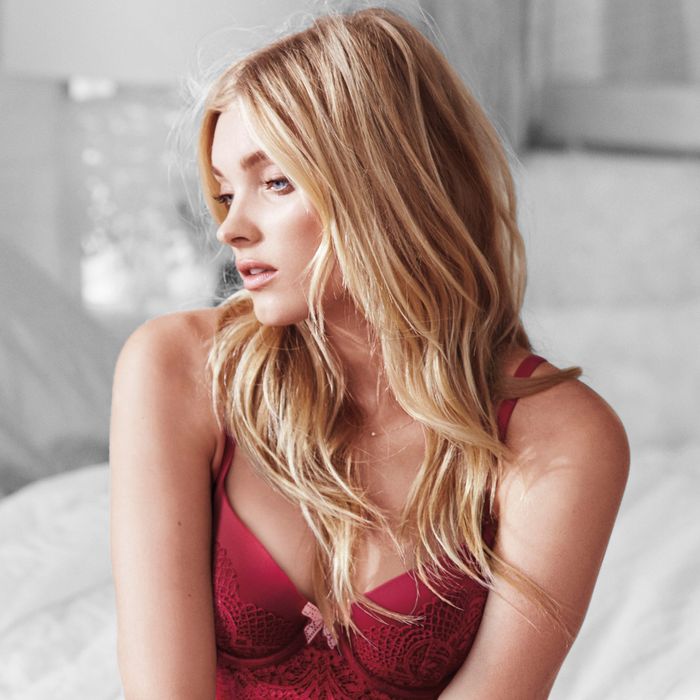 Photo: Courtesy of Elsa Hosk
The one thing everyone can agree on is that sleeping is important. Whether you're Snoop Dogg or Linda Rodin, everyone needs sleep to stay well. To find out how people practice this important tenet of wellness, the Cut is launching "Sleeping With," a weekly questionnaire with interesting bedfellows about how they sleep, where they sleep, what they do when they can't sleep, and what it's like to sleep with them. The Cut caught up with Victoria's Secret Angel Elsa Hosk at the launch of the brand's new fragrance, Crush.
My bedtime is: In a dream world it's probably like 11, but my schedule is so crazy. That would be super-nice. I'm usually good with six or seven hours. I get 6 most of the time, but sometimes I sleep, like, 13 hours. Sleep is so important. I think more important than we know. When I haven't slept, I'm not myself. I'm not as easy-going.
I like my bed to be: I like a good mattress, first of all. I have a Hestia bed, and it's the best mattress in the world. I like it pretty cold because I can't sleep when it's really hot.

In bed, I wear: Pajamas.
My sheets are: Washed linen. They have a little bit of heaviness, but it still has that lived-in feel.
On my bedside table are: A cactus and a candle from Byredo.
I get ready for bed by: I like to be completely exhausted when I go to bed, so if I worked out and I had a long day that's enough for me. Then I get on the bed and oof! So nice. Or I have a nice conversation with someone I love. It's always a nice thing to talk about the day and life.
My strangest dream was: My dad was Harry Potter, and I discovered that he's been Harry Potter all along! I was so happy
My favorite late-night snack is: Pizza. It's so bad for you to eat late, too, but I love it.

When I can't fall asleep, I: Watch a movie, always. I fall asleep to a movie every night! I don't have a go-to movie, but I like Netflix, or whatever I can find. Usually it's just noise in the background; I think it's damage from living in New York, where it's so noisy.
My current favorite lullaby and bedtime story is: I really love Oprah's meditations with Deepak Chopra. They're so nice to fall asleep to. I love Oprah in general.