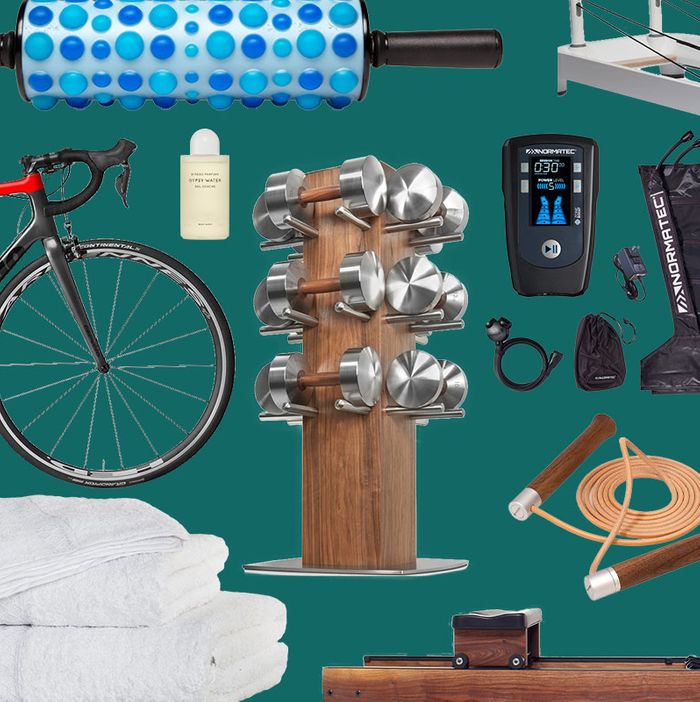 Where to exercise is a very personal decision. Some people prefer to be tortured in public, while others would rather go at it alone in the outdoors. And still others prefer the privacy of their own home. Where else can you shamelessly curse and moan inappropriately while doing your umpteenth round of burpees?
That said, not all home gyms are equal. You could go the Kayla Itsines route and use your (free) body weight. But should you happen to come across some money, you might as well go top of the line. After all, can you really put a price on wellness? (You can. According to our calculations, it costs approximately $40,000.)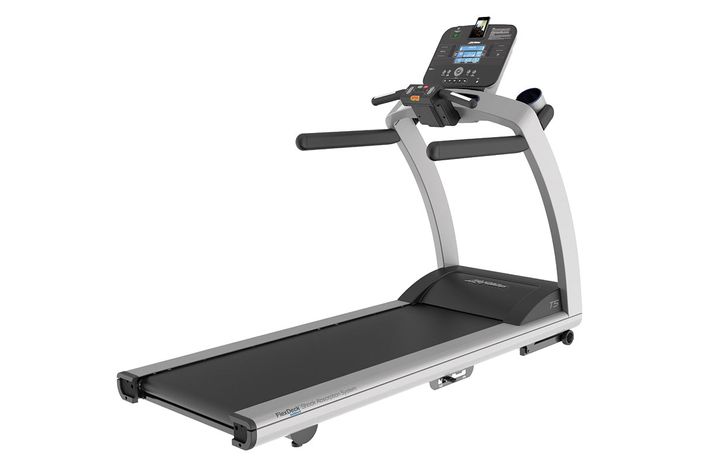 Life Fitness T5 Track Treadmill, $4,399, Amazon
If you've ever attended a fancy boutique workout class that featured a treadmill, it was likely a Woodway. It'll cost you $12,000 for a brand-new one, but if you're feeling a bit thrifty, for a mere $4,399 you can get this Life Fitness machine instead. It might not have the slat belt running surface, but you can change the firmness so it mimics grass, pavement, or the track. Plus, a fancy digital screen complete with phone dock will make it super easy to document your entire workout on social media.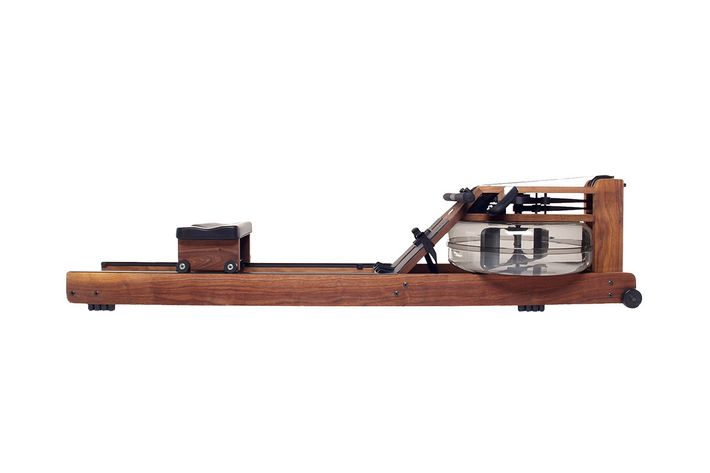 WaterRower Rowing Machine, $1,500, MoMA Store
You can't run every day, so to make sure you're optimally cross-training, you'll need a rower. And not just the generic one found at the local gym, but the water kind as seen in House of Cards. How else do you justify those late-night peanut-butter sandwiches?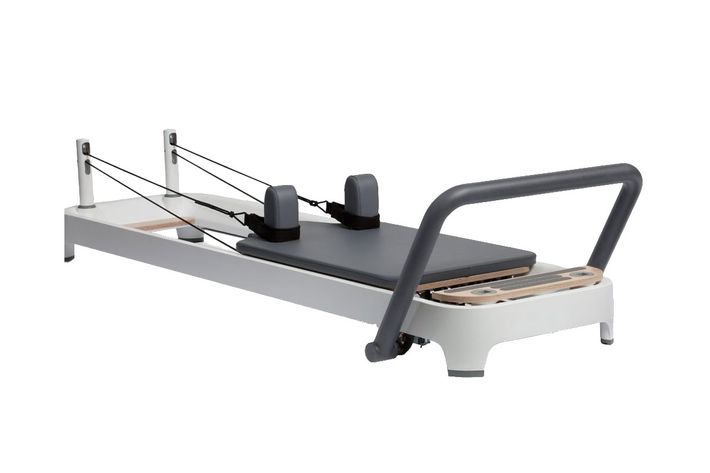 Allegro 2 Pilates Reformer, $2,995, Amazon
Naturally, after all of that hard cardio, you'll need to stretch out those muscles. This reformer is the exact one carried by most upscale studios. Now go hire some lithe former dancer to force you to crunch up and flutter those arms until every last ab muscle spasms in protest.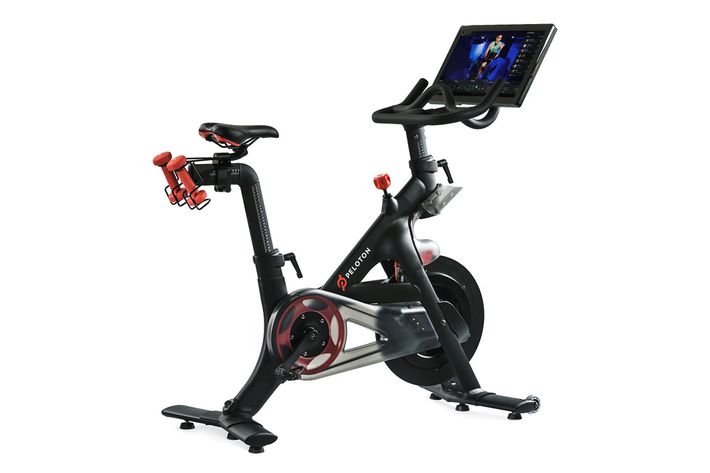 The Peloton Bike, $1,995, Peloton
Can a gym be complete without a spin bike? Of course not. While it's not the same as hiring a personal SoulCycle instructor, this extremely comfortable bike streams classes from the New York City studio. Plus, there's a leader board to stoke some competitive rage.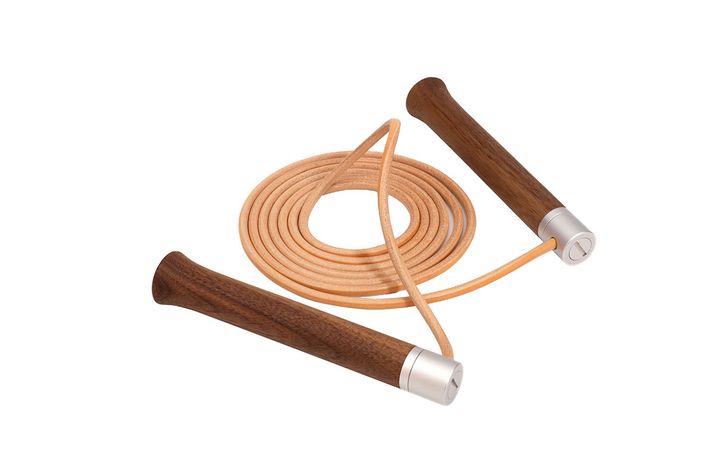 Hock Rotator speed rope, $350, Hock
Yes, a jump rope should probably cost less than $10. It's a piece of string connecting two handles. But why should your temple to wellness include plastic when there's a company that makes one from wood and leather?At least when you inevitably accidentally whip yourself during those footwork sequences, it will be with a quality product.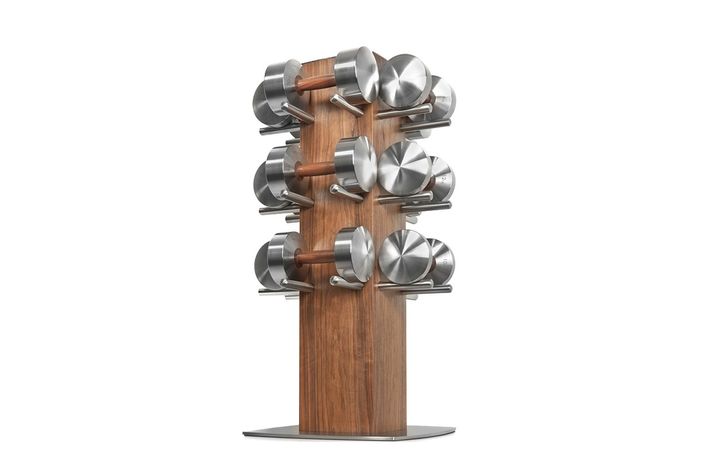 Hock Diskus dumbbell set, $14,050, Hock
Of course a company that makes a $350 jump rope would also sell a $14,000 set of weights. What makes it so pricey? Walnut and shiny metal. For those who want to try it out in real life before committing to the price tag, the Guerlain spa in the Waldorf Astoria happens to use them in its gym.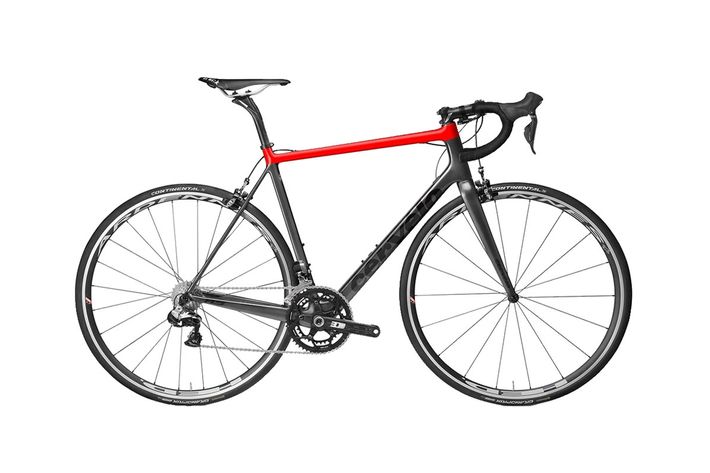 Cervelo R5 Dura-Ace DI2 Bike, $7,200, R&A Cycles
Just because a person owns an insane state-of-the-art gym doesn't mean they can't get cabin fever. To complement the spin bike, a proper fast road bike provides the kind of real-world training that will get your legs super-strong. How else do you think people place in the top five on the Peloton leader board?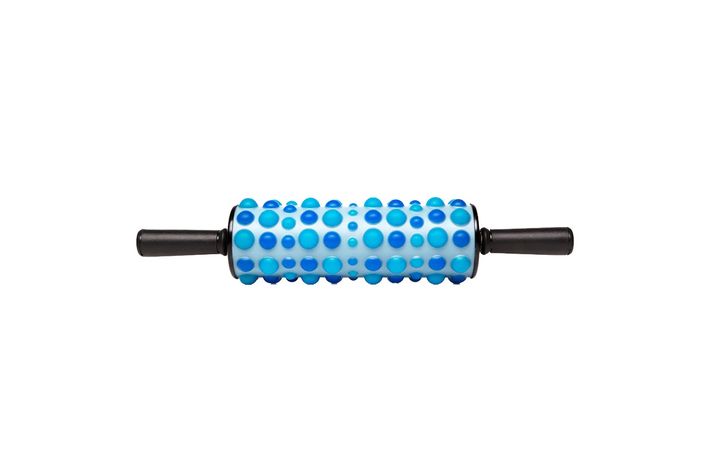 Rolpal, $365, Rolpal
Hiring a masseuse is necessary, but to complement those treatments and prevent injury, you'll want to foam-roll. Traditional rollers will soften over time, so why not get one that's guaranteed for at least a year?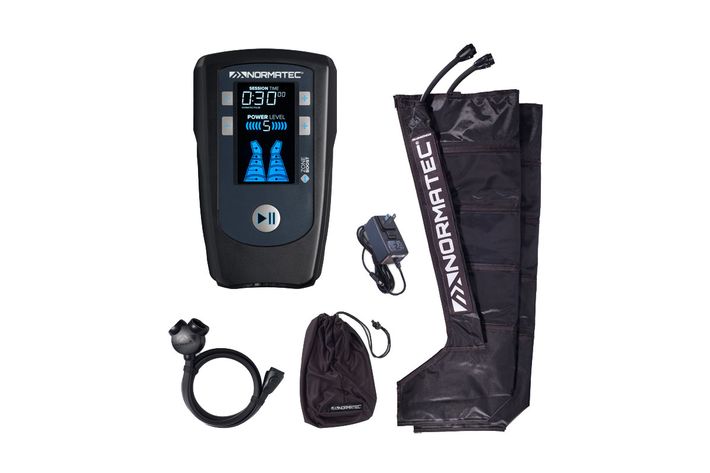 Normatec Pulse leg recovery system, $1,595
Massages and foam-rolling aren't providing any relief? These compression pants might look silly, but they feel like heaven. They squeeze and release your legs to help move the blood around and speed recovery. Hey, if it's good enough for Lebron …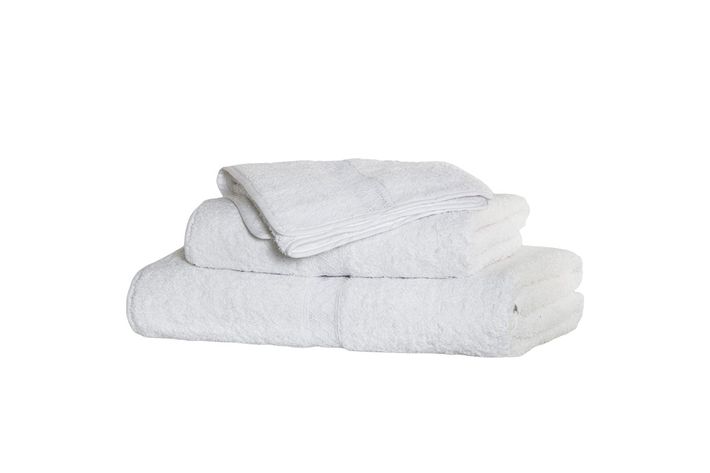 Frette Macrame pizzo hand towel, $140, Frette
A rough towel from Walmart isn't going to cut it when you need to mop off after a particularly sweaty workout. Your face deserves only the plushest, finest Italian linens.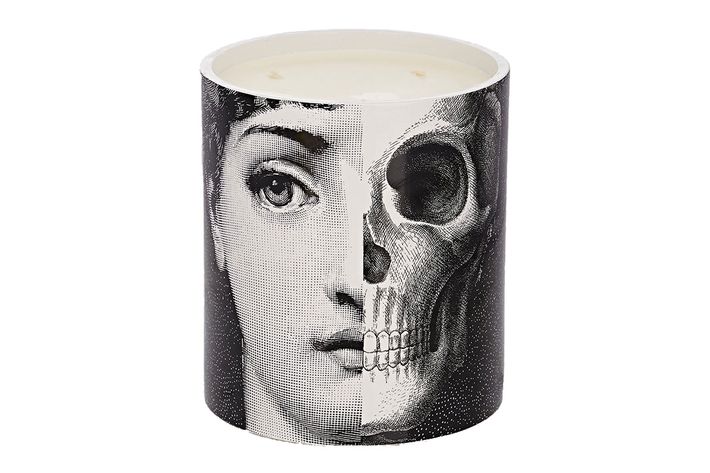 Fornasetti R.I.P. candle, $525, Barneys
Any high-end gym knows that it can't actually smell like a gym. Gross. You could be a baller like Barry's Bootcamp and get a scent custom-blended for your home gym, but you're a busy person. If that takes too much time, just stock up on fancy candles. This one features a skull design, because you obviously go hard.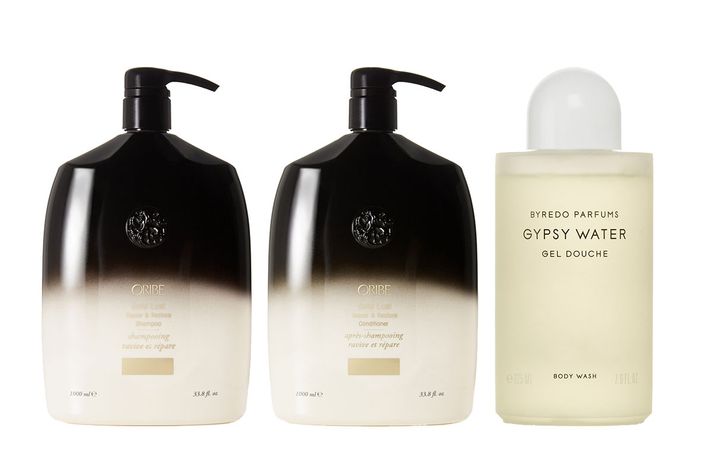 Oribe Gold Lust repair and restore shampoo, $154, Net-A-Porter
Oribe Gold Lust repair and restore conditioner, $175, Net-A-Porter
Byredo Gypsy Water body wash, $50, Barneys
Hobbling all the way across the house in your gross gym clothes to take a shower is for suckers. A true wellness enthusiast will have a custom sauna, shower, and tub built right next to her home gym. To truly make it a luxurious experience, stock up on gold shampoo and conditioner, plus Byredo body wash. Bonus: The Nike secret private gym offers the latter brand.