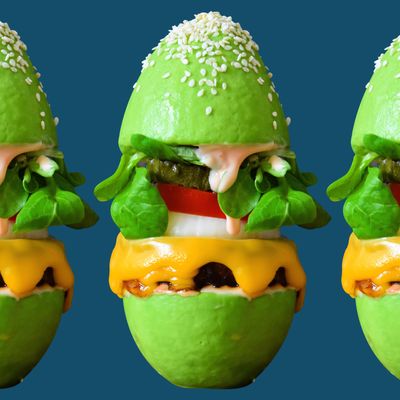 Nope.
Photo: Courtesy of Colette Dike
Fake junk foods like watermelon "pizza" and banana "sushi" have been taking over Instagram, and now it seems there's a new faker in town. Feast (or don't) your eyes on this burger on an avocado "bun."
Amsterdam-based food stylist Colette Dike told Mashable that she likes to experiment with avocado because it's "photogenic" and "yummy" but she recommends eating this creation with a knife and fork, since it's more like a stacked salad.
We're all for copious amounts of avocado, but hot tip: If your burger requires utensils, it's not a burger.